December 6, 2009 1:13 pm | Category:
Weather
Ahh, finally it looks like we have morphed into a weather pattern that resembles winter with a couple chances of snowfall over the next week. First though, I'd like to mention that Houston, TX (yes, Houston, on the Gulf Coast) received 1" of snowfall on Friday. This means that Houston now has more seasonal snowfall than Burlington, VT, which has recorded only a trace as of 12/5. I haven't checked the stats religiously, but I'm going to bet that this is the first time in recorded history that Houston is beating BTV in snowfall. With that said, Burlington will pass Houston later this week in the snowfall department and the following will explain how.

The first system of interest is a very weak, strung-out shortwave that will ripple along in the mean west to east mid/upper level flow. While this system will be moisture starved, there are favorable mid/upper level dynamics. A strong H5 vort max will pass over the southern Adirondacks and central/southern Green Mtns; normally the heaviest QPF falls just north of the H5 vort max which means I'm targetting the northern Adirondacks and northern Greens for this minor event. Favorable upper jet dynamics (left front quad of the jet streak) across the northern areas will enhance upper level divergence. Underneath all of this, a weak surface low will track from the southern Great Lakes and then into northern NY before weak redevelopment occurs in the Gulf of Maine. I'm concerned about the lack of low level forcing and moisture, but feel that orographic lift in the Adirondacks and along the Green Mountain spine will over come those shortfalls.
Models are spitting out between .1-.25" of QPF across the northern Dacks and northern/central Greens in response to this shortwave passing through. This appears reasonable and model thicknesses indicate precipitation type will be easy…its all snow. Favorable snow growth temps (-12 to -16C) in the region of max lift will produce what I expect to be a fairly high ratio snow. By Tuesday morning I expect 2-4" across the northern Adirondacks (including Whiteface) and northern Greens (including Jay, Smuggs, Stowe, and Bolton) with 1-3" falling in the central Greens (including Sugarbush and MRG) and in the Whites (including Cannon, Wildcat, Loon, Waterville, etc).
The next event starts to take shape across the center of the nation on Tuesday Night as a strong shortwave is ejected out of the desert southwest. This shortwave trough will lift northeast on Wednesday from the southern Plains into the southern Great Lakes region, taking a surface low pressure system with it. This low pressure system will be the primary low and as it tracks into the southern Lakes region, a secondary low pressure system will develop somewhere along the eastern seaboard. The location of this secondary development and the track of this secondary will determine how much and what type of precipitation we will see here in the northeast.
This storm will be a warm air advection driven precipitation event and we've seen plenty like it over the past two seasons. Deep southwesterly flow will transport moist, humid air over the cold dome that will be present across the northeast and all areas from the Catskills north look to start as snow. Climatology in this set-up argues for a moderate amount of QPF in the form of snow and sleet causing 3-6 or 4-8" of accumulation before a change over to freezing rain and rain. Given recent model data, I'm leaning towards a widespread 3-6" of snow and sleet during the day on Wednesday before a change over to freezing rain and rain on Wednesday evening, then precipitation should taper off quickly as the mid-level dry slot moves in.
This storm will effect a wide geographical area with mixed precipitation so it will make forecasting the details tricky. Needless to say, just about everyone from the Poconos northward stands a chance at seeing at least some snow, followed by sleet and freezing rain, and finally just plain rain. Cold air will be anchored by a high pressure system just north of Maine and areas in central and northern New England may never break into the warm sector so I could see precipitation in those areas tapering off before temps rise towards freezing or just above. In general, the further north and/or east you are, the more snow/ice accumulations you can expect in this set-up. The details of this system will need to be hashed out over the next couple of days, but this system will be by far the largest event in the next 7 day period. Stay tuned.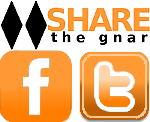 13 Comments
Please consider visiting our sponsors.
Leave a Reply