October 10, 2009 11:27 pm | Category:
Skiing
The BEST East Coast ski movie this year. Our friend Chris Nelson put this together, oh yeah and we're in it…..
Local Routes from Chris Nelson on Vimeo.
A big thanks to Chris for putting this together, he did great work editing this year, and it's being well received across the internet:
See here for some folks' opinions and also check out here.
Chris's homepage is here he's got a bunch more footage and some great stills as well, check it out!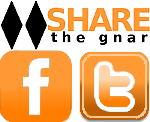 Please consider visiting our sponsors.
Leave a Reply