March 30, 2011 7:14 am | Category:
Weather
Friday PM Update:
Eh…storm blooming a bit with some radar returns snowing light snows along the Green spine and Catskills.  Not a very well organized system by any means.  Wasn't feeling my snowfall totals a few hours ago and though they were too high. Now I think we might hit the lower ends of the totals by tomorrow morning.  Just not great dynamics with this storm right now.  Looks like the upper level trough never really tilted enough to generate upper level divergence and deeper cyclogenesis.  Though the storm is blooming so lets see where we end up.
-end update-
Welcome to spring.  Sure feels like it doesn't it? Nice upslope snows, cold temps and powder skiing. Yessir it's spring in the N.E.  And as we head into april, another round of awesome spring weather is on it's way.
A week ago I tweeted that I love the pattern for the next two weeks and that an "Easter Nor'Easter" was possible.  It seems Mother Nature follows me on twitter because she may very well be sending us a nor'easter over three days…sure it's a week before Easter 2011, but hey whose complaining.
Right now, most major models show a trough in the NE dipping south and hooking up with shortwave energy just off off the South Carolina Coast.  As these wx systems merge, rapid cyclogenesis is likely to occur with a robust system emerging by thursday am.  From there this entire system is track dependent.  It will be cold enough to snow above 1500 feet for the entire event.  Right now my best guess on the track is a little further east than the NWS has placed it.  I think the models are overplaying the negative tilt of the trough.  I could be wrong, and certainly a number of systems this winter have jumped northwest-ward once they reached the NY bight.
With my favored track the heaviest snows would fall in Southern VT (Snow, Okemo etc) and then NH as the system moved N/NW in the Gulf of Maine.  As for total amounts I believe several peaks in the favored zone will see 10-14 inches of snow or more.
I'm going to really watch the models today for track changes because we are now within range where I start to really believe the model output tracks.  I'll update tomorrow am. And true to my word- Here's the update!
Update:
I'm thinking this really takes aim So. VT and NH with 8-16 inches (with pockets of more) in these areas.  My map is attached below: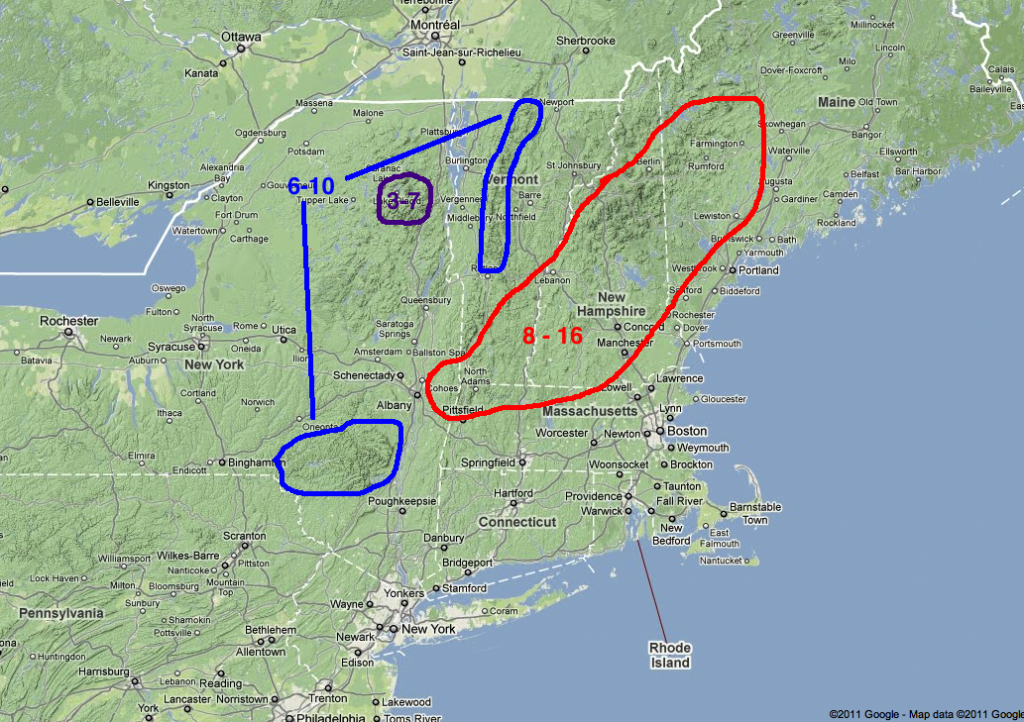 Looking beyond this "event" I'm alot more interested in a potential upslope period Sunday night into Monday and then another storm tracking through Westchester County, NY and Conn. tuesday of next week.  This second storm I like better for brining significant upper elevation snows to the north country.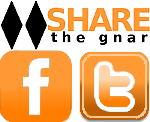 Tags:
ADK weather forecast
,
Coastal Storm
,
jay peak powder forecast
,
lionelhutz ski forecast
,
lionelhutz ski weather
,
nor'easter
,
ski forecast
,
spring nor'easter
,
stowe weather
,
Vermont Ski Forecast
,
vermont weather forecast
,
weather forecast powder skiing
13 Comments
Please consider visiting our sponsors.
Leave a Reply