March 9, 2014 6:07 am | Category:
Weather
Morning!
Quick N/E weather update for you to enjoy with your Sunday Times (or Globe).
Looks like an active week ahead as a series of weak lows traverse the region from the N/W early in the week and then as a larger storm moves into the region later in the week.
Tonight the first little wave of joy will push in from the great lakes. This is a fairly weak wave with limited moisture. Nonetheless it should be good for 1-3″ inches of snow across the higher terrain by Monday.
Close on it's heels, a second low will affect the region monday into tuesday. THis low looks a little stronger than the first. The center of the low will track just north of the international border. It will bring the best snow to Sutton and Jay with that track. Overall it is a 2-4″ storm with pockets of 5-6″ possible closer to the border.
Lastly, on Thursday a storm ejecting out of the S/E will deepen near the coast and move up into the region. Currently this storm is progged to ride through NJ and NY harbor, over Long Island and out over Cape Cod. With a track like that, the core of any heavy snow associated with the system will likely be in Southern VT, Mass, So NH and Maine. Northern VT would see 4-8″ of snow with stronger N/E winds. I'll keep updating as we go along of course. The last event we had like this moved N/W significantly as we got closer to "D-Day" and such a trend bears watching now.
Ok, laterz!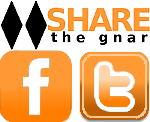 4 Comments
Please consider visiting our sponsors.
Leave a Reply