Recently, while out tromping around the neighborhood I noticed a new land-slide on this mountain with a Vermont State Quarter on it.  I think this is the slide's first Winter.
And that got me thinking about really important questions, like:
– At what elevation do deer turn into elk?
– Why did the Romans make so many ruined buildings?
– How many vertical feet does a ski line need to have for it to count as an FD?
For the last one, the only way to know is to try.  So, I went out and I skied it.  Because, what else do I have to do with my life?
That's 2 minutes of your life you're not getting back.  This descent may or may not be a First; I won't claim what I can't know.  But I'm gonna go ahead and claim the (other) FD, the Final Descent, since no one should come after me. Go ahead and mark it. Thanks.
Unless of course one of you want to go out and claim the (other) FD for yourselves.  I've got a big fresh High Five for you if you do.  Git sum.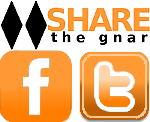 Tags:
backcountry
,
East Coast
,
FD
,
Final Descent
,
Ski
,
Vermont
3 Comments
Please consider visiting our sponsors.
Leave a Reply