May 4, 2011 2:02 pm | Category:
Weather
I don't know what it is about the Mother's day period. Maybe Ullr's mom likes to shuss. IDK. Whatever it is, I strongly think some uppper elevation pows are on the way. Just like last year.
Gonna keep this simple because after this winter, LH needs a break.
Here's the deal, along the front that's bringing epic amounts of rain, a wave of low pressure will deepen. As it does and moves N/NE through Maine a broad NW flow will set up behind it. Classic upslope pattern ensues. With sufficent cold air from about 2500 Ft up snow is likely from really tonight through friday am. I check some data and the omega signature isn't perfect but with the NW winds I don't really care what the model tells me. I know where that air is going when it hits the Greens and Northern Slopes of the ADK (Lyon mtn). It's going up. And that's good.
Totals…oh really does it matter? Its MAY and I'm talking about upslope snow. Go up there and TELL me how much it snowed!!!
Srsly though it could be plenty to have some fun with!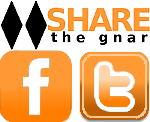 Tags:
jay peak forecast
,
lake placid forecast
,
lionel huz ski forecast
,
lionelhutz
,
Mother's Day Snow
,
powder forecast
,
Ski Weather
,
snow forecast
,
stowe forecast
,
Upslope snow
,
Vermont Ski Forecast
,
Vermont Ski Weather
,
Vermont Upslope Snow
5 Comments
Please consider visiting our sponsors.
Leave a Reply