Two weeks ago it was 50 degrees at the summit of Mount Washington. Today it nuked pow-pow (more than it did three weeks ago). It wasn't really a great day for pictures (I apologize for that… I REALLY do ;)). It was a great day for skiing powder.
(4/19/10 more pictures added! -ben)
Icelanticskier.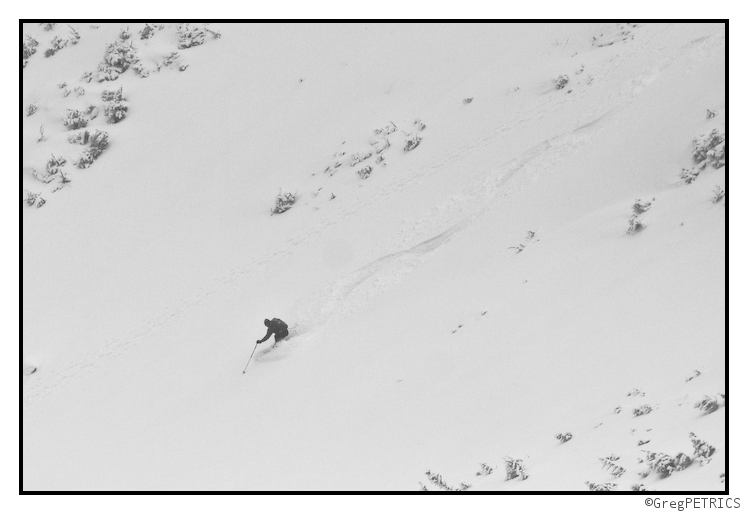 Ben.

Allen.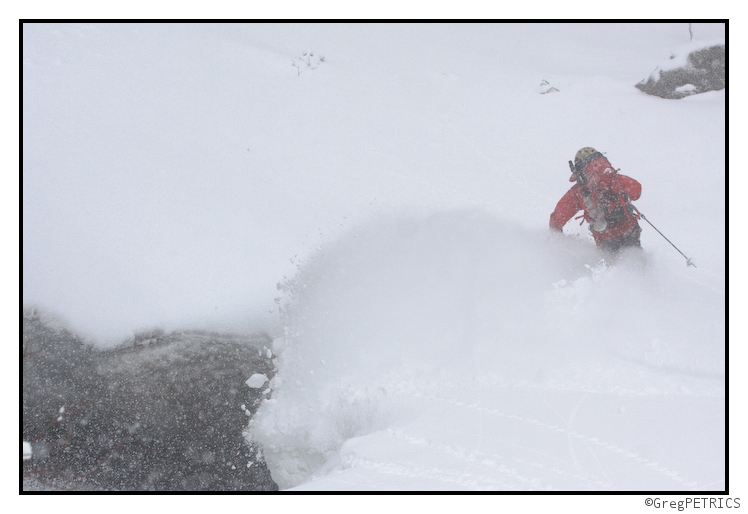 Kate.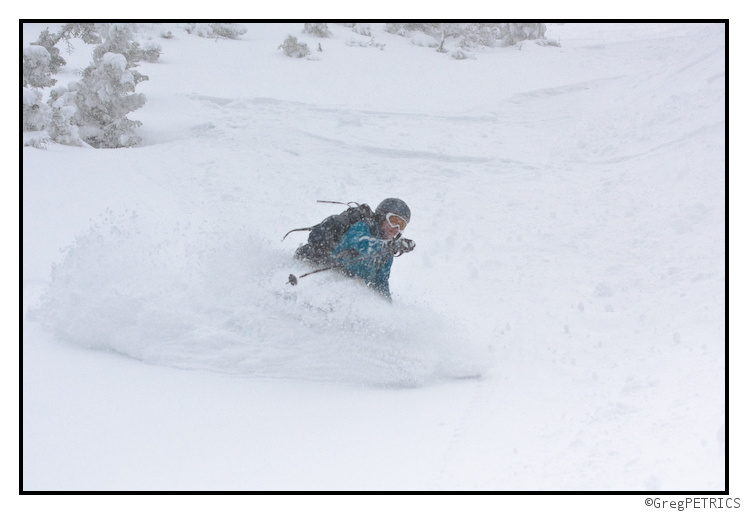 Greg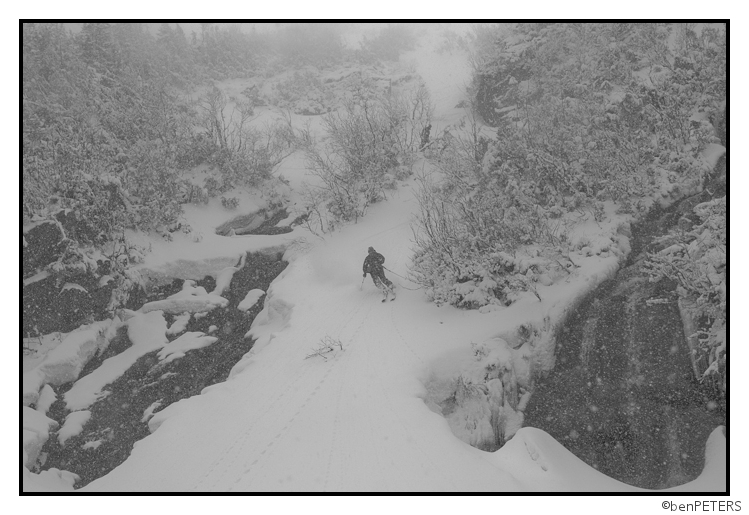 Greg again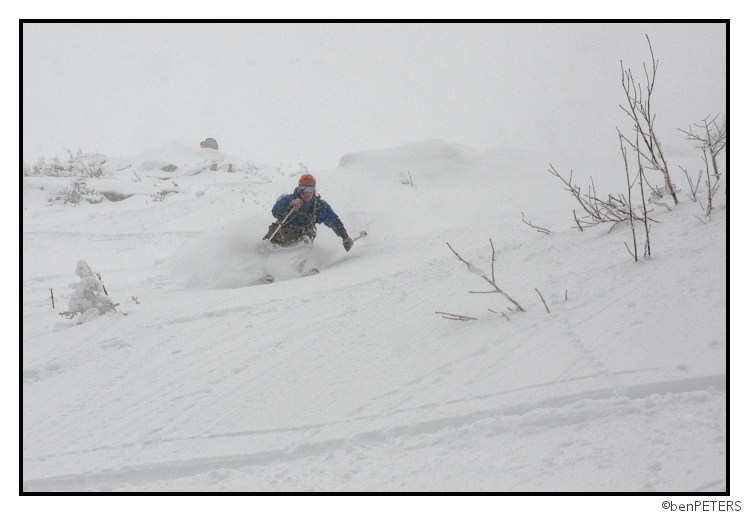 Allen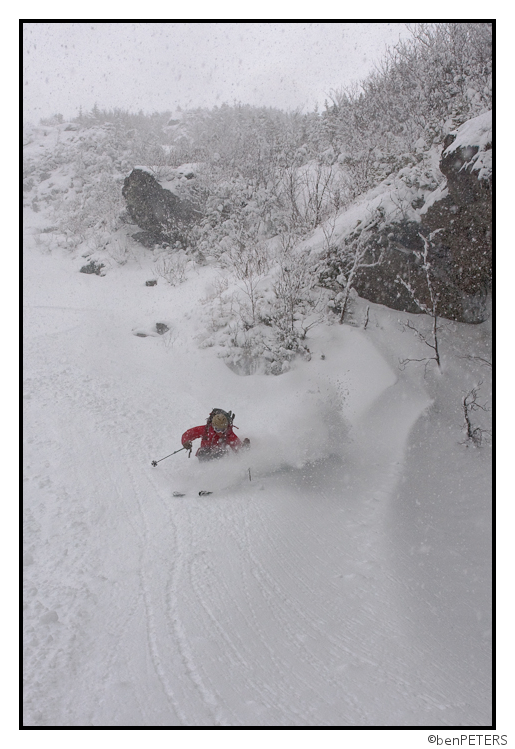 A splendid time was had by all.
It should be noted that a thorough understanding of the weather as well as careful choice of terrain and aspect was absolutely imperative for safe riding this day. The winds during the main snowfall event were quite low by Mount Washington standards, and allowed for snow to accumulate without wind deposition. On site observations confirmed that the snow was largely loose and unconsolidated in the zones we chose to ski (i.e. it was blower powder). While avalanche concerns turned out to be quite minimal on this day, this is far from the norm on Mount Washington. Had the winds been just slightly stronger, or the snow fallen slightly denser toward the end of the storm (or if any other number of variables had been different) conditions could have been much more sensitive. Our experience as well as the snow conditions on this "storm skiing day" should not be taken as norm on Mount Washington; rather they should be considered the exception. Always be thoughtful and careful about the slope you choose to recreate on. Think about what happens if it slides. Get educated and be prepared.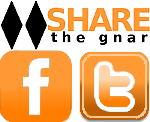 Tags:
backcountry powder skiing
,
Backcountry Skiing
,
East Coast
,
east coast april powder skiing
,
for the win
,
late season powder skiing
,
Mount Washington
,
Mount Washington New Hampshire
,
Mount Washington Powder Skiing
,
MTW
,
New Hampshire
,
New Hampshire Backcountry Skiing
,
Presidential Range
,
Ski Touring
,
Skiing Mount Washington
,
White Mountains
9 Comments
Please consider visiting our sponsors.
Leave a Reply