Sorry to take your attention away from the main event, but the Wasatch delivered today. We couldn't get into anything too serious due to rapid snowfall rates and near zero visibility, but a little across-the-road-backcountry near Alta turned into face shot central. We headed up from the car just as the storm out here was getting going–6″ on the ground–and by the time we reached the ridge we were at well over a foot. Pockets of 18″ existed. Tunnel vision top to bottom.
Porter checking the stability… the snow liked to billow into the face… very dangerous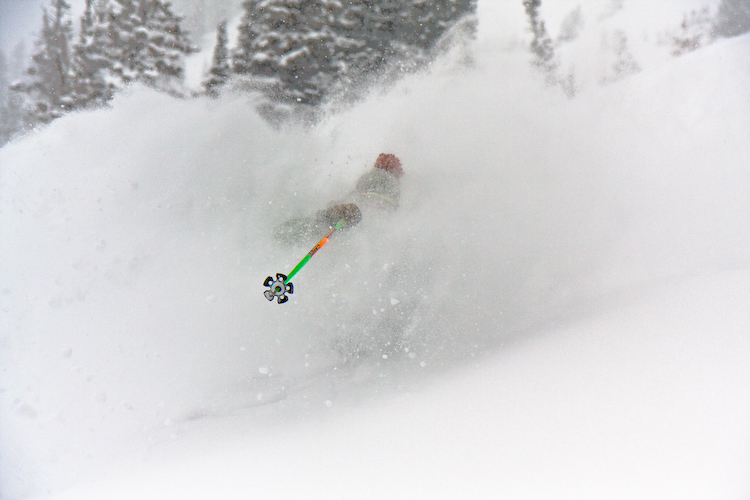 KC remembers why we took the early flight… wake up in NJ… face shots in UT.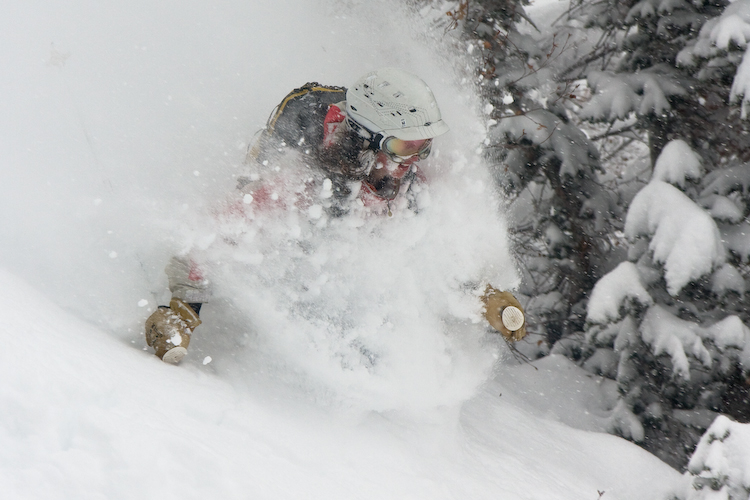 Good luck right-coasters with the New Year's storm. I am crossing my fingers for a baker's meter! Out here in Utah we'll be on a hut trip to ring in the new year. I'll post up more shots and mini-TRs as we ski along. Eventually I'll make an amalgam of a TR. Thanks for staying tuned to FIS!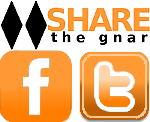 Tags:
Little Cottonwood Canyon
,
Powder
,
Powder Skiing
,
Utah
,
West Coast
5 Comments
Please consider visiting our sponsors.
Leave a Reply