January 23, 2011 10:58 pm | Category:
Skiing
The forecast temperature for the coldest part of this cold snap is "negative freezing." I don't just say that tongue and cheek either. Negative freezing is a technical term. It's freezing (32F) but negative (-32F). That's cold! What can one do to stay warm? Get the skins on your skis, and earn your schuss! Just be careful with any plastic equipment. As we found out this weekend plastic likes to break when it's negative freezing.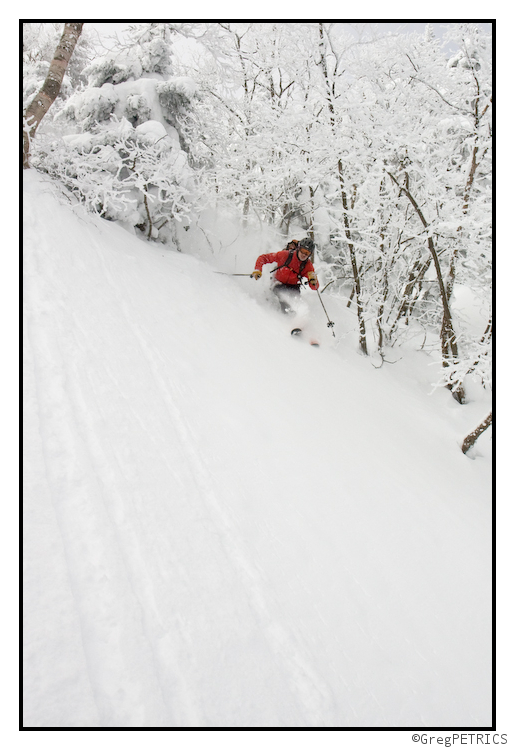 If you move fast enough on the uphill, and changeover quickly, you can keep just enough warmth in your baselayers to avoid freezing to death before you start climbing again. If you're having trouble moving fast enough may we suggest finding an especially heart-pumping line? Just after I snapped this picture, Ben broke a pole. Yeah it was that cold. Good thing the schuss was spicy!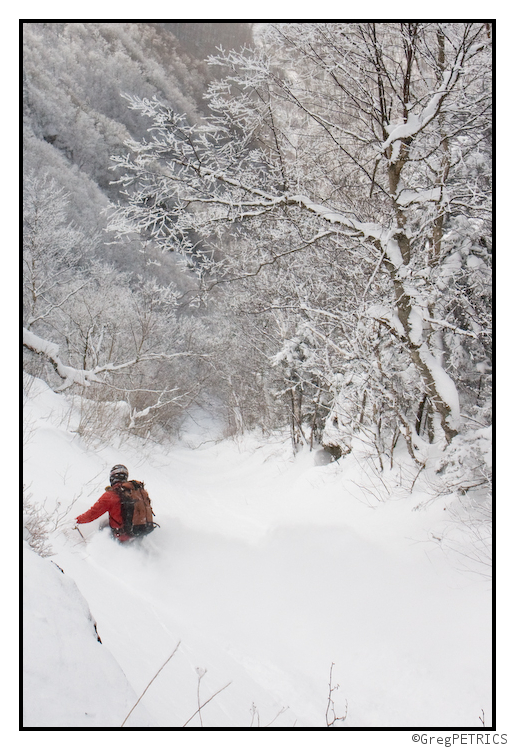 If you still are cold, try throwing a huck right into the middle of your line. That'll get the blood flowing.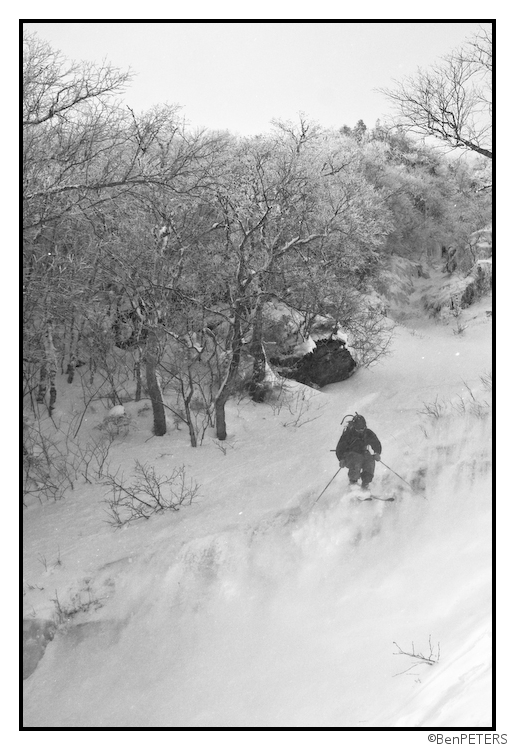 No matter what you do to stay warm though, be sure to get a faceshot. Snow is a great insulator. It helps to get it in your face.

The cold temperatures look to stay in place through at least the early part of this week, and then maybe a storm is on deck for mid week. Lionel? No matter what, you need to find a way to deal with these temps! The snow in New England is incredible right now, and it needs to be schussed. Thanks for checking out FIS!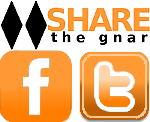 Tags:
cold skiing
,
East Coast
,
how to deal with cold temperatures while skiing
11 Comments
Please consider visiting our sponsors.
Leave a Reply