Upon my return from India I found that I had a wealth of footage from the time we spent in Manali.
I was however feeling a little burnt out on the whole thing which clearly showed in my initial edit. I then decided to put it off for a little while. Here 8 months, a new job, and one cross country move later I have a cut that I am happy with.
Our time in Manali was by far the highlight of the trip. The climate of the Kullu Valley was very pleasant, our Rupees took us much further than in Gulmarg, the food and lodging was much better, and best of all we had our own transportation in the form of Royal Enfield Motorcycles. From Manali we were able to tackle the largest descents and highest altitudes any of us had ever experienced. None of the skiing was especially gnarly but the grandeur of the terrain was absolutely unmatched in my experience. I had never before been completely surrounded by peaks I was not capable of climbing or skiing it was a humbling and awe inspiring experience. The routes we were able to ski were the paths of least resistance in the gnarly landscape.

Since the routes were so big we could not go skiing every day. This gave us plenty of time to explore the culture of the Kullu Valley. This turned out to be as significant and memorable as the skiing. There are plenty of other places in the world I want to ski but if I ever find myself in india again I would not pass up another chance to chip away at the wealth of grand ski dissents in the valley.
Click HERE for a link to the invaluable guidebook, "Ski Touring India's Kullu Valley".
Here are some of Sam's Photo TR's from the Kullu Valley:
The 6000′ Chute
The Mega Traverse
Patalsu Peak
Shittadar Peak (5200m)
Thanks for checking out FIS! Trying to think of the perfect gift for a skier on your list? Want to support a small ski stoke business? Grab a copy of our 2011 Ski Stoke Wall Calendar! It doesn't disappoint!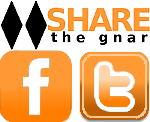 Tags:
India
,
Manali
4 Comments
Please consider visiting our sponsors.
Leave a Reply