January 9, 2014 5:48 am | Category:
Weather
"Lionel, why haven't you posted a full write up in a while? Do you not love us?"
No. I still love you. The weather doesn't.
For the Northern Mountains of New York, Vermont and New Hampshire, the last month has been about as grim as grim can be. Dry deep freezes punctuated with ice and rain storms does not make for really good conditions. While there have been a few good days sprinkled in, by and large it's been a sad trombone state of affairs.
Good news is the pattern looks like it is changing. The bad news is that first we get ANOTHER RAINSTORM.
Yep:
On Saturday a low pressure center will deepen in the south, ride up the west of the Appalachian spine and bring warm temps and possible periods of heavy rain to the Northeast. (Maybe it will melt some of the ice at least? I'm fairly tired of worrying about breaking a bone walking to my car.)
After that, there is fairly good indication that the pattern becomes more "zonal" for a period of time. That means a fairly straight west to east flow with temperatures at or slightly above normal. Storms tend to be less impressive in these pattens with elevation dependent snowfalls. However, that's better than deeply amplified storms that cut to our west due to blocking patterns.
So stay tuned, sharpen the edges and make do with what we got. At some point it will be "on."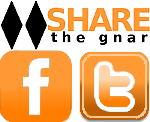 5 Comments
Please consider visiting our sponsors.
Leave a Reply