January 20, 2011 4:33 pm | Category:
Weather
A few days ago, in the midst of another good (but a little too wet) storm I mentioned something about a coastal storm on the way.  Well the way has arrived. 
Unfortunately, the system looks to arrive without the necessary amplification in the upper levels of the atmosphere to really spin itself up into a full blown nor'easter. This doesn't mean that it's going to be a total wash of course.
As the system races into the region it will bring a widespread 3-5 inches of fluff across the Catskills, 4-8 inches in the Berkshires, and 3-7 inches in extreme southern VT.  Across much of northern VT this will be a light snowfall event.  Mainly in the 1-3 range.  Now most of the models aren't really picking this up, but I have a sense based on some of the RH data that some of the higher peaks in northern VT will pick up a touch more.  Something on the order of 6 inches seems more reasonable when all is said and done. I have a feeling that the orographics (though RH is limited when the prime lower level lift is going off) and very cold temps will work to produce some high ratio fluff. That should push the totals a little higher. 
By far the hardest hit areas will be from CT through RI and MASS towards Boston.  A foot is likely to fall in this region by Saturday.
Looking long term I see good things. Cold things. But good things.  Trough and storm threats all through out the next 10 days.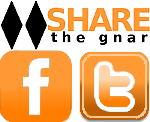 5 Comments
Please consider visiting our sponsors.
Leave a Reply