December 20, 2012 7:05 pm | Category:
Weather
I mean maybe.

Update: Friday at Noon.
MAYBE NOT….This storm has already deposited 3-5 inches of snow in the ADK/VT as the warm front passed thru last night. However its really NOT behaving as modeled.
A much stronger low than expected has developed and is tracking through southeastern NYS. This low can do two things. One, pull more warm air into the east side of the storm and 2, pull more cold air into the west. Which it is kinda doing. Right now it looks like in the next few hours we'll see everything east of champlain go to all rain and stuff to the west start to mix with all slow occuring in franklin county and the western ADK.
It's what happens NEXT that still is unresolved. There is still a very strong upper level low over the great lakes. What happens when that passes is really NOT being handled well AT ALL by the models. They are too dry compared to historical data. But it's possible we're just not going to get what we should get. Stuff happens. Lets see where we are by tonight though before we make any conclusions.
End Update
This weekend is shaping up to be a great skiing weekend as a multi-part storm complex is headed our way.
Beginning today- Thursday- we'll see increasing clouds as a powerful low pressure system moves our way. This low is beating up the Midwest right now and move northeast into western NY by this time tomorrow. Ahead of the low, towards us, a warm front will push over the region.
See here: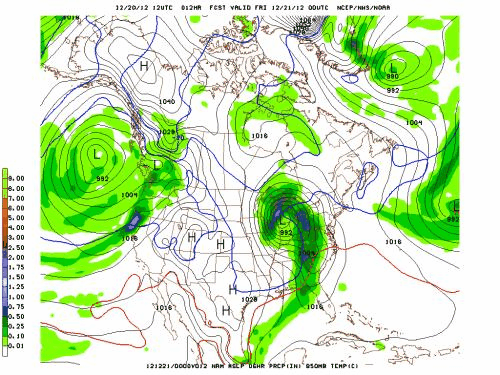 With cold air in place we'll see the warm front bring some wet snow to the region overnight Thursday. Warm air advecting (moving) over us in the wake of the front will change likely change much of that snow over to a mix of sleet, freezing rain, wet snow as we move through Friday.
Taking a close look at temperature profiles around the region indicates that we're going to see micro pockets of areas that stay all snow and some that stay mostly rain. The best shot at staying all snow thru Friday will occur in the ADK as a secondary low looks to develop near NYC. That would force more cold air into the ADK and keep it mostly snow.
As the storm develops a dryslot will move in Friday night and give a slight break to the precip. Then the fun starts again as a vertically stacked low (combination old and new lows) drifts over the region.
See Here: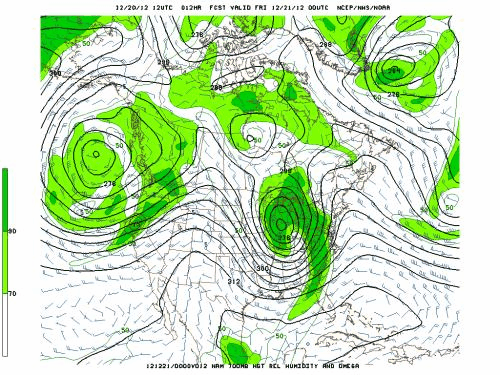 Time/height data supports the development of heavy orographic snow showers as this moisture laden low moves northeast over the ADK and VT. Starting Saturday morning the effect of this low, and air flowing over the mountains will result in steady, periodically heavy mountain snow showers. Heaviest totals from this portion of the event will occur in Vermont.
Snow showers will continue thru Sunday morning. A reinforcement of cold air will move in Sunday and so the snow should finish as pretty light fluffy stuff.
Last year, a storm very similar to this one occurred on Jan. 14-15. In that storm areas collected event totals in the 6-16in range. I'd expect similar totals from this event. I know that is a pretty wide spread but that is going to happen in these multi-part storms.
Friday AM updat
Models are coming in drier than expected with this storm and are shifting the snowiest upslope area away from the Nor. Greens down to to central Vermont. Not sure if I believe this. Climo says this wet low drifting over the Nor Greens makes pow. But you gotta also listen to what you are being told. Prob. wise for me to adjust the Nor. Greens to something like 4-8 of upslope snow and leave the heavier totals for central VT and the ADK.
Also, since people have asked…the whites will fare less well. Stays on the warm side longer and the upslope dynamics are that great there. Prob. a 3-7 inch snowfall there.
Also, people have asked about how Canada will do. Particularly Le massif and Mt. St. Anne. Over the next 48 hours it should dump pretty hard there. With a S/E flow for the start of the event, the east facing slope of Le Massif could generate some real added lift and up precip values there.
High res models show quite a bit of moisture. I think it is slightly overdone. Nevertheless I think Le Massif could get 12-20 inches of wet snow with sleet mixing in.
Sutton will be similar to Jay.
End Update
Following this event, we should see fairly stable and nice conditions thru Christmas day. Perfect for getting out and enjoying the new snow/avoiding dealing with the cat poop in the Jello. Fixed the newel POST!
Happy Holidays.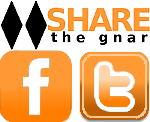 Tags:
East Coast Ski Mountaineering
,
Lionel Hutz Weather
,
lionelhutz
,
lionelhutz ski weather
,
Powder
,
Powder Skiing
,
Upslope snow
,
Vermont Powder
,
Vermont Powder Skiing
,
Vermont Ski Forecast
,
Vermont Ski Weather
,
Vermont Upslope Snow
9 Comments
Please consider visiting our sponsors.
Leave a Reply