December 30, 2009 12:39 pm | Category:
Weather
By the time the ball drops, you look for somebody to kiss and start to regret having the filet, you'll know whether Crystal or Andre will be the bottle to pop open. (If you don't know what Andre is well – good for you. You obviously never tried to hold it down the next morning on a crosstown bus.) Why? Because as the year winds down a significant winter storm will be winding up.
1/3/10 UPDATE
Well…I knew the spine of the greens would see significant snow but…holy fack…30+ in Burlington….wow. That was plain freakish. The dynamics which caused such intense snow in BTV were almost impossible to predict. I'm just happy that my call of 18 didn't bust!
With that said…next few days the wind is going to be whipping but the ADK, Greens will still be good. Also, check out the catskills if you can't get north. All day snow was established in the catskill region (I know- I drove thu it!) and with some lake enhancement it could be quite good.
wow…on this storm. I hope you cats are all out there getting some. This thing was an overachiever to the max.
1/2/10 UPDATE
On the 30th I wrote that as the maritime low retrogrades back into main moist Atlantic air will spin westward into the north country. Well it looks that is happening….and it's going to get pretty impressive too.
Deep layer moisture, pounding west/nw winds and a favorable snow growth region all add up to a pretty fucking impressive snowfall. Highest totals will be along the spine of the greens north of Kmart on up to jay. Amts will rise as elevation rises. Biggest totals will certainly exceed a foot by monday midday. 12-16 is def. in play.
Whiteface will prob fall in the 8-10 range by monday with the high peaks seeing more. Western ADK will tap into the lake effect also.
Southern VT will also do pretty well and a few isolated spots could get into the higher amts also.
12/30 UPDATE
Some body recently told me I hyped events too much. This made me sad. Maybe I cried a little. We'll not go there. Regardless I'm going to throw a quick update out there now and get a longer one tonight or tomorrow am.
Here's the scoop on this storm. It looks like the the polar vortex dropping out of CA and the atlantic impulse just aren't going to hook up that well. This is something we need to note. Last year- models were good 5 days out. But that was a different pattern. This year they aren't so good. Between 120 hrs and 50 hrs they go all over the place. Of course this makes sense when you have all the moving pieces you have this year. Polar air, southern stream energy, coastal development…blah blah blah.
Long story short: Chances for synoptic snow are decreasing. However a very complex situation will likely develop where the coastal low will interact with a polar vortex dropping down from canada to "pull" moist 700mb air into the mountains. while no model is showing a classic upslope event pattern, the moist air flowing over the hills for several days in a row has the potential to create daily light snowfalls. With a wind direction of 300-340 degrees (NW/N) this pattern doesn't per se favor the greens but generally leads to an overall north country wide few inches.
I'm also pretty confident by Sunday night some mountain along the greens will be reporting a very nice 72 hour snowfall (10+) – it's just almost impossible at this time exactly where the convergence of moist air, mountain and winds will happen.
Though – and I mean this not to increase traffic- check back before you get drunk tomorrow might as this could change rapidly.
P.S. if you are in So. VT, the Catskills or NH you still have a fairly decent shot at "storm snow" which I'll try to address tonight.
As the calendar turns (yes- there will be a lot of references to New Years. It's my second favorite holiday(ish) day after thanksgiving as both focus on food and drink and don't contain presents) to 2010 a low pressure center will be developing in the New York bight (\get a thesaurus).
This low will have derived from the southern branch of the jet stream and rode northeast out of Texas. This is a common refrain this year and these storms come packing a lot of moisture. A high pressure system that arrives Tuesday will slide off the coast by Thursday, setting up a "return" flow from the SW on the east coast. This will force the storm closer to the coast and not allow it to slide further east as the last storm did ultimately putting the center of the deepening low just off Manhattan.
In the spirit of naming winter storms, this being winter storm 4…let's call her Debbie.
As Debbie deepens she will have two options. First she can drift east out past cape cod. This track wouldn't deliver significant snow to the North Country until much later as the low would re-curve back into Canada and set up a moist cyclonic flow.
Option 2, which most models agree with and which makes the most sense at this time, takes Debbie up into Connecticut and then NH as it further deepens. It then stalls for 24 hrs sending heavy precip back into VT and NY. Eventually it exits towards the east.
Track two makes the most sense at this time as a negatively tilting trough behind the system and the return flow from the offshore high would make it hard for Debbie to head east before it crosses into Conn.
Looking at the GFS:
We see the low pressure wave begin to develop along the Delmarva coast just as many people are heading home from their New Years parties.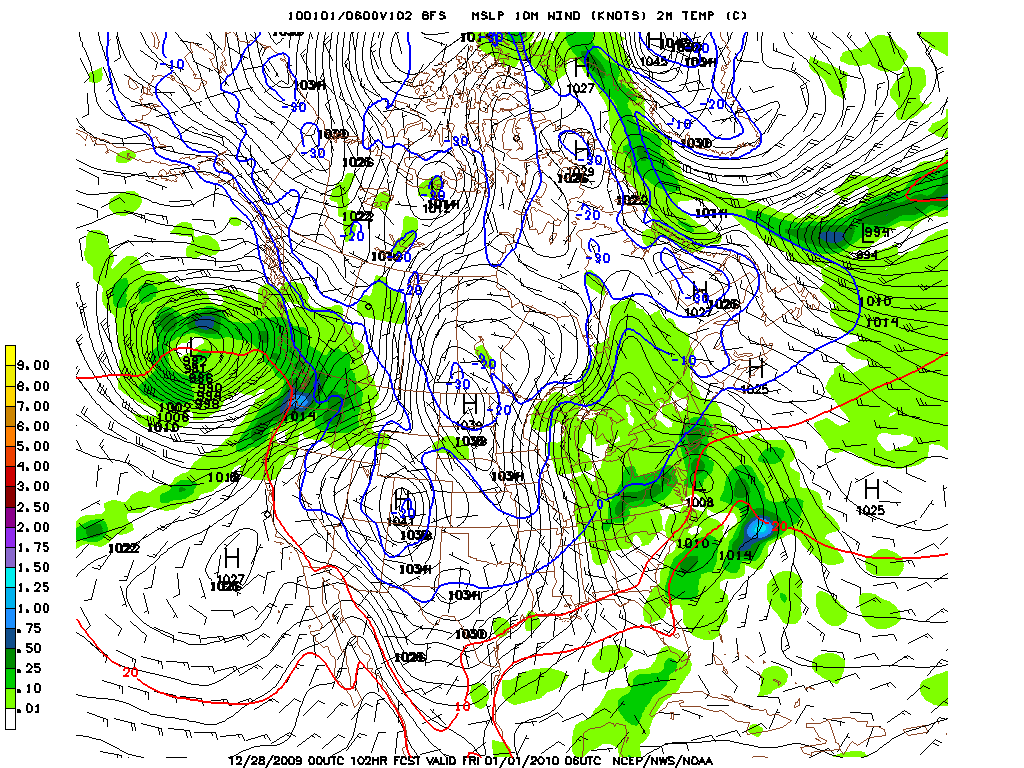 By kickoff of the Rose Bowl the low is deeper and heading into Conn. and bringing heavy snow to southern Vt and NH
12 hours later, Debbie has barely budged and is now a fully developed Nor'easter. Central pressure of 991 MB, strong winds out of the NW on the back side…fun stuff. Snow at this time would be heaviest in Central VT, Northern VT (Jay and Stowe).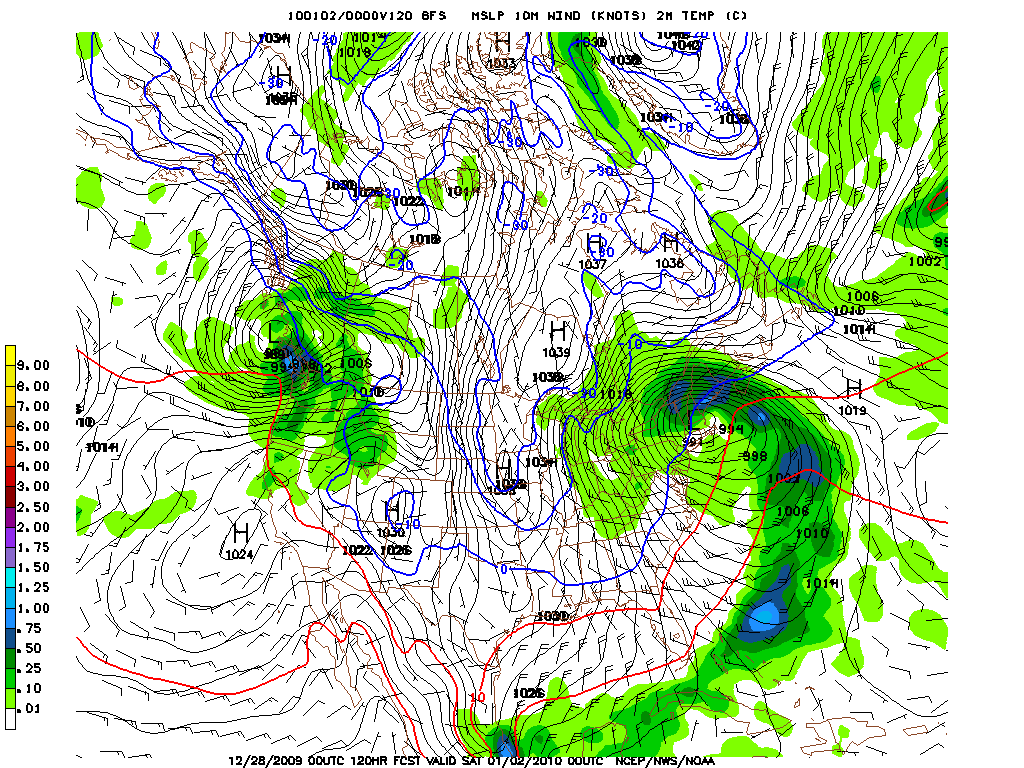 By daybreak Saturday, Deb. is still in roughly the same spot, still throwing moist air back into the North Country. At this point we're dealing with a fairly long duration event and that's important.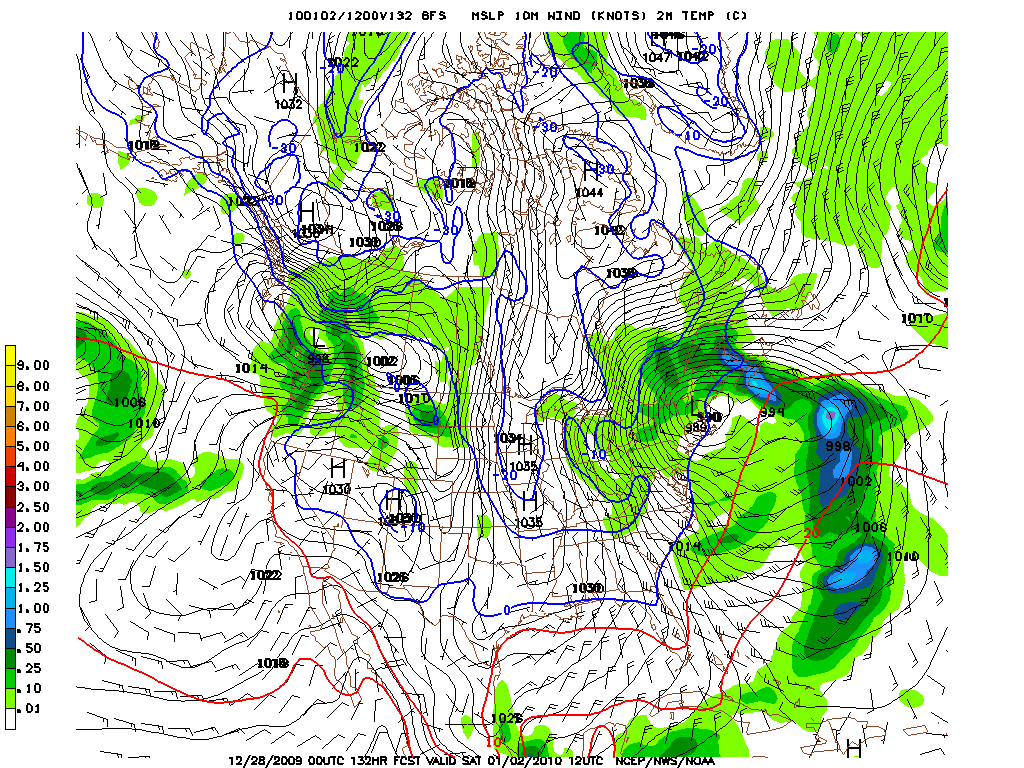 Because of the long duration, QPF amounts are pretty flippin high: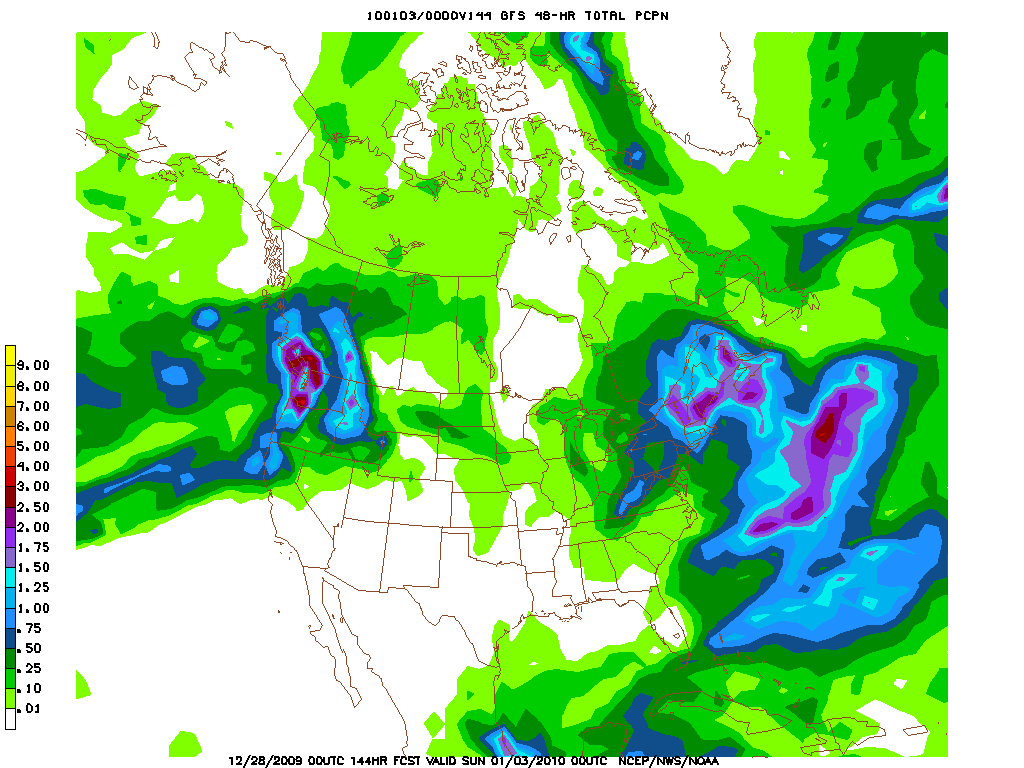 Now, with these systems I think the GFS overdoes the precip both in quantity and coverage. However I think at this time if you live in central VT you are in the primary target at this time for a snowfall above 8 inches.
Here's how I see the chances of snowfall over 8 inches (my cutoff for bit storms).
Catskills: Elevation dependent, mixing issues, def. enough moisture for 8+ based on current timing.
Wrench in Gears: Deb deepens too late-amts would fall as moisture just wouldn't be there.
So./ Cent. VT: Def. in most likely place to see significant snowfall. Not saying this area will have the most snow if the track verifies rather this area in my mind has the best chance of seeing a significant snow fall.
Wrench in the Gears: Mixing at lower elevations.
No. VT: IF track verifies Northern VT would see the most snow. Wrench in the Gears: Track stays south/east and never swings into conn.
ADK: 50% chance of significant snowfall. Based on the current track the GFS has the ADK with a very nice storm. I just think the GFS overdoing the extent of the precip from this system. What concerns me is that systems that head into Conn. don't tend to spread a ton of moisture back into the Adirondacks. Now that's not to say they don't, just that it's more common for the ADK to come up on the short end of the stick. However as the models keep developing the system the ADK keeps getting wetter and wetter. The Euro has a solution that really nails the ADK with wrap around moisture: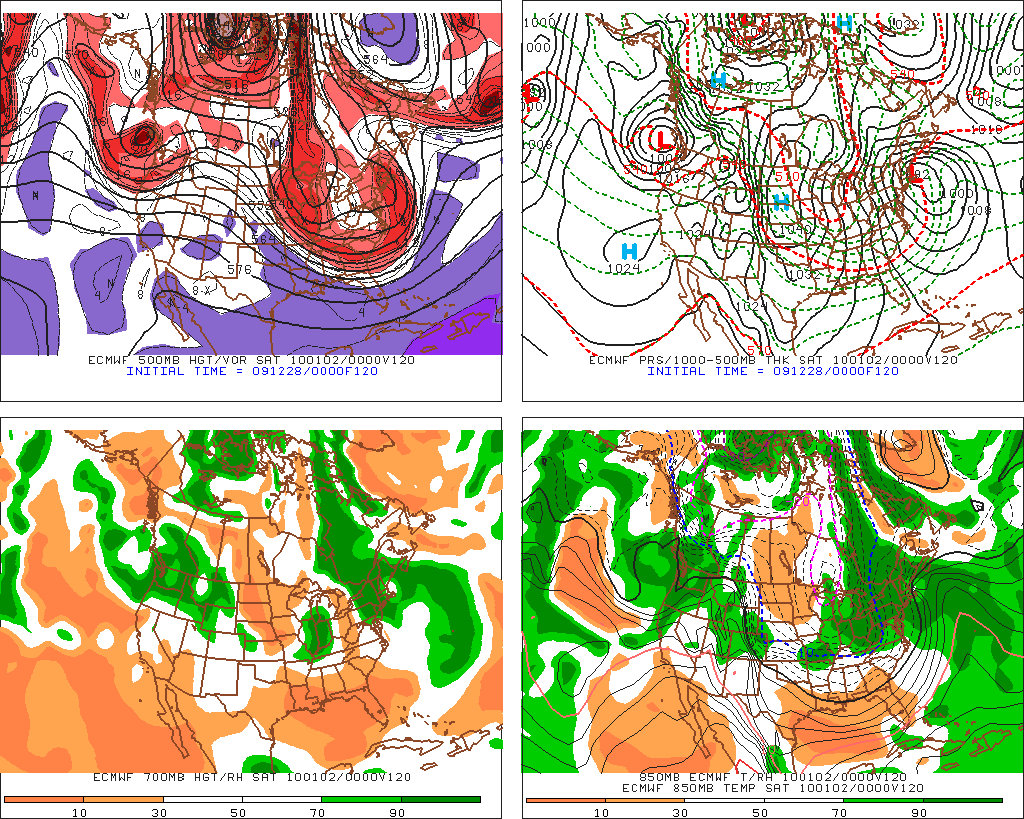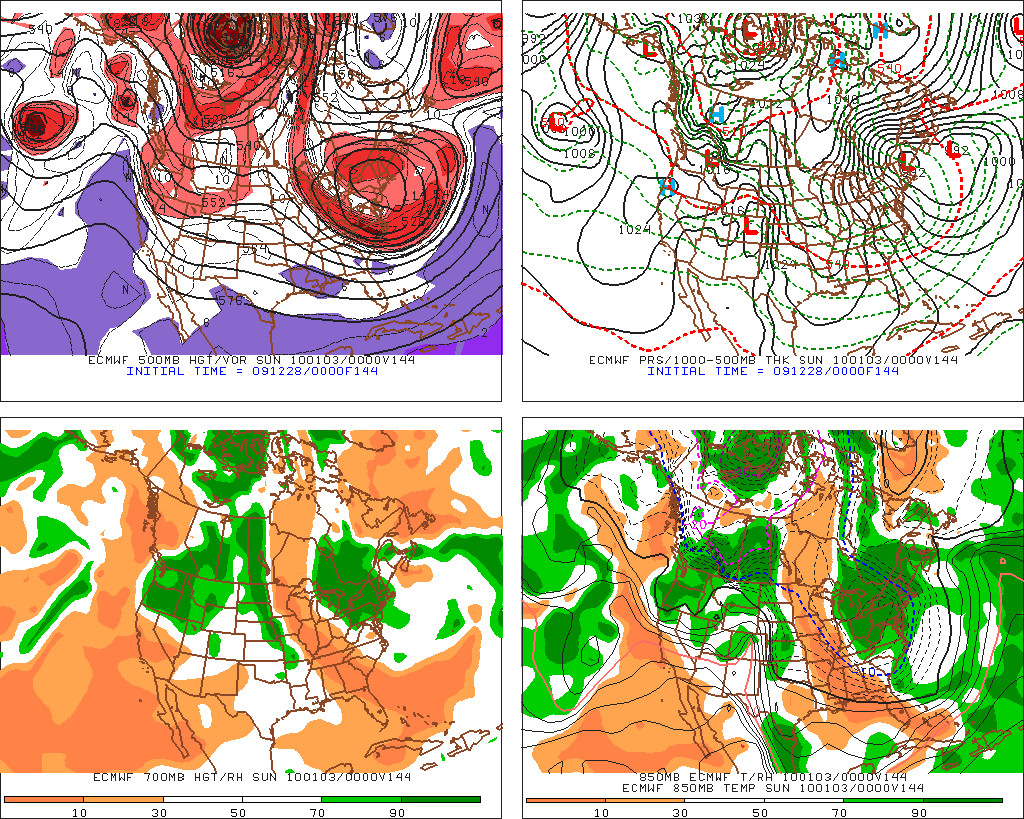 While the Euro hasn't done great this winter, it has done waypoints well. Meaning that it's blown the intensity of systems but gotten the a low's location at a given time right. Thus, you have to consider it's solution here and the potential for the sustained moist flow over the 'dacks.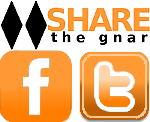 26 Comments
Please consider visiting our sponsors.
Leave a Reply