April 8, 2012 7:31 am | Category:
Weather
TUESDAY AM UPDATE
So far reported totals are in the 10-12 range. No doubt in my mind that another 6-8 inches of snow will fall (or more) before this low drags off to the east wednesday night into thursday am.
So all in all, "told you so." (Wink). Have fun, be safe, schuss hard and high-five.
end update
Happy Easter, Passover and …well that's it right? Hopefully everybody is enjoying themselves and not eating too much candy. As I said a week ago, the beginning of April was looking favorable for winter, especially the few days after Easter. Well here we are and it looks like that prognostication will verify.
The consensus solution across the major operational models, along with a large number of the ensemble forecasts is rather simple. A low pressure system currently affecting maritime Quebec will rotate towards the west, around a high pressure system exiting the region. The low pressure system's surface low, mid level low and upper level low pressure centers will come to stack onto each other as the low stabilizes and cuts itself off from the prevailing west-east flow aloft. As a result it will linger over the region from Monday into Wednesday. We like this pattern. Especially in April.
As the low lingers it will rotate a fair amount of moisture through the region. Given the orientation of the low, and the prevailing wind flow there will be significant orographic lifting in the mountains of the Northeast, with the Greens and most northerly ADK (Lyon) creating the most uplift. Given the saturated airmass, precipitation will be a given. What type is the key question. Freezing levels look to be about 2000ft give or take. So I fully suspect summits and upper elevations to get all snow. It should be a rather moist snow given the temps but hey, wet snow might be exactly what the Dr. ordered. Overall totals are tricky. Until the high res comes out tomorrow morning I'm not really going to waste your time hazarding a guess. Suffice it to say it will be enough to make the skiing very fun….esp. tuesday morning as the single best period dynamics wise should be monday night into tuesday am.
Mon. 5 am UPDATE: All the major models are WET. Lots of moisture being thrown into the hills. With temps in the -4 to -6c range we're not going to get great dendrite growth so we're looking at low snow to water ratios and a wetter snowfall. Maybe even periods of graupel or rods. Regardless there should be enough moisture to result in a widespread 6-12+ snowfall across the higher terrain (with the greens doing best given their cross flow orientation).
Monday 2PM Update It's on like Donkey-Kong.
Ok. Im out. Gotta go see about braising the Easter Bunny. How do ShotBloks work as a meat tenderizer?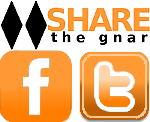 Tags:
Earn Your Turns
,
Lionel Hutz Weather
,
lionelhutz
,
lionelhutz ski weather
,
PNVV
,
Powder Skiing
,
Upslope snow
,
Vermont Upslope Snow
,
VTah
,
Weather
4 Comments
Please consider visiting our sponsors.
Leave a Reply