December 26, 2009 9:18 pm | Category:
Weather
We have a "Weather Thingy" and it's going to help out snow starved areas of the Catskills and So. Vt.
UPDATE 12/27
Quick update here. Looks like this little thingy wants to be a little more widespread. Latest data looks to take the shortwave over ALB. This would spread more precip into the north country and lower the precip over the catskills.
Last year this was common. Clipper type systems would drift north as they moved east. The models didn't pick on this very well. Maybe this year they are handling east moving energy better and thus the current northward shift of the primary center of the short wave is accurately captured.
Anyway- As of now I'd give the ADK 2-5, the greens 3-6, southern VT 3-6 and NH about the same.
The thing to really pay attention to is the chance for a long duration snowfall. See this little thingy is just part of the pattern. Over the next 72-96 hrs, a low will be departing thu Canada, this thingy will swing on by, and a significant lake effect event will unfold. Putting all of that together there is the potential for steady light snow from Monday morning through early wed. morning.
As for amounts it's very hard to make any real statements. Places to look at include K-mart section of the greens, south western ADK and maybe the northern greens depending on how the low closes off and develops a cyclonic flow over N. VT.
Older Stuff
For several days models have consistently show a small shortwave passing across southern NY, MA and So. VT. This feature would be at the base of a digging arctic front. Upper level air will be cool and for the most part areas over 1k will be below freezing.
As this S/W passes the area a small compact strip of moderate show should develop.
At this time I'm pretty confident that for snow starved areas of the Catskills and so. VT this system will do better than expected. Quite often this little clipper type systems out perform the models. Usually I add 1-2 inches onto the model output – esp. for so. vt- where the greens and places like Magic are actually perpendicular to prevailing flow.
Here's the latest NAM QPF: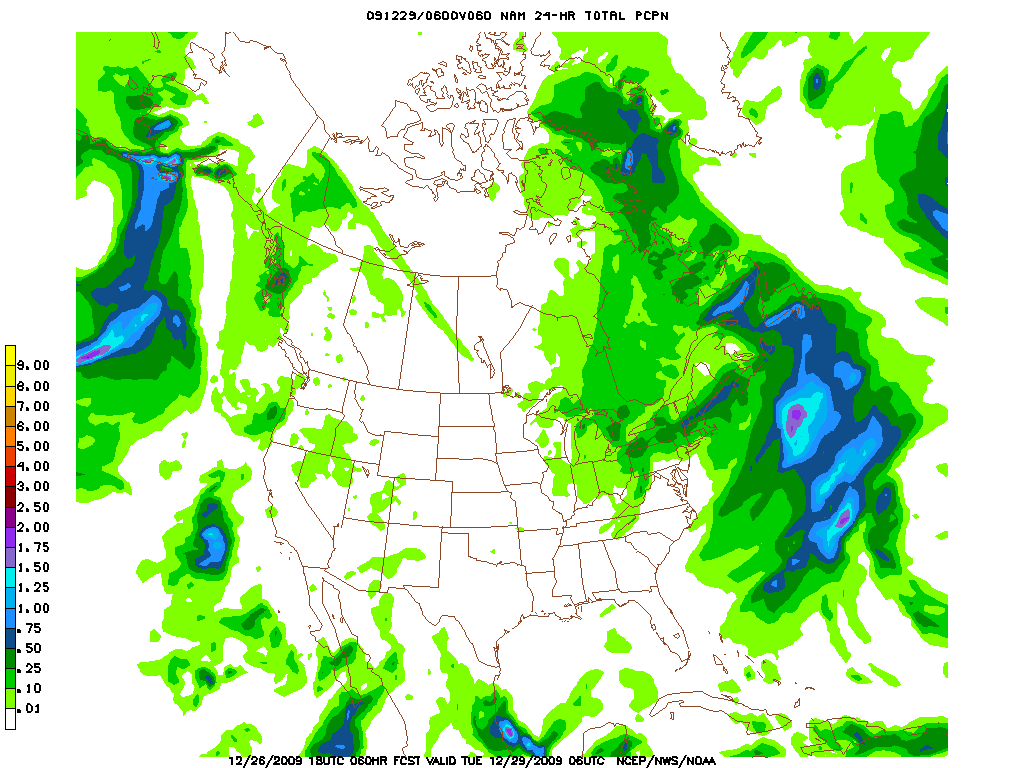 The GFS has the same feature. Interestingly the GFS pumps the system up as it reaches the Cap Cod region. Again, these little systems have a history of doing just this. Based on the numbers, right now I'd say the chances of this happening are roughly 70%. It makes sense but it's a timing thing so you can never be sure. Once it does pump up a bit it will bring fairly nice snows to eastern/southern NH and Maine.
As for total accums, as I see the system now I feel comfortable going with: (I'd use an MS paint map but my home computer sucks)
Catskills 3-8 (in a localized spots)
So VT 3-5 with up to 8 in a strip of heavy snow
NH: 3-6 with more -up to 8- if the s/w amps up along the coast.
Now…just cause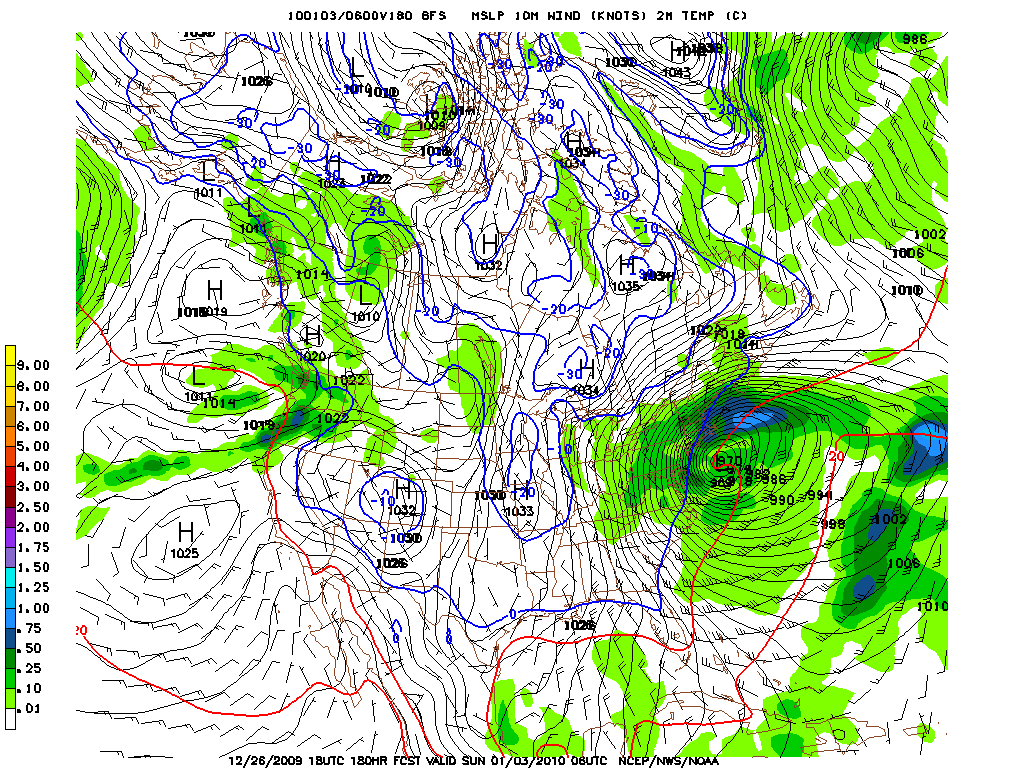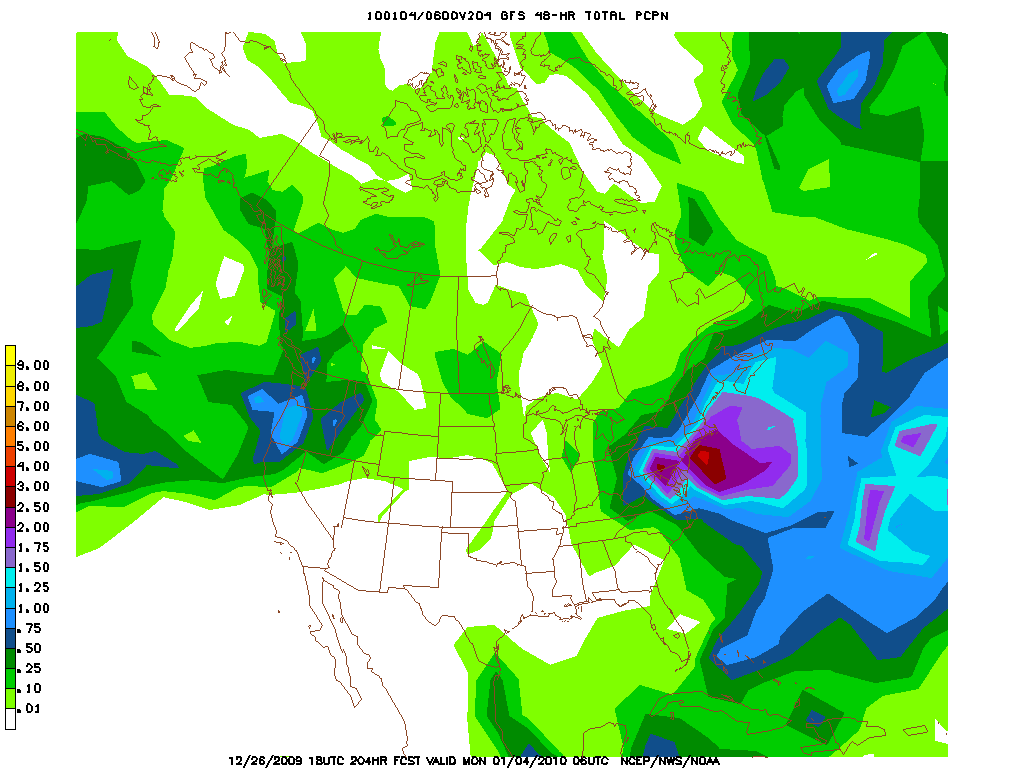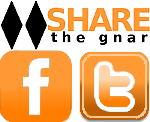 9 Comments
Please consider visiting our sponsors.
Leave a Reply