The weather has been tricky recently. Last week a strong low pressure system passed to our west drawing warm air and rain into New England, and ruining the Christmas weekend snow only a few days after it had fallen. As the low departed though, a moist northwest flow setup, and provided the needed ingredients for orographic or "upslope" snow (and incidentally, this TR) last Thursday and Friday. Then, just this past weekend, a "clipper-like system" approached from the northwest, and promised to bring snow in double digit amounts, only to flop at the last second, and instead deliver a rather "trying" three day wet-warmup. When high powered computer models fail to forecast a major low pressure system even remotely accurately within 24 hours, that's when you know it's a weird winter; that's when you know you need to go back to some of your ancient adages to guide you in your search for powder schuss. One of my favorites is:
Red peaks at morning, schussers start touring.
Bingo!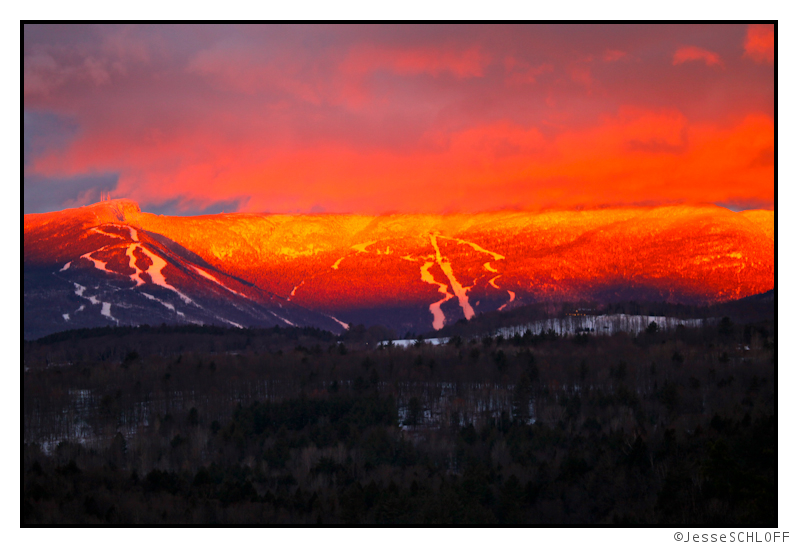 (Special thanks to friend of FIS, Jesse Schloff for the shot!)
OK, I know what you're thinking: "Greg, you just made that up by tweaking the more familiar, and actually ancient adage." Well you're right. You know what I didn't make up though? A great day of skiing, and that's what it's all about.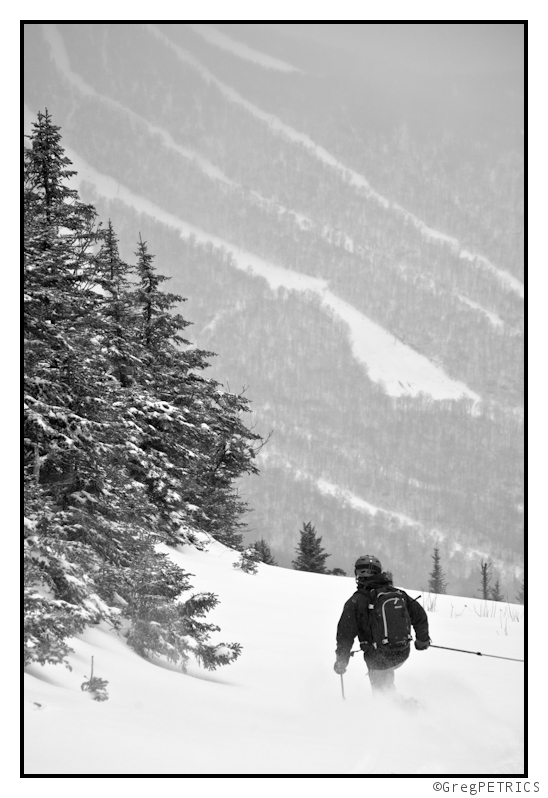 Lake effect snow (and amazingly, not much of it) is to thank for today.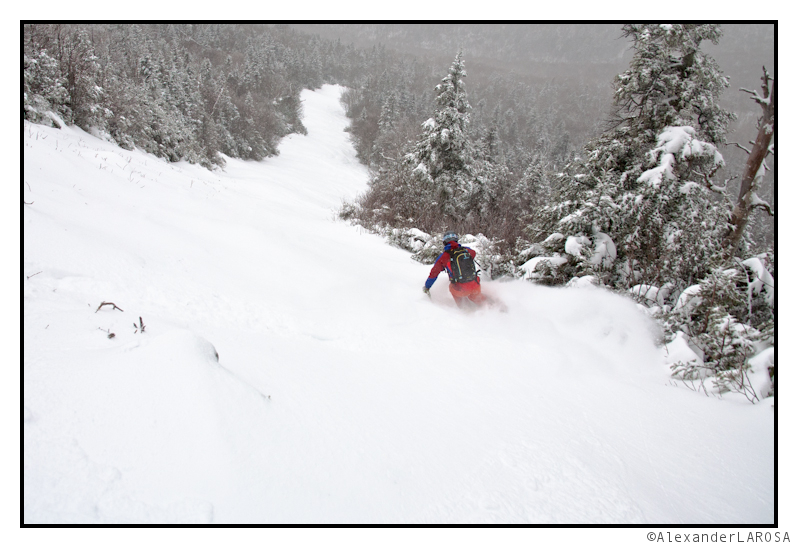 As we learned in VTah Part III, these bands of lake effect snow are tricky beasts to forecast; they can swing a hundred miles north or south in Vermont due to a change in a half degree in the wind angle over Lake Ontario. The models are almost certain to be wrong when they predict LES. That's why, if what you seek is The Pow, it's best to stick to the adages (or was that "edges," as in edges of the trails?)…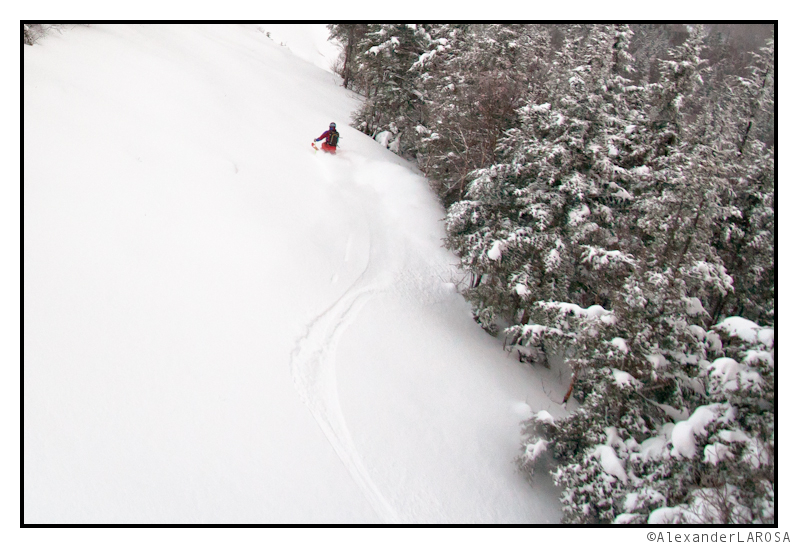 …and, of course, keep reading FIS! ;)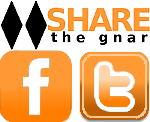 Tags:
East Coast
,
Lake Effect Snow
,
Vermont
2 Comments
Please consider visiting our sponsors.
Leave a Reply