March 10, 2011 12:18 am | Category:
Weather
Like the storm we just had? Well good because it's little brother may on the way.
THURS PM UPDATE:
Looks like we have some heavy snows falling at elevation right now! Come on ULLR! Likely 6-7 already above 3000 ft with more on the way over the next few hours.  Keep it up!!!
As I've always said- sometimes the weather does what it wants to do. Right now it wants to snow at elevation!
UPDATE:
Sadly I don't think this one is going to work out.
After a few (3-6) inches of snow overnight and thru thursday am, cold air will get scoured out.  As I discussed below, a second wave will develop along the draped cold front, somewhere down in PA.  It will however slide NW instead of N or NE.  This will rotate the system in such a way to bring warmth and rain on friday to the North Country.  Had it stayed less rotated it would have sucked cold air down into the hills and repeated the sun-mon pattern.  So tonight thru sat am looks wet.  How wet? Not sure.  Maybe .75 to 1.75 inches of rain are possible. Given the DEEP snowpack this will cause some serious flooding problems.  Be careful.
ORIGINAL POST:
As the week progresses a shockingly similar pattern to this weekend looks to develop. A primary storm will head into the Great lakes pushing a weak ridge out into the east coast. As the warm front from the primary low passes over entrenched cold air in NY and NE isentropic lift will lead to moderate snows beginning late wednesday night and then continuing on thru early friday am.
By that time, the cold will possibly get scoured out allowing rain to move in. I say possibly because some data shows upper elevations remaining supportive of mixed frozen precip. If it does get scoured out there would be a period of about 18 hours where a cold rain could fall.  At that time, a wave of low pressure will develop in Virginia- just like it did on sunday.
Clearly there are model discrepancies at this point about what happens next.  Some models track this low thru NY state proper and bring rain to much of the region.  Others track it right along the eastern edge of the Green spine bringing snows to NY and upper elevation VT.  Personally, I lean towards the latter.  I think for the low to track so sharply NW (from VA, thru PHL and then back into western NY) doesn't match with the pattern we've had so far this winter.  I think, looking at recent guidance and trends, that this low tracks towards the eastern side of VT.
I'll keep you updated!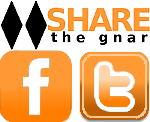 Tags:
Adirondacks
,
ADK
,
catskills forecast
,
East Coast
,
green mountains
,
lake placid forecast
,
lionelhutz
,
lionelhutz ski weather forecast
,
MRG forecast
,
ski forecast
,
skie weather forecast
,
stowe forecast
,
Vermont Ski Forecast
,
Vermont Ski Weather
,
vermont ski weather forecast
,
whiteface forecast
9 Comments
Please consider visiting our sponsors.
Leave a Reply