My last vision of Vermont was on a 50 deg rainy day 2 weeks ago as I boarded a plane heading for Denver. Suffice it to say that I was not sad to leave my beautiful home behind and get some western perspective, all while hopefully letting winter make a comeback with me on the road. (That always happens… every… single… time.)
My first stop was to attend the Snowsports Industry of America (SIA) tradeshow and demo event. It was an interesting and fun experience for sure. I saw some unique and new items that I will likely get to dissect with some more depth (and deep reviews) here in the coming months. But keep an eye open from some killer new products from Dynafit, La Sportiva, Fritschi/Black Diamond, K2, and Volkl.
One easily forgets that only a few months ago Colorado became one of the first states to legalize use of Marijuana. It seems like the snow sliding culture in the state has taken a shine to these new freedoms, and are now fully living the title of their state song. At least now they are in public. Just taking a stroll through the snowboard company tents at the Winter Park demo, oh my gawd!
After a few day stay in Crested Butte to visit some family and ski the resort terrain, I made it back down to the San Juans where I could finally do some personal choice skiing.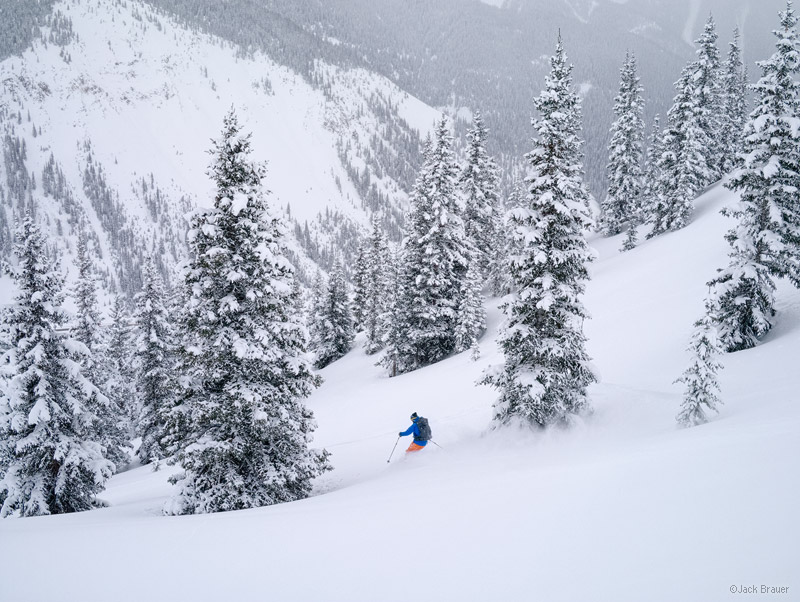 The snowpack in western CO is a good news/bad news proposition at the moment. Good news is that the skiing is the best it has been here all season. Three weeks ago there was pretty much nothing but 16″ of facets and surface hoar. Bad news is that two pretty large snowfalls have landed on top of that unsupportive base; a 4ft storm at the very end of January, and a 2ft refresher this past weekend as I pulled into town. In no uncertain terms the backcountry travel requires attentiveness, conservative decision making, and careful snowpack evaluation. But through perseverance and terrain knowledge we were able to find some stable, "type 1 fun" slopes to make the happy time schuss.
Joining with my buddy Dan, and local photographer Jack Brauer, we have been getting after it and making the most of the best conditions of the season in this range.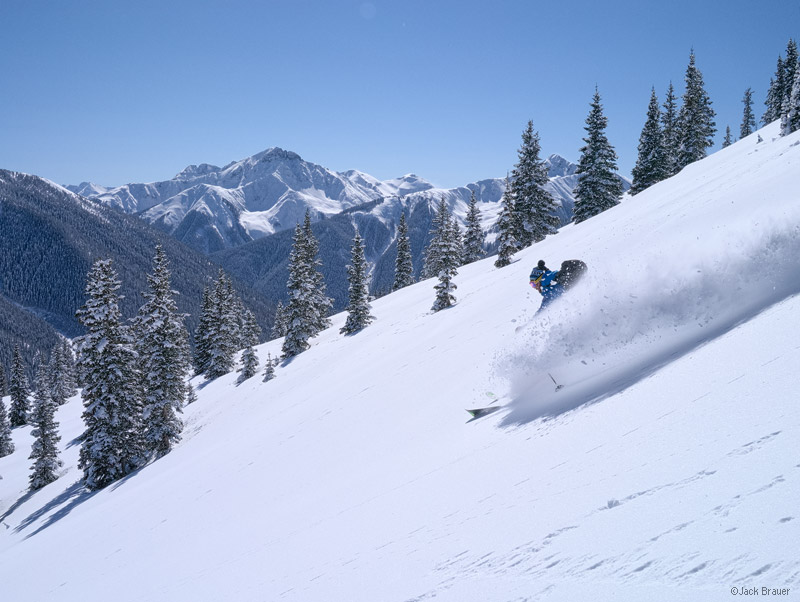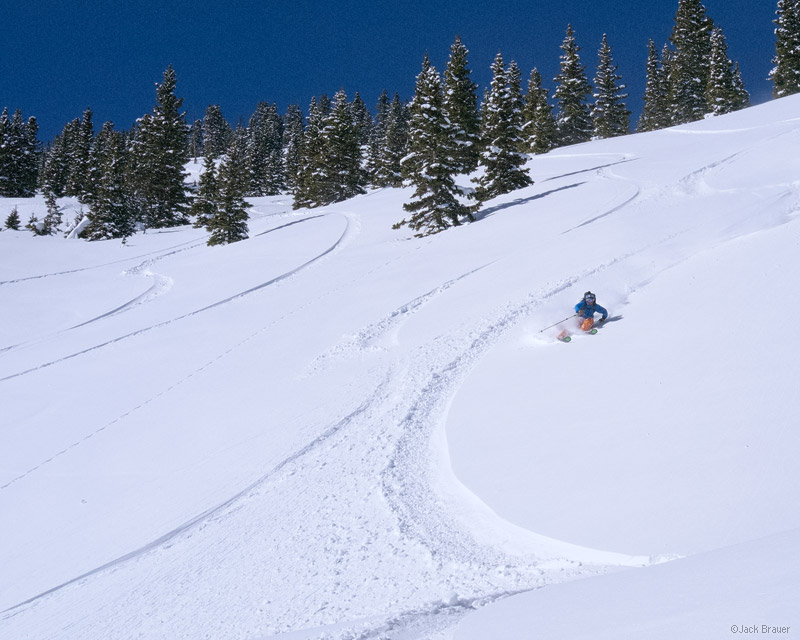 I got a few more days here in Colorado to get all the pow, then I will scoot on over to Salt Lake to hopefully catch up with the Utah FIS crew for some turns before making it back to VT, where I am sure it will be dumping snow for my return.
But for now the heavy snow has resumed falling and it is time to git sum!
See y'all soon!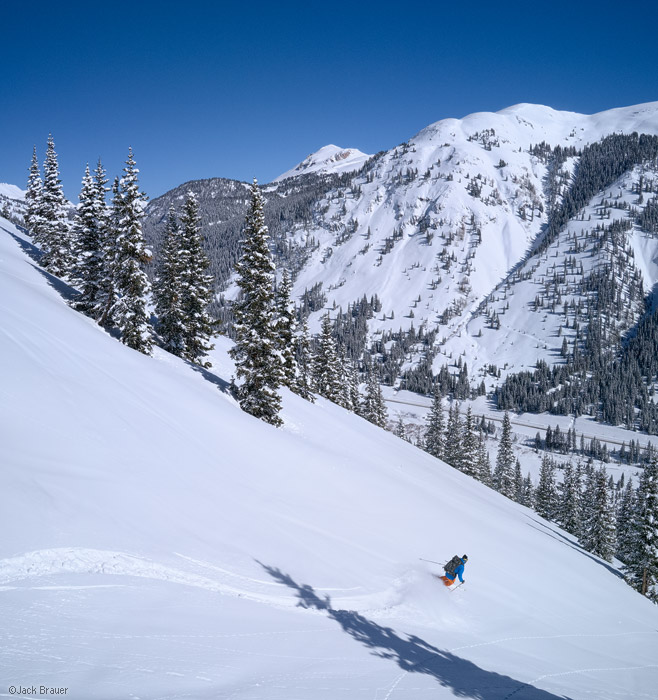 Take some time and check out Jack's blog. Moar great ski shots and even Dan sending a seldom climbed mixed route in the Ouray Ice Park. YEAHHHAH.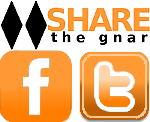 Tags:
Colorado
,
West Coast
3 Comments
Please consider visiting our sponsors.
Leave a Reply