November 3, 2010 2:05 pm | Category:
Weather
So when you write about the weather you get a lot of questions from everybody who knows you. Pretty much on a daily basis I get somebody asking me "what's it going to be like in ___insert random town___ when I go there in ___insert date three months away___." While it's cool that people think I know what I'm talking about, and I tend to think to myself "dude..I don't even have a handle on what it's doing two days from now." So I just say it is going to rain. Aside from watching them get all butt-hurt, I figure if I set them up for the worst (I don't care where you are going, unless you are Ben, rain pretty much sucks) and it is better then they at least come away happy. Why am I telling you this? No it's not because I want you to stop asking me what it's going to be like it Hucklebush, Montana during your Elk drive/Ski tour/green-off the grid adventure (it will rain). Rather its because if there was ever a time when the near term was more garbled, I can't remember it.
So lets start with what we know.
1. A large trough will be diving southeast out of the plains on Thursday. The surface front will be pushing out east of a large 500mb trough that digs deep into the Ohio River Valley by Friday AM.
2. At the same time, a piece of southern stream energy will be moving out of the Texas gulf coast and towards GA/FL at the same time.
3. Temps behind the surface front will be the coldest we've felt all year. 850mb temps will reach -10 c in places once the front clears and cold air advection has some time to work Friday and Saturday.
4. For this to wrap up right we'd like the northern stream and the southern stream to hook up somewhere off the carolina's and not further out to sea of the VA coast and we'd like to see the upper level trough take on a negative tilt westward at about the same time.
So with what we know…lets take a look at what's floating around as solutions:
The GFS:
I was all set to have a coherent discussion of the GFS solution through the 00z model today.   But I said…ehh lets wait for the 12z solution and so I went and wrote a brief.  Now I come back and pretty much have to throw my previous discussion in the trash.  Thanks GFS- when does the new version go live again? 
Anyway, the GFS most current solution is a typical storm track in these nina shoulder seasons.  The GFS drives the trough into the southern stream energy with weak cyclogenesis taking place between the two system late thursday.  The GFS drives the trough negative shortly thereafter, wrapping the surface low back towards the NW in pursuit of upper level divergence downstream of the surface trough.  By friday the mean surface low position according to this solution would be around Albany NY.   Off to the east, the southern stream and it's warm moist air conveyor belt would be divorced from the best dynamics of the low center.  However, it would still deliver a crushing blow of rain to much of S/E Mass, Rhode Island and Southern NH.
Further North temps in VT and NH would support rain but with tracks as predicted you tend not to get intense rainfalls and it does appar the development of a sharp dryslot could affect the total rainfall. 
The only area that gets a seemingly decent snowfall from this track would be Western NY state  as temps there look to remain marginally supportive of snow.   So really all in all the entire GFS solution amounts to a bunch of smoke and prob. not very much fire for the mountains. 
Even in death the system doesn't stay vertically stacked and stable enough, nor does it really spin much moist air back into the Greens on Saturday into Sunday.  At least as far as it looks now, RH values of the air mass aren't great and I wouldn't hang my hat on an up-slope event.
NAM:
The NAM model has consistently wanted to not wrap this system up.  It wanted to dig the trough into the Eastern US well after the passage of the southern energy.  Even now it never links the systems up very well nor does it allow for a negative tilt to the 500mb trough.  This severely limits the development of the surface low until it is well into New England.  It does however allow for a rather robust tongue of warm moist air to invade northward into the  southern tier of NY State, Mass,  So. VT and So. NH.  As per this solution these areas would see more rain than the GFS solution. 
On the flip side I see a little more up-slope snow potential with the NAM solution.  If we get the system to stay to the east, as predicted I could see the Northern Greens doing some business in the up-slope department from Saturday into Sunday but its too early to get a clear sense of the set up.
The Euro:
The euro has presented a middle of the road solution rather steadily since about two days ago.  The Euro drives the surface low up ahead of the digging trough on Friday.  It drives rain into the same general regions as the NAM but keeps a sharp contrast to the west with the cold air.  This would be great if these situations with sharp cutoffs didn't often feature a bunch of sinking air on the west side of the storm that destroys the precip.  So really when you look at the Euro you get a rain storm with only a bubble of snow out past the sinking air in western New York State and a dryslot through ski-ville.
Wrap-Up:
There isn't a clear picture right now.  Gun to head I say much ado about nothing. I don't think this is a huge rain maker and I don't think this is a huge snowmaker either. It's messy and the solutions really just are spread all over the board. It's not a cutter, it's not  a clipper, it's not a pure coastal its really just "weather" right now.  I'll keep watching but just know that right now, anybody who says they know what is going to happen is bs'ing you.  Forecast confidence cannot be high.
UPDATE
It's 3:30 and all day it's been a close call between snow and rain all along the green spine and High Peaks.  Right now it looks like some dynamic cooling of the atmosphere is taking place.  I'm not going to get excited right now but maybe all the models misread this system.  Looking the high res meso analysis sure confirms that it's possible given dynamic cooling that areas above 3000ft could see snow through the afternoon.  Right now by my numbers the Northern Greens might be getting the action with the High Peaks holding well at aroud 1100 meters. 
So stay tuned. It's tricky. It's close. Nobody had a clue. Whatever…I'm on top of it.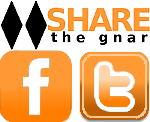 17 Comments
Please consider visiting our sponsors.
Leave a Reply