We went out and schussed Nemo for an hour or so this morning. What a treat!
We'll have more content later as we see what happens, but for now here's a quick POV from today. GIT SUM!
Snow totals so far:
WHITEFACE: 10″ AND COUNTING!!
Sugarbush: 2-5″
Jay: 1+"
Stowe: 4-6″
Killington: 2″
Magic: Dusting
But the real story is the snow foreacst for the rest of the storm (from Lionel):
Forecast totals.
10-18 ADK, 8-16 Stowe thru Middlebury ski bowl. 12-18 Mid thru Kmart, 12-20 south VT…..8-20 in the whites.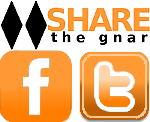 Tags:
Famous Internet Skiers WebiGNAR
,
Nemo
,
Powder Skiing
3 Comments
Please consider visiting our sponsors.
Leave a Reply