July 21, 2010 1:22 pm | Category:
Weather
Going to make this short and sweet: Be careful. A broad upper trough of cooler air is moving through the North Country today. Along with surface heating and relatively high dewpoints this will combine to set the table for some serious thunderstorms. Supercell development is very possible.
SPC (the storm prediction center and the best t-storm forecasters in the world) place the north country- ADKS and Greens in the "moderate risk" category for severe weather (hail,high winds and tornados). This is substantial for our area. With the production of what is likely a tornado in Malone, NY (right now unconfirmed but Tornado warning is in effect) the atmosphere is showing it's teeth. More is highly posssible and we have to take the NWS risk seriously.
Watch the radar and stay safe.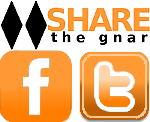 Tags:
Quick Weather Update
,
Thunder Storms
,
Weather Flash
2 Comments
Please consider visiting our sponsors.
Leave a Reply