June 23, 2010 3:03 pm | Category:
Weather
Really. In the last few hours the USGS has confirmed that a 5.5 mag. quake struck southern Quebec. Little damage is reported. To give you a sense of where the epicenter is look here.
Reports of shaking have filtered in from the ADK and parts of the Greens.
Seismic activity isn't uncommon in these areas. The Goodnow quake is a well studied quake and caused a large (yet to be skied by the FIS crew) slide on the N-NW facing slope of Nye mountain. More recently in 2002, a similar magnitude quake struck just outside Plattsburgh.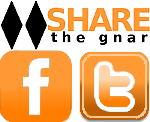 4 Comments
Please consider visiting our sponsors.
Leave a Reply