November 26, 2009 2:31 pm | Category:
Weather
Low pressure developing today off the mid-Atlantic coast will ride up the Eastern Seaboard tonight and tomorrow, rapidly strengthening as it does so. This low will undergo cyclongenesis (maybe even bombogenesis) as tracks north past Cape Cod and Boston tomorrow, eventually tracking into Maine tomorrow afternoon. This low will spread heavy rain and very high elevation snow over New England tomorrow morning into tomorrow afternoon before cold air works in and starts to lower the snow levels. By tomorrow afternoon/night as strong northwest winds pick up in response to the deepening surface low, precipitation will become focused over the upslope regions of the northern Adirondacks, central and northern Greens, and northern Whites. Friday Night and Saturday should produce very significant snow over these upslope favored areas where accumulations could be measured in feet by Saturday Night.

During the first half of this storm (late tonight into Friday afternoon) when the most widespread precipitation will occur, snow levels will remain very high at 3,000ft+ in Vermont and New Hampshire. Back across the Adirondacks, snow levels will be lower but there won't be much precipitation as the best forcing passes east of NY closer to the coastal low. By Friday afternoon and evening though the surface low gets captured by the upper level trough and actually tracks back northwestward through ME. As this low backs westward a bit in ME on Friday evening/night, it will throw Atlantic moisture back into the northern Adirondacks, central and northern Greens, and northwestern Whites. This moisture transport coupled with lowering snow levels and strong NW winds will set the stage for what appears to be a potentially memorable upslope snow event.
I'm going to start out by saying resorts favored in a North Country upslope snow event include Whiteface in the Adirondacks; Jay Peak, Smugglers Notch, Stowe, Bolton, MRG, and Sugarbush in Green Mountains; and Cannon, Bretton Woods, and Wildcat in the White Mountains. These mountains are at the highest risk of receiving significant snowfall out of this phase of the storm and are the areas I am focusing on primarily for this forecast. There could certainly be some light to moderate accumulations south of these resorts (generally 6" or less) but it will be negligible compared to what could transpire across the northern mountains.
From 00z SAT (7pm Friday EST) to after 18z (1PM EST) SAT these areas are absolutely ravaged by H85 (~4,500-5,000ft) winds of 40-60kts out of the NW. This is 60mph gusts on the ridge-tops at 4,000ft for one thing but in terms of upslope snow this strong NW wind is very important. For a little education on upslope snow, here are the main criteria I look for. These criteria are based on CSTAR research on upslope snow events in the northern Adirondacks and central/northern Greens:
1) Moist profile of RH>90% from near the surface to 850mb (near or just above ridge-top height).
2) NW wind flow at H85 of >25kts with signficant cross-barrier component (wind direction of 270-320 degrees)
3) For a big event, the duration of NW flow into the upslope region needs to be >12hrs.
For this event we exceed all three of those criteria… the moist cyclonic flow around the vertically stacked low pressure system keeps us moist in the low levels, NW winds at H85 rip at 40-55kts (in my experience, the big events occur with winds higher than 40kts at H85), and the duration of these winds/moisture combo appear to last for up to 18 or more hours. Looking at the BTV soundings for 12z/7am Saturday shows sufficient low level moisture and the wind fields could not look any better. It's a textbook NW cyclonic flow and due to the vertical stacking of the surface low, mid level low, and upper level low, winds at all levels of the atmosphere are uniform, and strong out of the NW.
The only negative to consider here is snow growth. For really big upslope we want to see the favorable -12C to -18C temps in the H85-H7 region where the best lift generally occurs. Temps in this layer are progged to be less than stellar which is a concern for efficient snowflake production. I have no doubt that the upslope process of forced ascent of the parcel will be very efficient in producing significant precipitation but snow ratios should stay close to 10-12:1. Based on the temperature between the H85 and H7 levels, I fear flake type could be a lot of needles so it could be denser than normal upslope. Still, with the local WRF 4km-grid model (run out of the NWS WFO BTV) showing generally 1-2" of QPF across the central and northern Green Mountain spine, northern slopes of the Adirondacks, and northwestern Whites, this should be a significant upper elevation snowstorm.
Upslope snow is fairly elevation dependent to begin with, as the heaviest precipitation occurs over the immediate peaks, but temperatures will be marginal below 2,000ft so this could be more elevation dependent than normal. As far as Storm Totals go, here is what I am thinking for this long-duration event starting Friday 7am and ending Saturday 10pm. I'll admit I am not as familiar with upslope snow events in the White Mountains but do believe that the northern slope of the Presidential Range from Gorham to Franconia Notch will make out quite nicely from this event. I'm forecasting them to receive a little less than their Green Mountain neighbors but they should still get a sizable snowfall. The lower end of these ranges might be closer to reality but I know how efficient these upslope events can be (and all signs point to a big event) so I feel comfortable forecasting a high upper value.
Northern Adirondacks including Whiteface… 6-12"
Northern Greens including Jay Peak, Smuggs, Stowe, Bolton… 12-24" above 2,000ft…4-12" from 1,000ft-2,000ft.
North-Central Greens including Mad River Glen and Sugarbush… 10-18" above 2,000ft… 4-10" from 1,000ft-2,000ft.
Central Greens including Killington…6-12" above 2,000ft, 2-6" from 1,000-2,000ft.
Southern Green Mountains including everyone between Okemo and Mt Snow…2-5" above 2,000ft, trace-2" below that.
Northern Whites including Cannon, Bretton Woods, and Wildcat…8-16" above 2,000ft and 4-8" from 1,000-2,000ft.
Central and southern Whites including Attitash, Waterville Valley, and Loon…4-8" above 2,000ft, 1-4" between 1,000-2,000ft.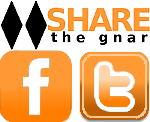 23 Comments
Please consider visiting our sponsors.
Leave a Reply