Just a quick report from today. Nothing really all that exciting… we just went out and did a little recon for one of our favorite cliff bands, and were glad to discover that it's ready to go next snow fall–so stay tuned. The real reason I feel the reason to post however was the visibility: about as close to zero as I've ever seen it (or "not seen it," as it were). No offense to the blind, but I might as well have been using the Braille system to ski today; I couldn't see anything.
Christian knows the cliff band is out here somewhere… now if only we could see more than 2 meters maybe we could find it.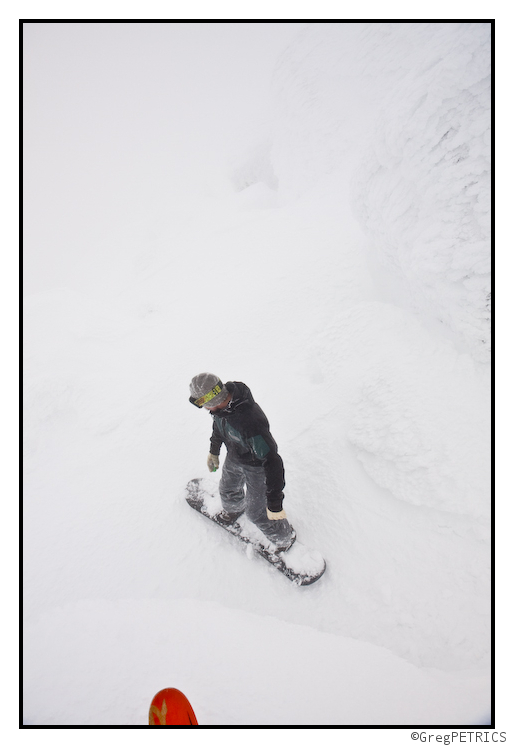 Christian entering the "other whiteroom."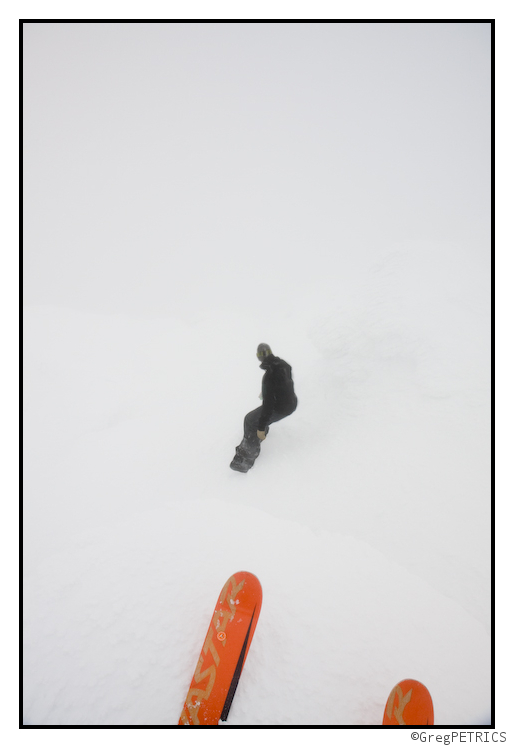 Just before he disappeared.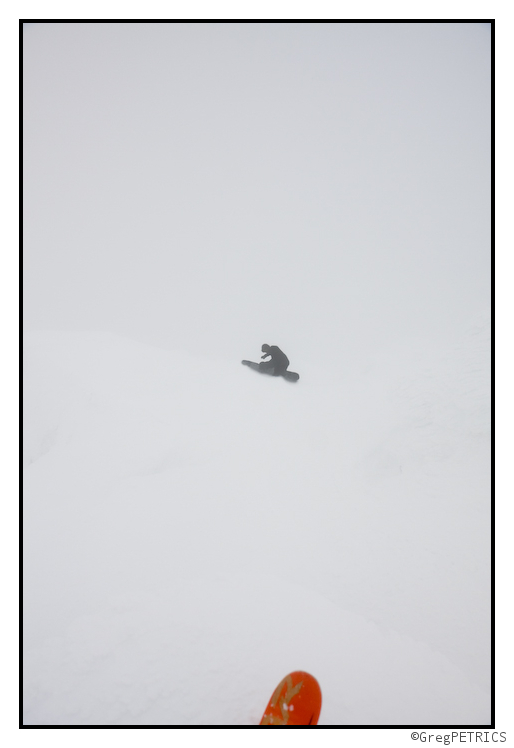 Just goes to show you kids: don't head into the backcountry if you aren't prepared and don't know where you're going. Plenty of incident reports from Stowe Mountain Rescue recently of people dropping off the wrong side.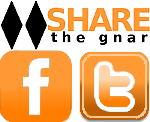 Tags:
Alpine Terrain Vermont
,
East Coast
,
Fog Skiing
,
Lost in the fog
,
Skiing in the fog
,
Vermont
Please consider visiting our sponsors.
Leave a Reply