January 8, 2011 1:39 pm | Category:
Weather
Quick update here:
Currently the Greens, ADK and to a lesser extent NH are under the influence of an upper level low slowly spinning and exiting towards the northeast. Over the next 36 hours this upper trough will correspond to an unstable airmass with nw winds.  This will create snow showers across the higher terrain. Upslope dynamics will enhance snowfall along the spine and northern ADK.  Snowfall along the spine will be roughly 4-6 inches by Sunday night.
UPDATE: Looking at the time/height series downstream at BTV I think it's appropriate to up totals in/around the Northern Green Spine.  There should be a period tonight between 7 and midnight of rather enhanced snowfall.  Low level lift spikes in the prime snow-growth region in this time frame.  I'd think now a few areas along NW facing slopes and some "spill over" locations will be in the 7-9 range.  Still not mega – base builder snow but every little bit helps.
Turning to next week the potential for a significant costal storm has grown with several consistent model solutions in a row.  Essentially, as I wrote a few days ago, western energy ejecting out through the GOM and onto  the NC coast will deepen and slide up the coast a bit.  As of now I don't really see great steering dynamics to pull the storm north enough to really hammer the Greens, ADK and Northern NH.  At best right now my best guess would be a repeat of 12/26-27.  I'll keep you posted.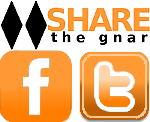 Tags:
Eastern Bureau
,
lionelhutz ski forecast
,
lionelhutz ski weather
,
Ski Weather
,
Vermont Ski Forecast
,
Vermont Upslope Snow
6 Comments
Please consider visiting our sponsors.
Leave a Reply