February 10, 2010 3:11 pm | Category:
Weather
Two systems are set to affect "Ski Country" and should bring a few more rounds of light to moderate snowfall to the area from Sunday to thursday. Click more to find out what's the story (and see our new toy!)

2/10/10 Update
Well it's puking again in Philly and with a heavy deformation band rolling in upping snowfall rates close to two inches an hour it's not shutting off anytime soon. This is by far the most insane winter I've ever seen here. UNREAL. SIMPLY UNREAL.
Anywho…looks like the Berks have had a few pretty heavy bands roll through and the catskills saw a good thump on the front end. However as the coastal deepens (and boy is it ever) the N/W winds are really shutting down the snow up in the catskills.
All in all…prob. the best snow is in the PA resorts…at least two feet in the southern Poconos is def. possible. (21 already in Reading – what a dump btw).
2/9/10 3PM Update
Latest guidance is split right now on the catskills and So. VT.
One Short Range Hi Res Model really hits the Catskills and the Berks hard giving each area 8-12 inches of snow.
The other short range Hi Res Model gives the regions a 3-8 inch snowfall.
Much of this depends on the track of the primary low. The higher figures are newer solutions and the most consistent models so far have stuck to light to moderate snow for these areas with the Berks getting consistently the most snow.
What do I say:
Two things
1. Snow for these areas is going to be a nowcast thing. Sorry but that's just the way it is.
2. Don't worry. Tomorrow's a shitty day to ski anyway. High winds will hammer these areas as the deep sufrace low moves east.
3. Best bets (in order): Berks, Catskills, So. Vt.
4. Gun to head…Climo says less snow. Just the year we have. Would love to be wrong and see this buck the prevailing pattern.
2/9/10 Update
Bowling ball storm stays south. 3-5 max for catskills and maybe so. vt.
The beat goes on.
LATEST UPDATE:
Looks like we're def. on track for a very sweet upslope snow event over the next 48 hours.
Looking at the hires models it appears clear that west/northwest facing slopes of the greens…from MRV north will see substantial snowfall. Previously I wrote that 6-8 inches was certainly possible but to be blunt, a few 10-14 pockets will exist by the time we get into Tuesday afternoon.
So..yea…go get some.
Update on the next system…still unclear what the primary and secondary low track will be.
Stay tuned.
TO SEE IT BIGGER: Click on the icon that looks like "picture-in-picture" icon. It's right next to the "Slide x of x" icon.
Please also tell me what you think of the product. We're experimenting here. Some thoughts include adding audio and music.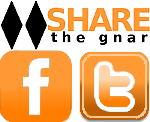 11 Comments
Please consider visiting our sponsors.
Leave a Reply