September 18, 2009 10:35 am | Category:
Skiing
It's in the forecast for the Katahdin!

Go check out the weather around the East's mountains, and read about it from our bloggers Scott and A.J. in the freshly redesigned weather section! Click on the link to see a NH/ME forecast, and click on the link for the Katahdin to keep track of what's going on up there.
And if you see something amiss with the weather page, or if there is something you would like to see added, drop us a line.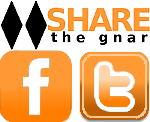 Please consider visiting our sponsors.
Leave a Reply