Snow packs are beginning to build across the northeast. As we all begin to poke around the backcountry, please remember to be avalanche smart this winter. While a glisse line may look glorious, please educate yourself about avalanches, and use that information to help make decisions about whether a slope falls within your acceptable risk. Today we made plans to ski one of the Mount Washington's finest gems; a northeast facing high elevation (~5000ft at top) couloir with plenty of twists turns and rocks to break your bones. After a few thousand feet of climbing, we were greeted with what on the surface appeared to be glorious powder snow. Upon closer inspection however we found an alarming number of weak layers. At 70 cm we found an ice lens acting so perfectly as a bed surface the snow column failed upon cutting. No pressure whatsoever was required. In other pits we found 3 layers, each failing with a swing from the elbow, about equally spaced from 20 to 60cm deep. These layers appeared to be rime ice layers presumably formed between loading events. THESE DETAILS ARE NOT MEANT TO BE AN AVALANCHE FORECAST/REPORT. Please only interpret them as a friendly prompt to get serious about snow safety this winter. For more details that you can (and should) use to base your trip planning on please check the Mount Washington Avalanche Center.
Anyway, despite a low rating (albeit with words of caution about the upper reaches of loaded areas), we passed on this particular couloir, and headed on to our (safer) Plan B… more on that tomorrow (look for a full TR–for now check out one picture)
Here's Noah excavating the column that failed.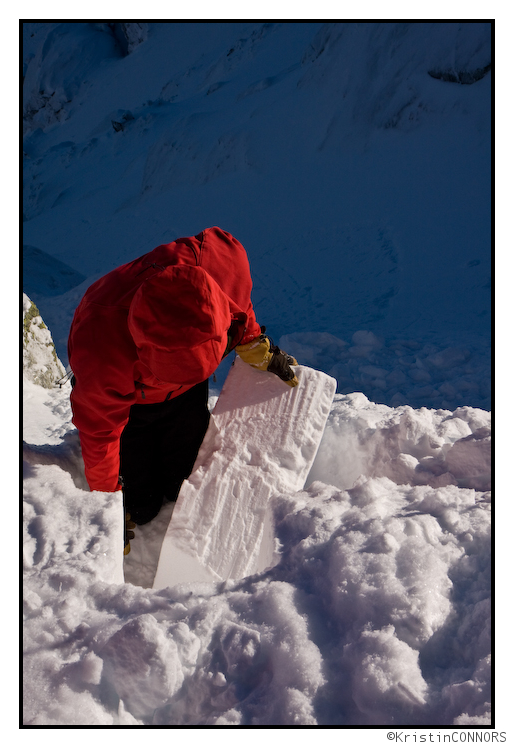 Here's three links to absolutely essential avalanche information/resources.
If you need to pick up avalanche gear, we recommend Backcountry.com as a supplier. For a review of an avalanche course taken by our own Ben Peters, click here (FIS link). Stay safe, and have fun out there!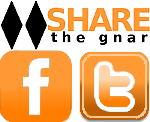 Tags:
Avalanche
,
early season big mountain skiing
,
early season east coast skiing
,
East Coast
,
East Coast Big Mountain Skiing
3 Comments
Please consider visiting our sponsors.
Leave a Reply