The
Skiing Photos AMalgamated
Series (SPAM) is
FIS
' way of stoking your fire for winter! Every-so-often we will be releasing a photo-amalgam, and offering the work as a FREE download to jazz up your desktop background. GIT SUM!
Time to start moving away from artsy-shmartzy summer camera swimming stuff, and get the boat directed toward winter. To this end, today we start the FIS SPAM (Single Photos AMalgamated) Series. To start off the series, we are revisiting Greg's trip to visit Porter in Utah in early January 2010. The shots that went into this amalgam were taken from near the summit of Flagstaff Peak after a busy day of skiing Days Fork. We started at around 8am from near the base of Alta, and headed up and over Flagstaff to the backside. After schussing powder all day (and not bringing nearly enough water), we made our way back to the summit of Flagstaff to return home. As we crested the ridge we were surprised to see an undercast creeping up Little Cottonwood Canyon. Most of Mt. Superior had already been engulfed, and although the weather posed no serious thread, we made haste of our transition from tour to ski in order to grab some shots of skiing into the beautiful weather phenomenon. Porter made short work of "getting the shot."



If you like the shot, feel free to download a higher resolution copy for your desktop below:
For now, we're just releasing the two resolutions that are most common amongst our readers, but if you ask extra nice in the comments below, we can start whipping up other resolutions made to order. Enjoy!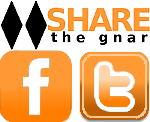 Tags:
Backcountry Skiing
,
FIS SPAM
,
Little Cottonwood Canyon
,
Multi Shot Skiing
,
Photo Amalgam
,
Photo Mosaic
,
photo stitch
,
photo stitch ski
,
Photos of Mount Superior Utah
,
Powder Skiing
,
Powder Skiing Wasatch Backcountry
,
ski photo stitch
,
Ski Touring
,
Skiing
,
skiing photo mosaics
,
Utah
,
West Coast
4 Comments
Please consider visiting our sponsors.
Leave a Reply