The
Skiing Photos AMalgamated
Series (SPAM) is
FIS
' way of stoking your fire for winter! Every-so-often we will be releasing a photo-amalgam, and offering the work as a FREE download to jazz up your desktop background. GIT SUM!
As an addendum to The (Other) WROD TR, we've got a SPAM entry from that trip. Right now it seems like we'll probably be releasing SPAMs after full TRs right on through the winter… so in other words the SPAM Series won't end come ski season as we've been saying. This solves a lot of problems for us since we always like sharing the Skiing Photos AMalgamated, but they take time to produce but the inherent delay goes against our dedication to getting TRs up in a timely fashion. As you know, one of our main goals here is to assist you (along with our weather department) in getting the information you need to find the snow you want. Anyway, without further adieu here's Christian who is turning out to have quite a head for figuring how to ride for me when I take these shots… downloads are below the picture.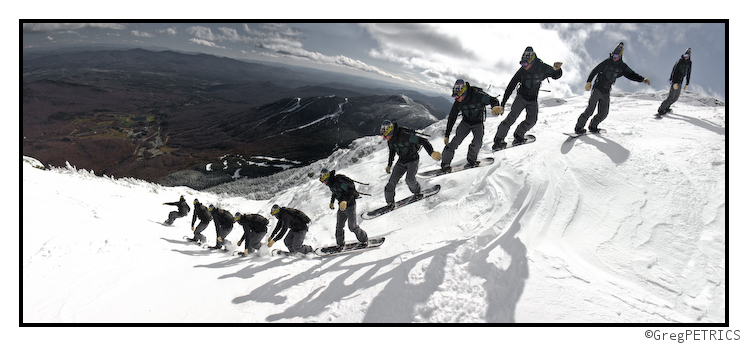 As a special added bonus here's a pretty fun photo our friend Lenny Christopher just by happen-chance managed to grab of us mid schuss. Thanks Lenny! Too bad all the snow is now currently melted though :(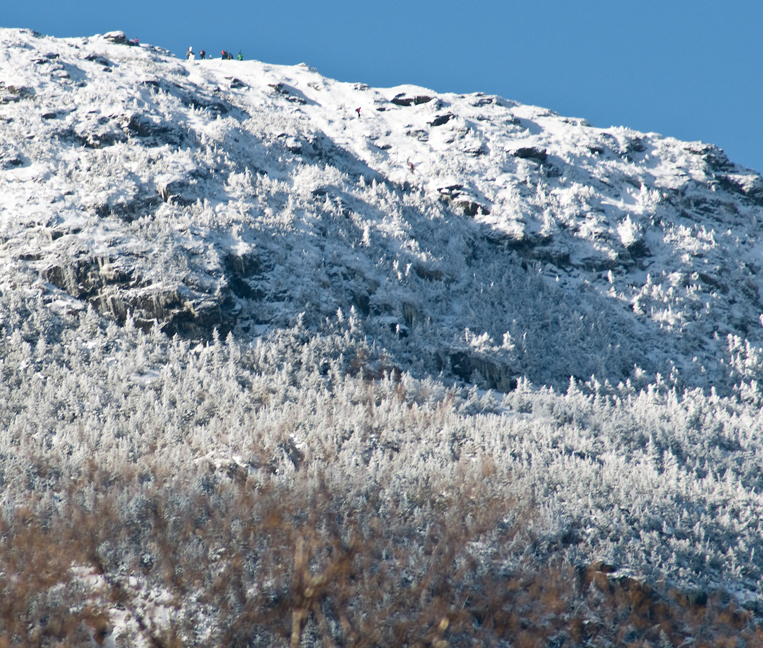 Anyway, like this week's SPAM shot? Here's a few things you can do:
A.) SHARE IT ON FACEBOOK! We appreciate it.
B.) Get this week's shot onto your desktop background and get a load of FIS SPAM every time you sit down to try and work. Just grab a high-resolution copy from the link below.
C.) Finally, if you REALLY like the shot, we've got mega-wide posters of these for sale for $40 shipped. They are printed at a local printer on demand in Montpelier, VT. That's why they're a bit expensive. Click here to get a sense of how much resolution and detail our posters have. Contact us if you're interested and we'll set up the order. In any case thanks for checking out FIS, and PRAY FOR SNOW!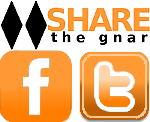 Tags:
Action Mosaic
,
Action Photo Mosaic
,
early season east coast skiing
,
East Coast
,
East Coast Backcountry Skiing
,
East Coast Big Mountain Skiing
,
October skiing
,
October Snow Vermont
,
Single Pictures Amalgamated
,
SPAM
,
Vermont
,
White Ribbon of Death
,
WROD
6 Comments
Please consider visiting our sponsors.
Leave a Reply