As I've discussed on Facebook (for whatever that is worth) a major storm is set to impact the western half of the United States.
As I type this a large, cold pacific storm is marching into the West. This storm will bring robust snows to the intermountain west, and warmth to the east coast.
Here is the current situation: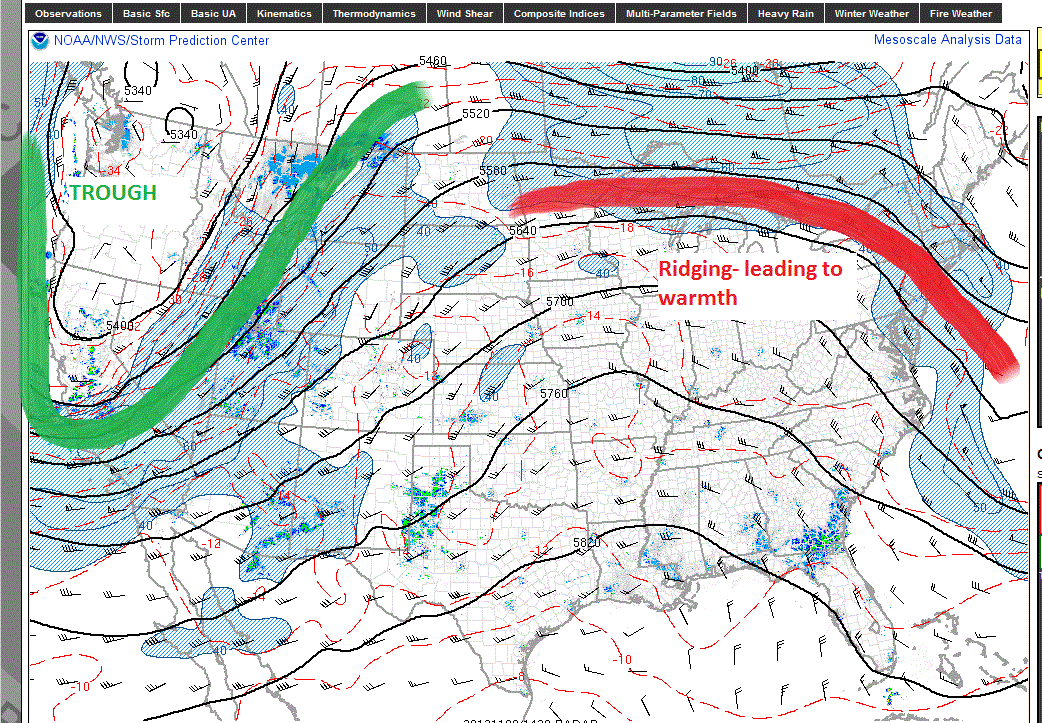 Models have been consistent with this storm for at least the last week, and there is no reason to think it will not unfold as modeled. Oh? How is it modeled? Great question. Gif Time!!! (I love these damn things).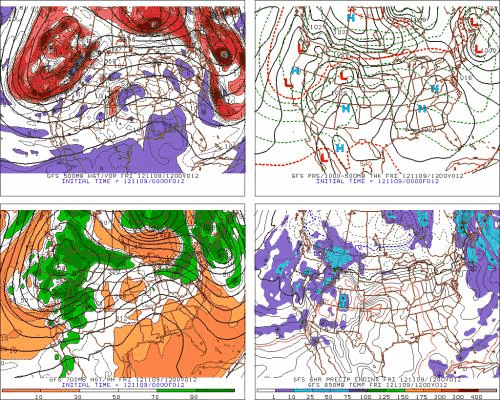 Just ahead of the cold front, strong prefontal winds are sparking convective snows across Southern Colorado and the Wasatch. As the front crashes through temps will plummet and snow will pick up. Looking at the time/height series from yesterday's nam we see strong upward motion as the front passes through supporting the notion of heavy snows later this afternoon in the Wasatch.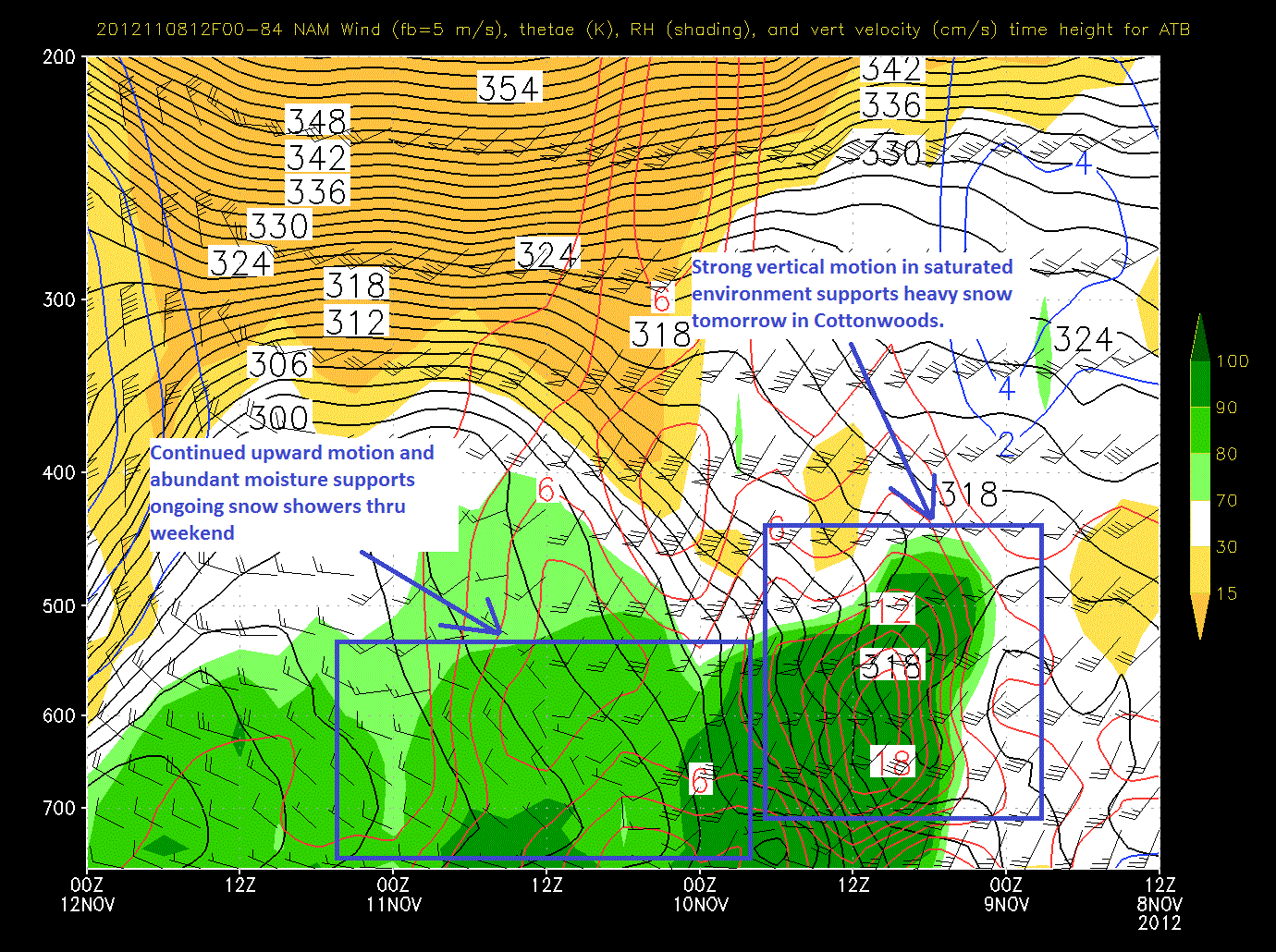 Note, in the picture above I've highlighted an area of sustained upward motion through a reasonably saturated airmass over the 36 hours from late friday thru Sunday. If we look at the wind barbs at the time we see a good westerly flow of air. Combined with temps of minus 5/6C at 8000ft this supports the conclusion that steady orographic snow showers will persist across the highest terrain of the Wasatch thru sunday.
When we look at totals for this event, we're seeing modeled snowfall totals in the 1-3 foot range depending on aspect, elevation and orographic dynamics. More detail needed? I'm thinking something in the mid 20s at the Collins mid-mtn stake when this wraps up sunday afternoon. Numbers overall should range in the 12-24 range with favored sports and aspects hitting that 30ish range.
Now, out east, this big western trough will support the development of a ridge. I marked that in red above. After a warm front passed overhead in the next 18hours, temps will rise sharply. Highs this weekend and early next week will be in the high 50s for the mountains, peaking on monday as the ridge spikes. We'll see temps settle back down as a cold front passes mid week.
How's that sound? What did I miss? What did I get wrong?
We'll find out.
Piste!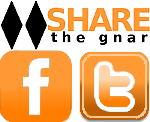 Tags:
lionel hutz forecast
,
Lionel Hutz Weather
,
lionelhutz ski weather
,
Little Cottonwood Canyon
,
Powder Skiing
,
ski forecast
,
Ski Weather
,
Utah
,
Vermont Upslope Snow
,
Weather
,
West Coast
3 Comments
Please consider visiting our sponsors.
Leave a Reply