545am. Currently 34 degrees F and windy. Heavy wet snow. 4″ of glop in parking lot. Nasty weather. Hoping for drier conditions up high. Will post.
159pm. Just got back from 3 glorious runs up at Stowe. At 1600ft snow was wet and thin. By 2200ft snow was dry and deep. Although not powder (the winds did too much work last night to leave cold smoke) the snow was dry and chalky windbuff. Look for places drifted in for best results. Rinse lather repeat. Pics in a few minutes.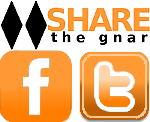 2 Comments
Please consider visiting our sponsors.
Leave a Reply