First off let me apologize for the delay in getting this up. I was out hiking. Duh it's hike week!. Nawww…I'm just playing. I work in a really large tower and they don't unlock the doors in time for me to get outside. But enough about me. Lets talk weather. Of course since it's HIKE WEEK I talked to the weather gods and we worked out a deal. I had to do some things I'm not proud of (and frankly had to google to even figure out what they were talking about) and are most likely illegal in Georgia and Tennessee, but in the end I worked us a great weekend to take a hike!
As we speak, a cold front is pushing east on to the coast. Behind this system a step down towards cool weather will take place as a large 500mb trough digs into the Northeast. Friday will begin with cloudy-ish skies. GFS MOS and NAM MOS guidance both indicate broken and/or overcast skies across much of the north country and catskills for most of the day friday. Though as the day wears on into the later afternoon the amount of sun will increase. Oddly this will also spike the chance for a shower. But whatevs that's how the weather works.
While the moisture looks limited on friday, given the digging trough, the vorticity in the atmosphere and sun strength destabilizing the lower atmosphere a light shower in the mountains can't be ruled out.
The real magic however should be over friday night. As the a surface high settles in under the 500mb trough skies should clear out and cool temps will reign. Now when you wake up there is a good chance there will be some lower clouds hanging around. This is common this time of year. Don't fret. They should lift and clear by the afternoon. However, with some strong sun still messin with us increasing thermals small fair weather puffy clouds should pop over the high peaks and Greens. Though with LCL's around 1500M-1800M I'm not too worried about clouds closing off the summits.
Other than that, Saturday looks like a great day. Temps will be late summer like and afternoon highs will fall in the upper 60's to lower 70s. A few 80s will show up in the Catskills and Southern Vermont.
Overnight Saturday, as the thermals die and the clouds clear the temps should drop. There is discrepancy in the models regarding how far they will bottom out but I'd put a pretty penny on Mt. Van Ho putting up a low 30 spot. Die bugs die.
Sunday will be much the same as Saturday with temps just a nose above Saturday and with a few more fair weather clouds in the afternoon. So really have fun.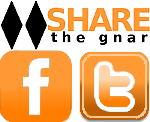 Tags:
Hiking
,
lionelhutz
,
Weather
4 Comments
Please consider visiting our sponsors.
Leave a Reply