June 5, 2010 3:51 pm | Category:
Weather
Just a heads up…looks like some severe storms are possible across the North Country this afternoon. With a dramatic increase in the instability numbers as we have gone throughout the day the chances have risen greatly that strong to severe thunderstorms will develop in the eastern half of NY, vermont and parts of NH. As a surface trough moves into the area, some of these storms will even have the potential to develop rotation and maybe spawn a small Tornado. Seriously. At the very least some will come with strong gusty winds, hail and large cloud to ground lightning. Now I'm not saying the area is going to get leveled with a 1996 Derecho but the chance for a dangerous T-Storm to develop has jumped drastically in the last 18 hours and you all need to know.
So watch the radar and stay smart.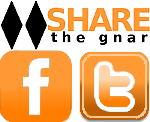 One Comments
Please consider visiting our sponsors.
Leave a Reply