Like a lot of the US, Vermont had some pretty crazy weather this past week, major flash floods caused a lot of damage across the state. Here in downtown Burlington my street flooded as well, but fortunately didn't cause any damage. In fact, it brought our whole neighborhood out to celebrate and play in a really awesome way.
While standing on my porch watching the street fill up, my neighbors, several of whom happen to be members of the UVM FST mentioned how cool it would be to skim-surf down the street.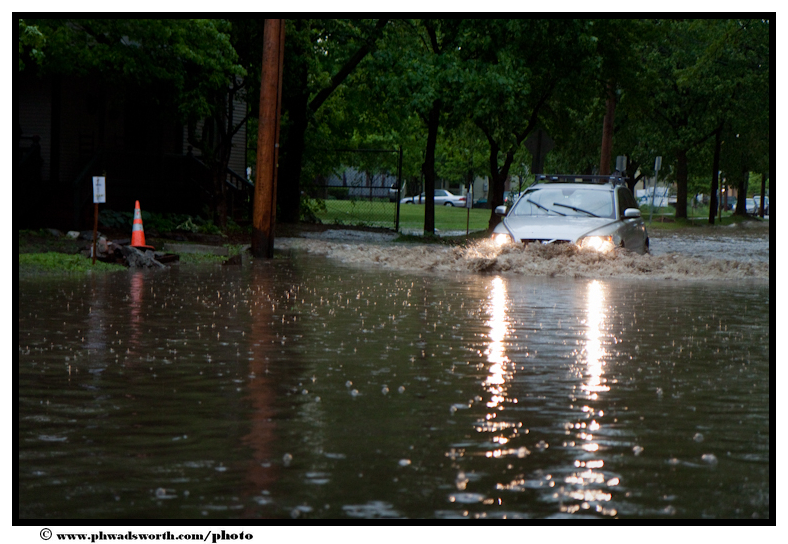 "Alright" I said, "Do it. I'll get my camera."
And with that, it was on like Donkey Kong.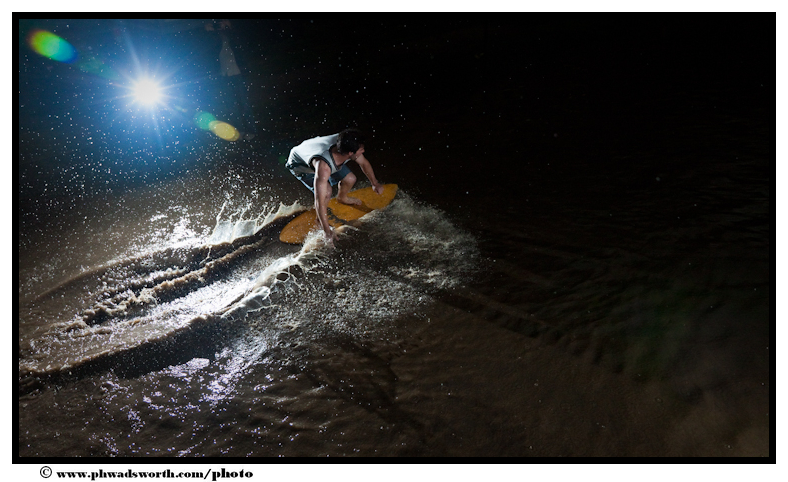 We got a pretty good crowd going, cheering and splashing around.

I was using two strobes to light the surfers as they came through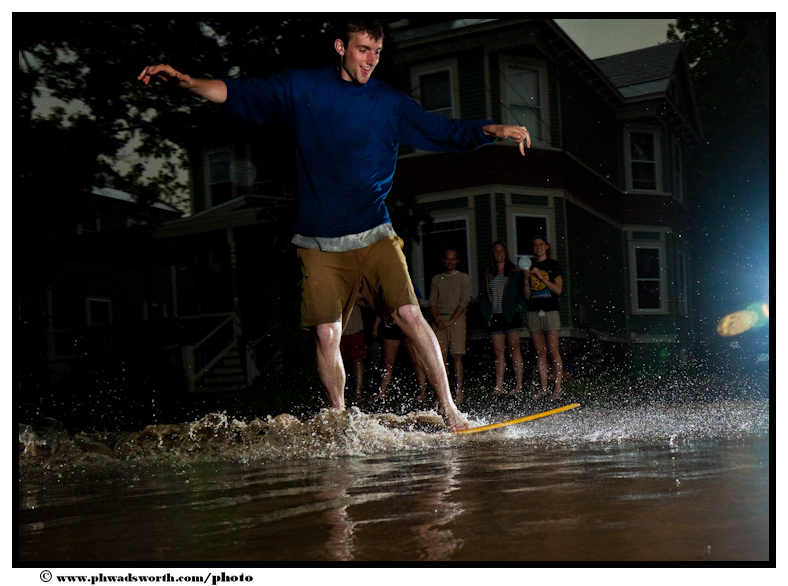 The strobes can make some nice effects, even make it look like night, when the sun is still out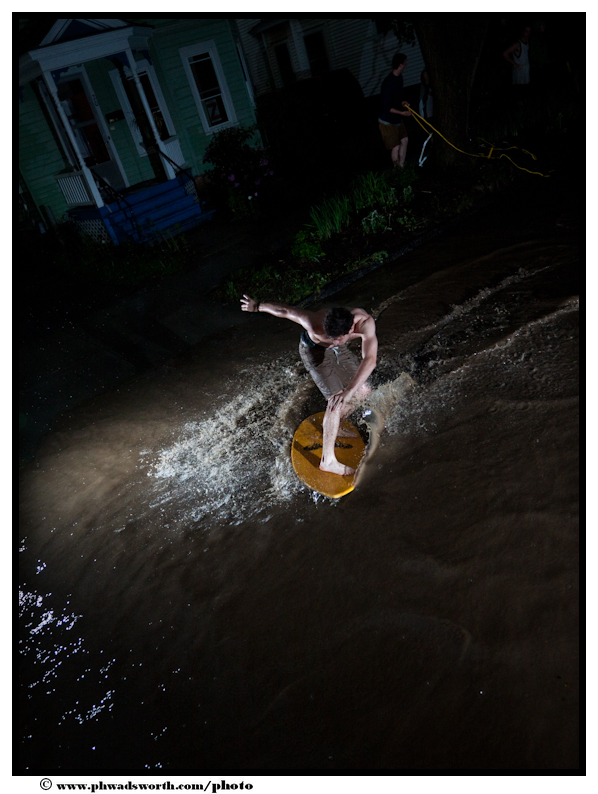 or you can dial it back a bit and let the sky in just a little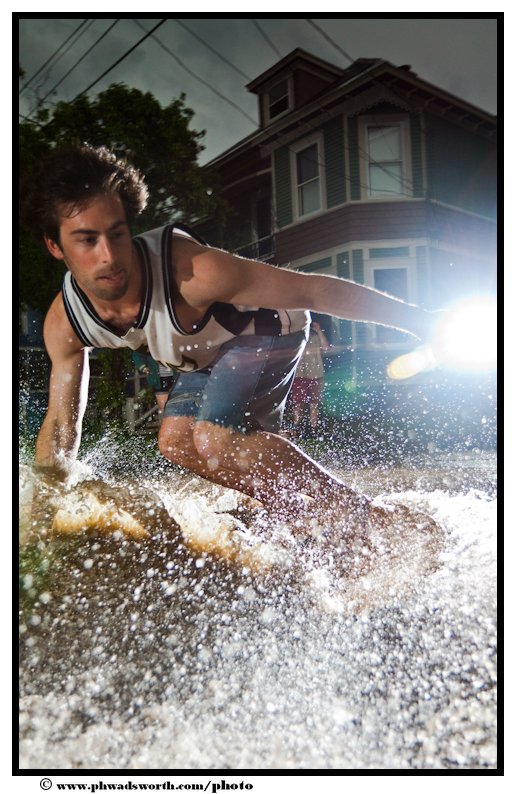 I'll just let the images roll from here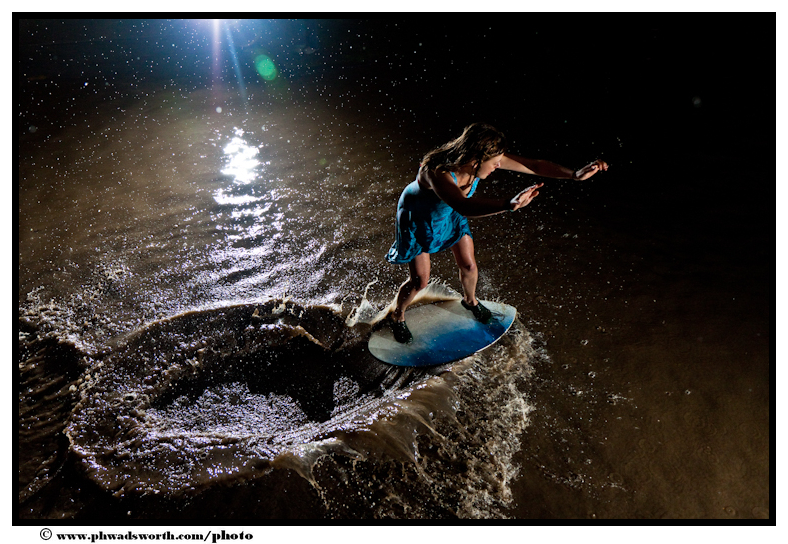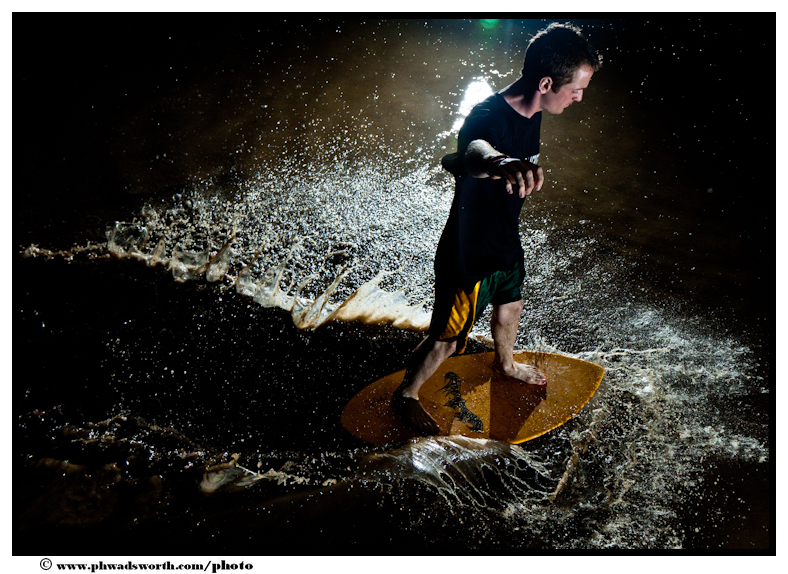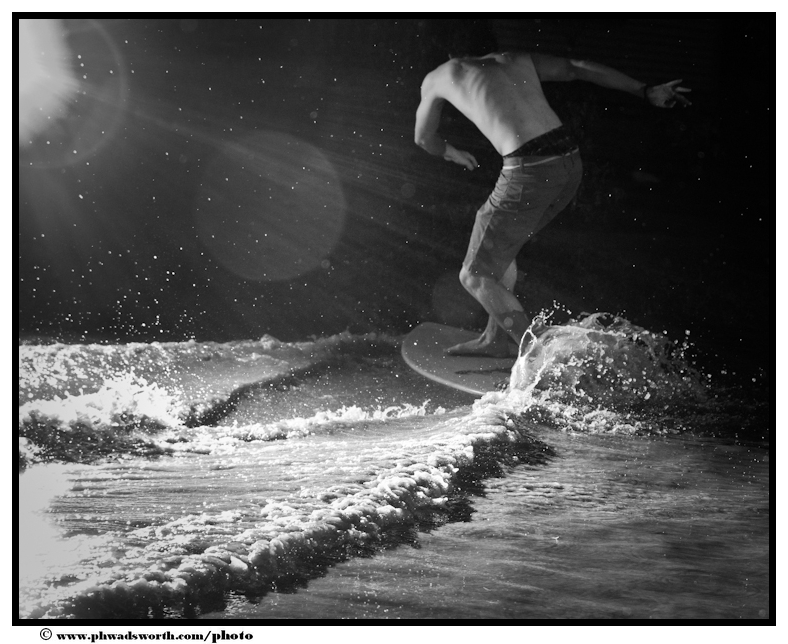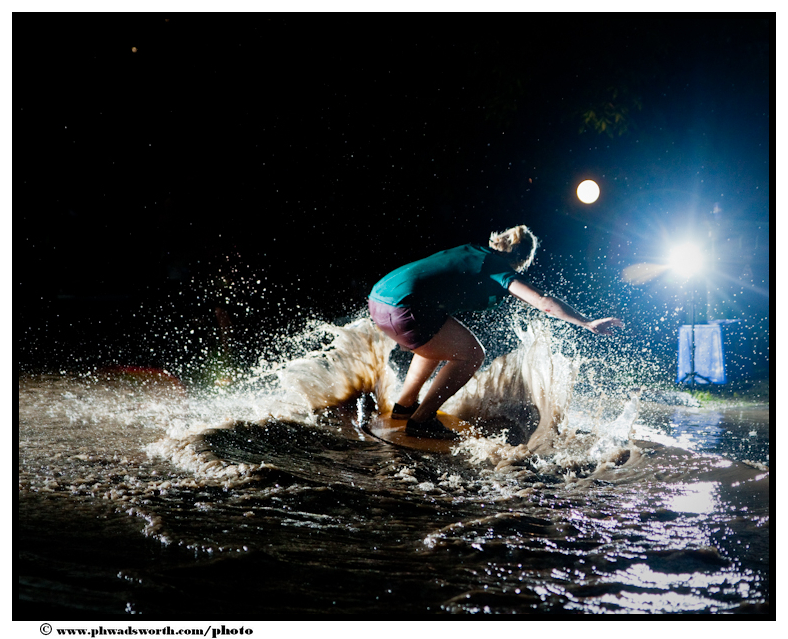 An hour or so later I put my gear away, but the neighborhood kept playing, here's the last shot I took, a pretty cool afternoon in the Old North End, despite the weather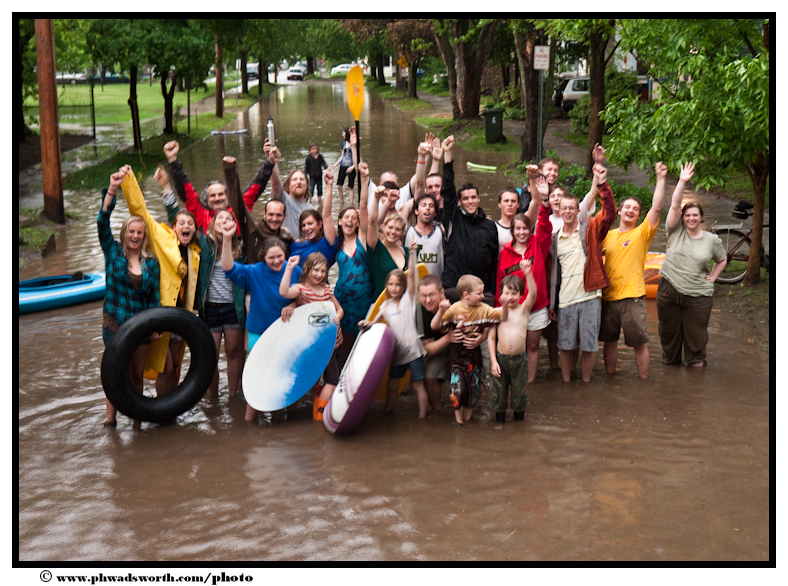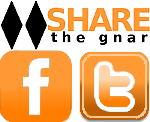 Tags:
board surf
,
Booth street
,
Burlington
,
Burlington Vermont flood
,
flash flood
,
skim surfing
,
UVM
,
Vermont
19 Comments
Please consider visiting our sponsors.
Leave a Reply