Short and sweet update to begin to compliment Lionel Hutz' excellent forecasting. Had to head to Stowe for business purposes, and found rain at the base, an inch at the top and accumulating snow levels at 3000 feet at about 3PM. Here's the view of goat from the parking lot at that time. Foggy and almost nothing. The contrast is boosted to be able to make out the terrain in the fog.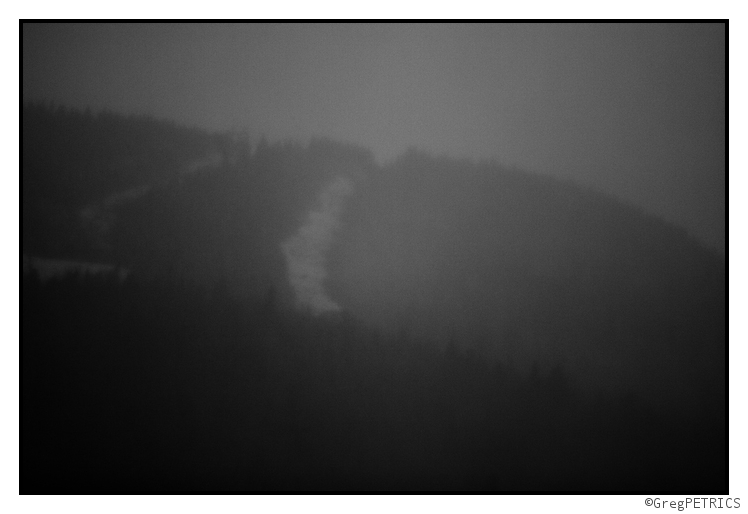 After business was done in Stowe, we got wind of big snow in Killington area and points south in Vermont, and decided to take a quick trip south to as far as we could get before dark. That location turned out to be (of all places) the Middlebury College Snow Bowl–the ski area of my alma mater. Snow was sticking at the base, and about 4 inches had fallen. The snow was getting tamped down by a mix of rain and snow while we were there. Winds were moderate out of the west. Temperature was a few degrees below freezing. Snow seemed to be picking up as we left. It was generally wet cold and miserable. But we made turns. Christian goes up.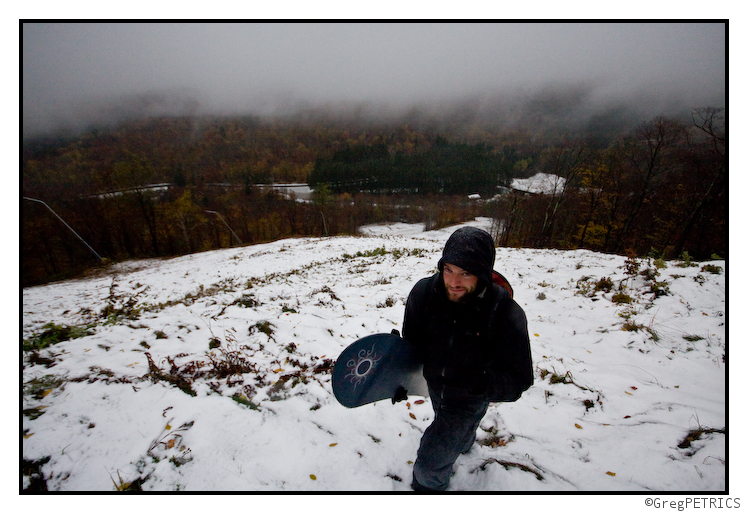 After it was clear that going much higher wasn't going to get us anything but more wet, we clicked in and inaugurated the new ski season!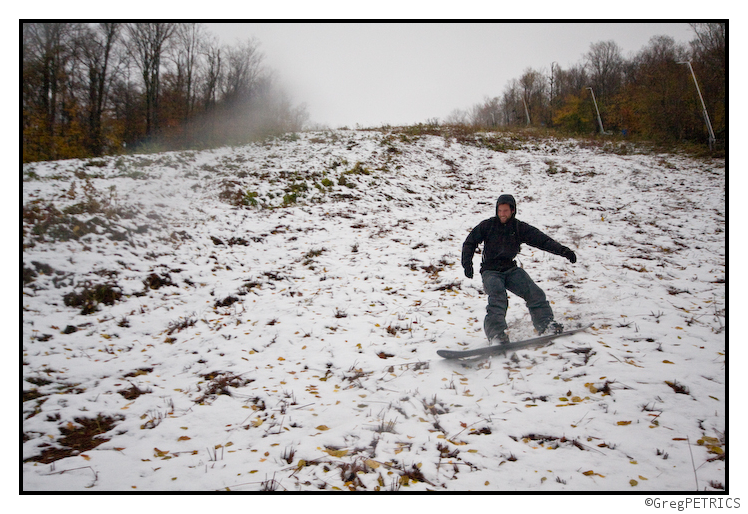 First pow slash of the new year!

This scene.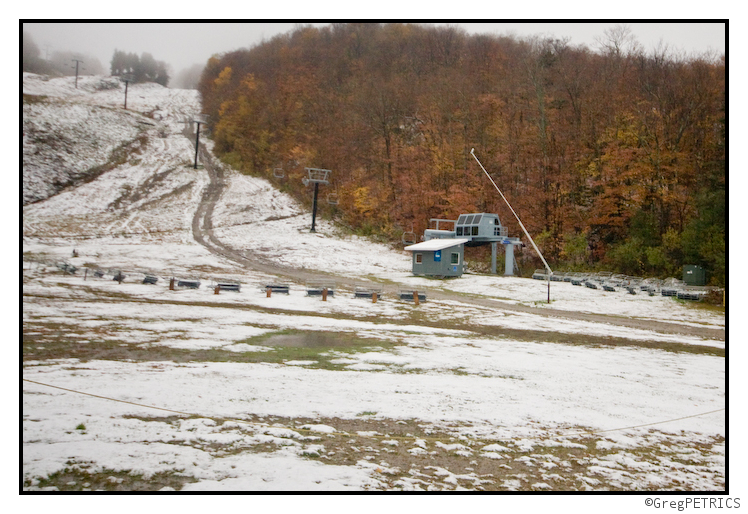 We are now back up north. We will see what the spine of the Green Mountains can cook up for tonight! Read Lionel's forecast, and follow the storm on our weather dashboard. Git redee two git sum! Enjoy the snow everyone… we will!
MORE LATER!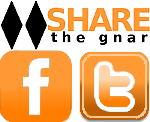 Tags:
East Coast October Skiing
,
Snowliage
,
tub copter
,
Vermont Snowliage
7 Comments
Please consider visiting our sponsors.
Leave a Reply