January 24, 2014 1:52 pm | Category:
Weather
Older people tend to say "they hear the pitter-patter" of little feet with affection. Generally I hear the pitter-patter of little feet and think "ugh, germs." Or "ugh, don't get my couch dirty…I better move that book so little sloppy face over there doesn't tear it apart." (Hint: I don't like kids). But "little feet" aren't always so bad.
This weekend I think there is a chance that by mid-next week, we'll all be enjoying the pitter-patter of a "little foot."
Here is why.
Tomorrow, a low will swing through the upper great lakes (circled in red). As it moves an attached cold front will push into the region with some strong arctic air (marked in black).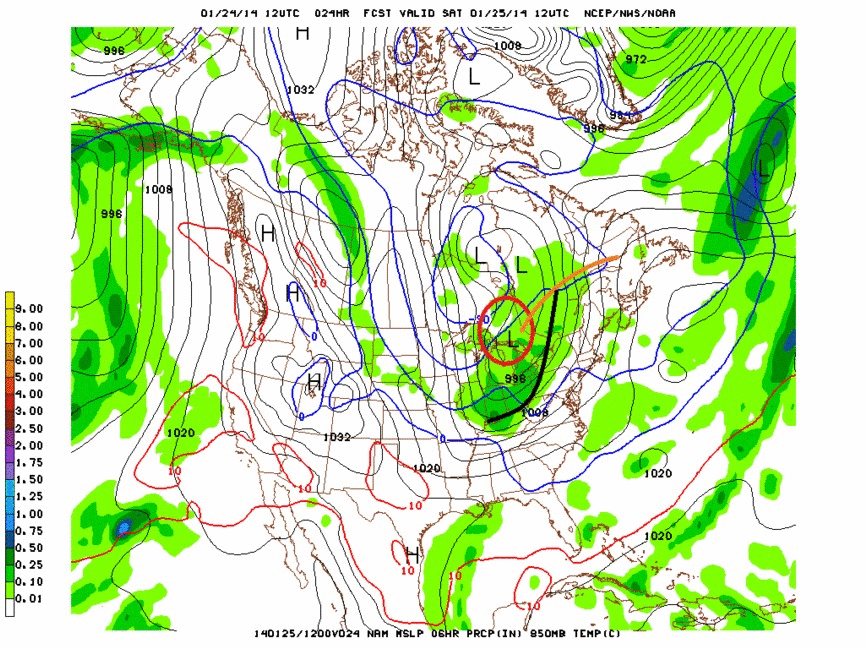 The dynamics of this front certainly support the snow squalls developing along the front sateruday afternoon. Winds will be strong out of the southwest in advance of the front and then shift to the west/northwest as the front passes and low moves off to the east Saturday night into Sunday AM. (Where it will just CRUSH the Gaspe FYI)
The best snow supporting atmospheric dymnaics look to occur between early afternoon Saturday and early sunday morning. The front is a little moisture starved (duh, it's really dry outside and pwats values are all time low) but the airmass is saturated. Were this front dropping out of the northwest I'd say it would be a solid 6″ producer for the ADK, and Greens…these are the fronts that usually do great for Jay and Smuggs. However – as we've seen many times this year, fronts out of the west/southwest just dont' do as well. The antecedent s/w winds don't produce orographic snows, and don't tap into any lake moisture. Also the upslope parameters aren't awesome with this event (s/w winds, slightly blocked flow…welcome to 2013-14). Certainly this will make some snow but I'm inclined to go a little lower with a 2-4″ forecast.
Next up comes a weak low pressure system riding along a frontal boundary to our south (circled in purple).
This system is essentially a clipper storm, which if dropping in from the west/northwest would again be good for a solid 6″. As it stands again we'll have to deal with some southwest winds which are NOT orographic and which warm the mid levels of the atmoshere blocking the flow. Regardless I do think we're in for another 2-4+" Monday into Tuesday.
With some winds between these systems out of the N/W Sunday and early Monday, I think we could also sneak in some light upslope snow showers. Though with really cold temps we're well below optimal temps for dendritic growth. I could see 1-2″ on N/W winds in these showers.
So overall, I think with a little luck we could be looking at a "little foot" by tuesday morning. Certainly not the dump we need to get everything back in shape but heck, with 6-10″ early this week and another 6 possible, we're at least on the right track for the season!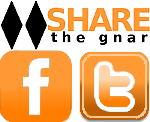 Tags:
#fumatabianca
,
#littlewaveofjoy
,
Earn Your Turns
,
East Coast
,
Lionel Hutz Weather
,
lionelhutz
,
Powder Skiing
,
Ski Weather
,
Vermont
,
Vermont Ski Forecast
,
Vermont Ski Weather
,
Weather
10 Comments
Please consider visiting our sponsors.
Leave a Reply