Central Gully, Huntington Ravine
April 9, 2008
Not that other one out west…
Monday 4/7/08 Wes Roon, Allen Taylor, and myself skied Central in Huntington Ravine. Central gully is something I've been completely obsessed with since my last day of skiing last season. I've been essentially stalking the weather over there for months now waiting for the snowpack to be just right. On monday it was, to say we timed it perfectly is a huge understatement. This is a very deep snow year in HR, and we hit it on possibly the first skiable day of the season, so we got the best possible coverage. It was warm, totally bluebird and there was no wind in the chute itself. To top it off it was covered with a perfect 2 inch layer of corn on the snow, not too icy, not too slushy: perfect.
Hiking up, it got hotter and hotter and the solar gain on the snow was turning the tux trail into perfect corn, I began to think that we might finally get a chance to ski (forecasts had predicted that wind would ruin the corn). Then we saw this
Central from far away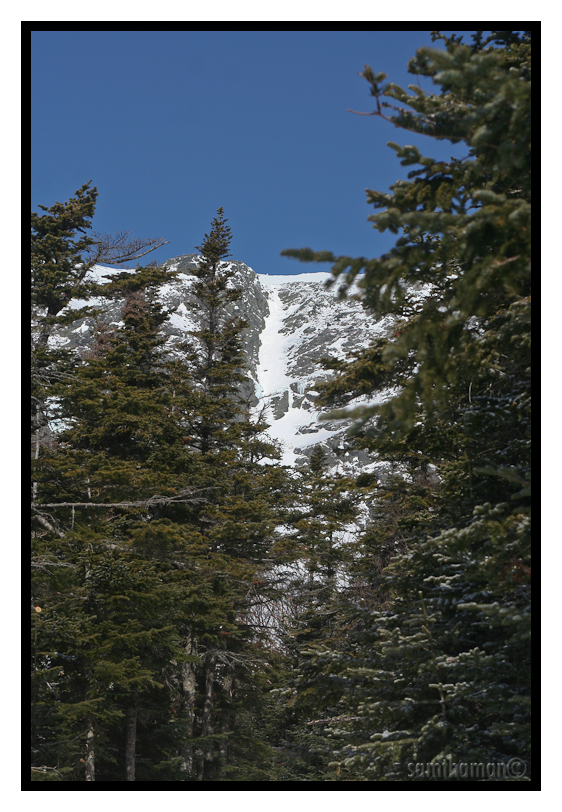 …and the hillmans area from the same angle on the way in.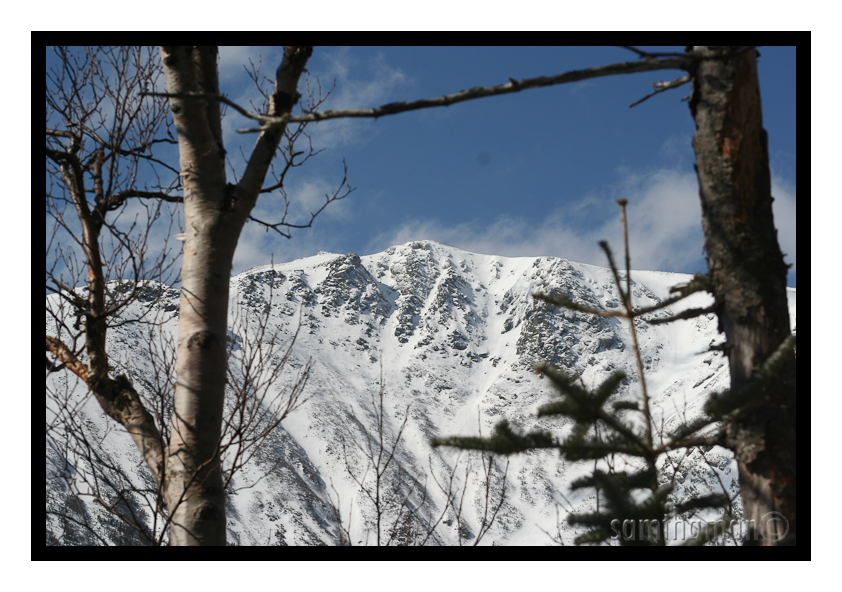 We hiked into the floor and switched to crampons, then started hiking up. I brought two ice tools and a whippet. I'd heard that the ice bulge in the middle was small, but I wasn't about to get stopped by having the wrong gear. We cruised up the apron of Central in amazing snow, and the ice bulge turned out to be no big deal at all. I didn't even need the other tool. The only place it was icy at all was the top that was exposed to the winds sweeping across the Alpine Garden.
Allen and I topping out: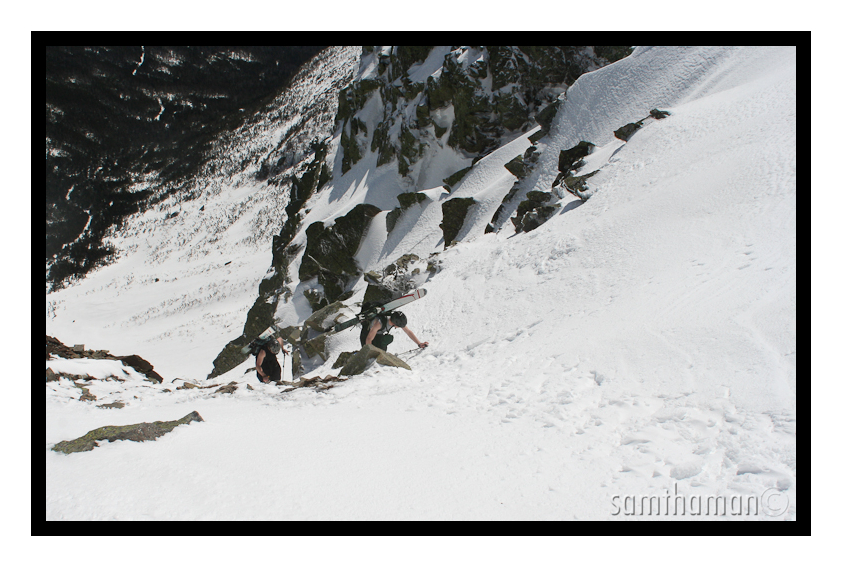 It was summer in the gully, and winter as soon as we topped out. I went from sweating to shivering very quickly.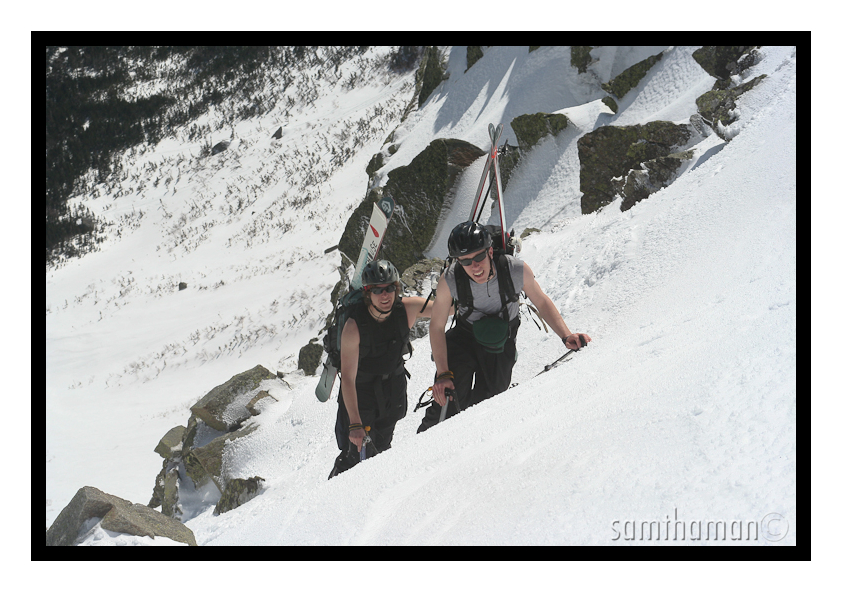 ---
Read about the author:
Sam
---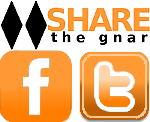 2 Comments
Please consider visiting our sponsors.
Leave a Reply