Central Gully, Huntington Ravine
April 9, 2008
Wes snapped this shot of Hillmans: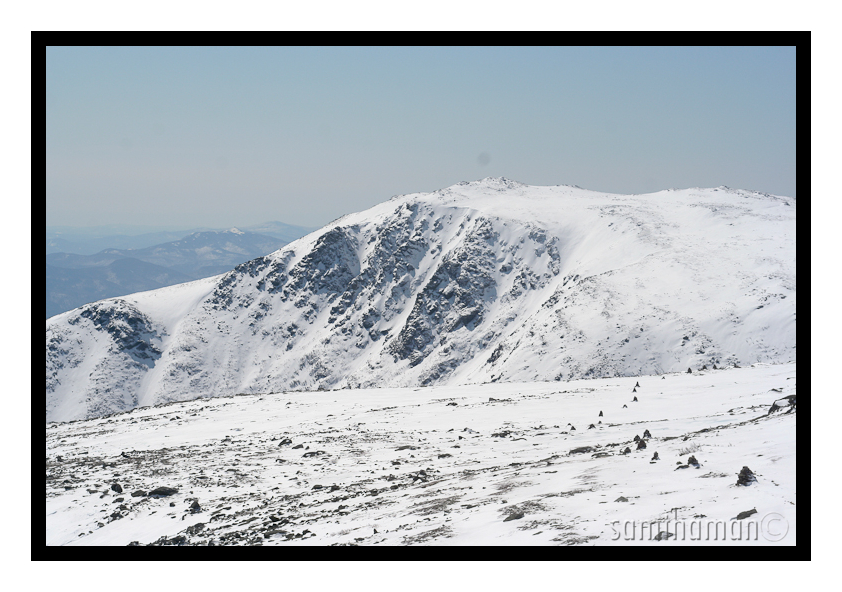 …and the obligatory wildcat shot.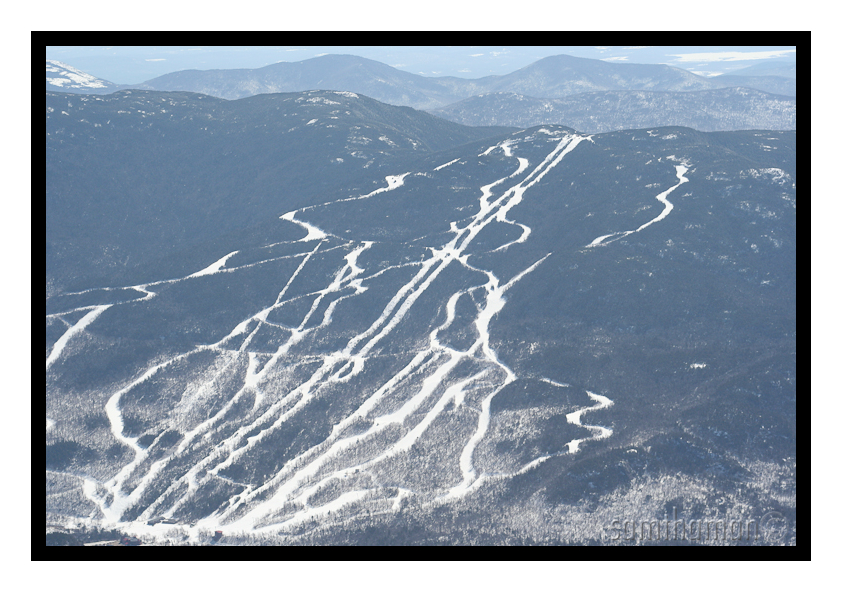 We all sideslipped and jump-turned through the icy drop in, then waited by a fixed anchor for wes to get part way down and pull out his camera.
Me dropping in from below: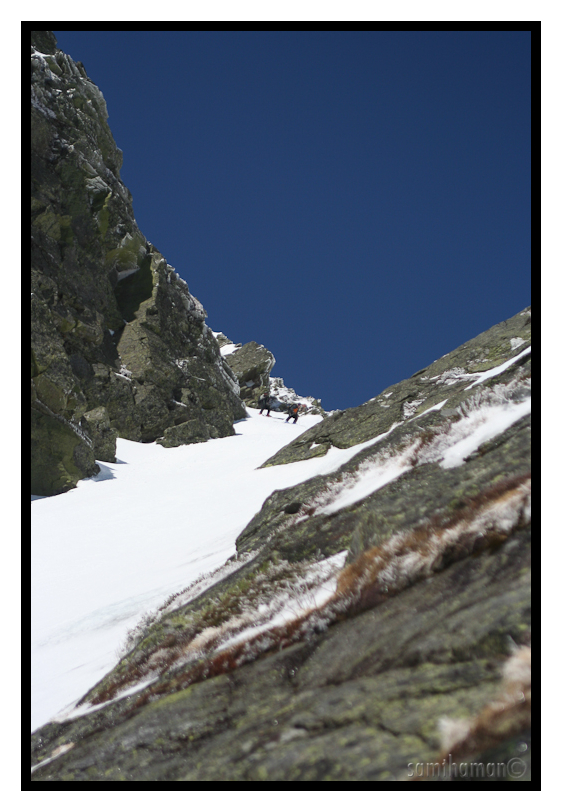 Mid way down: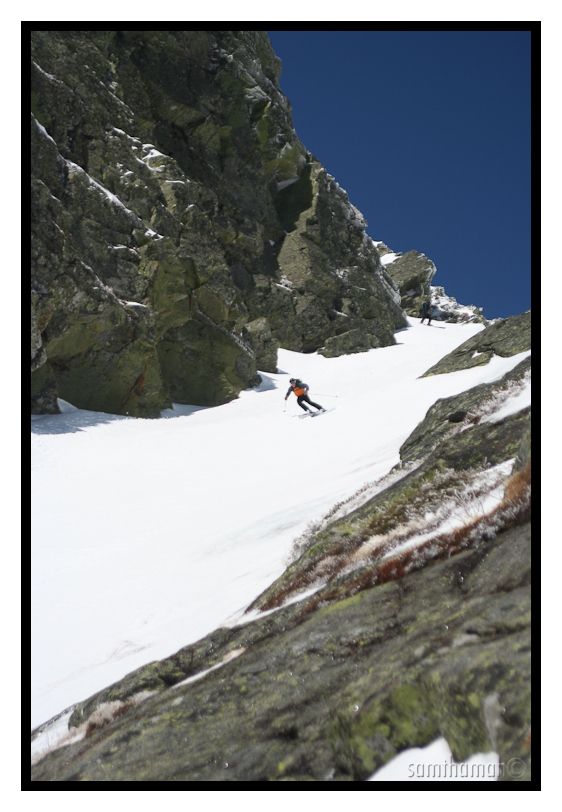 Killing speed by the rocks: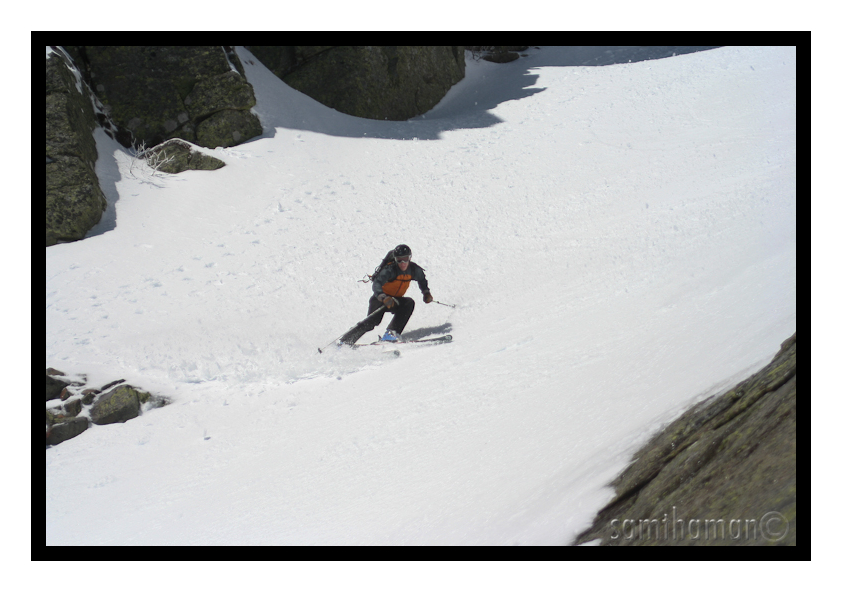 Turn by the rocks: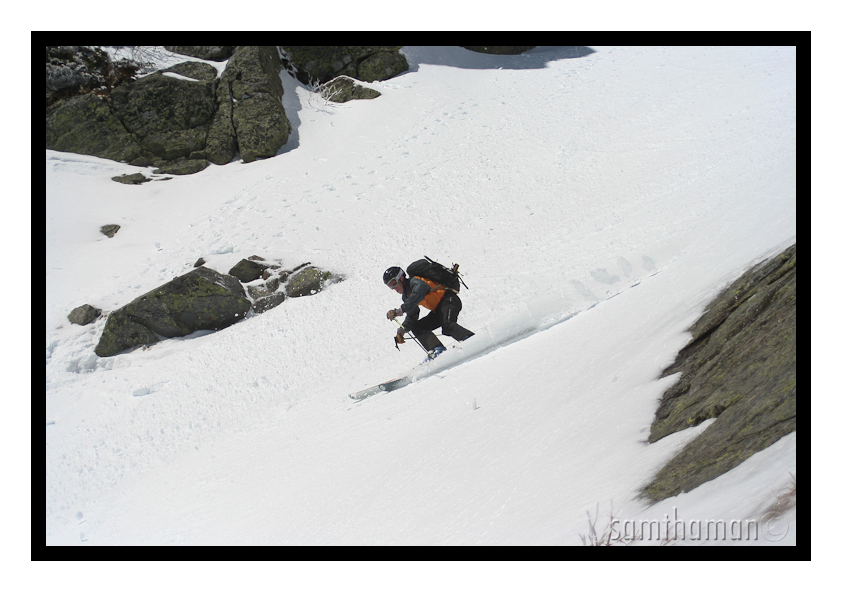 I sideslipped slowly above the crux while chatting with Wes and staring down the ice bulge: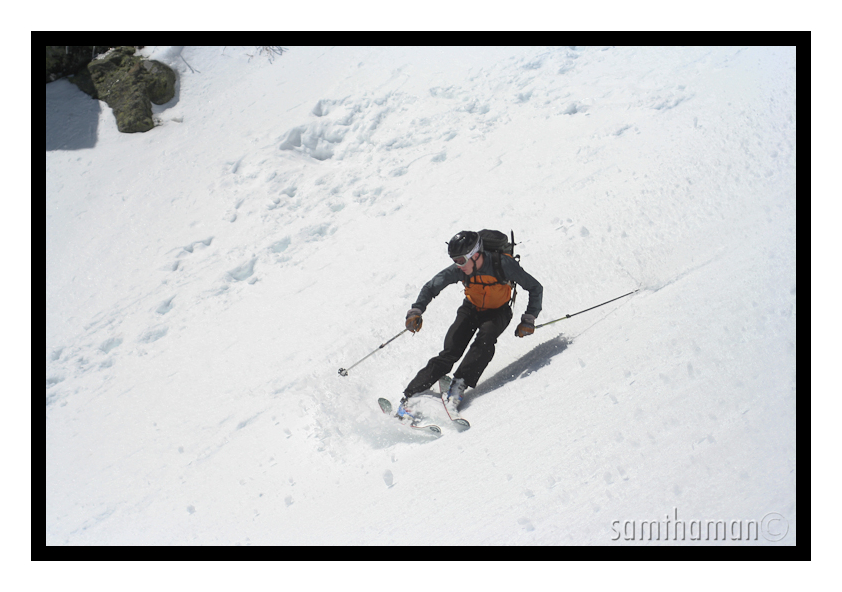 Staring down the apron: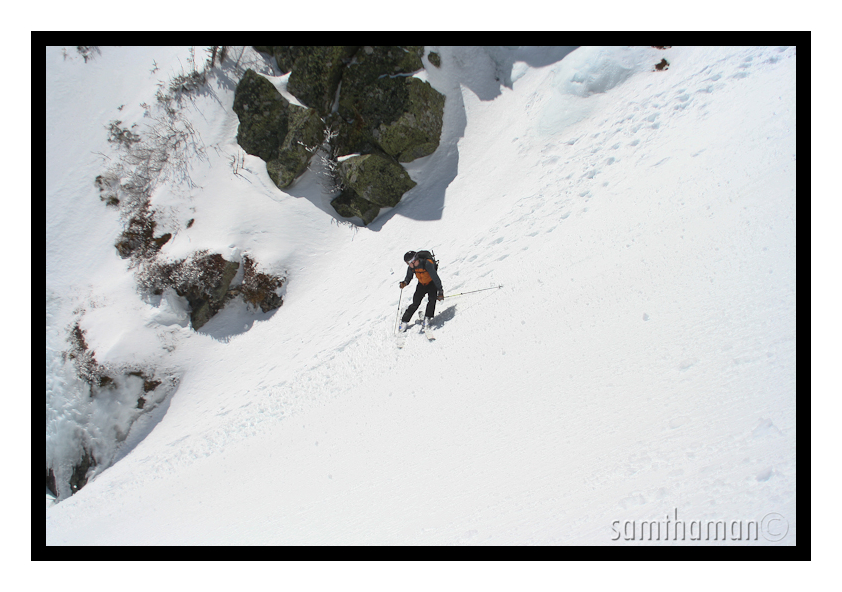 Getting ready to drop: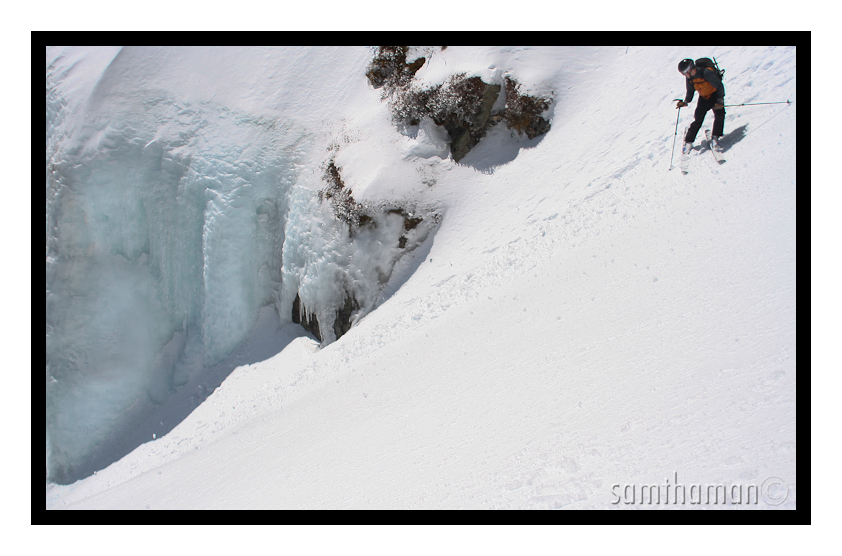 let 'er rip!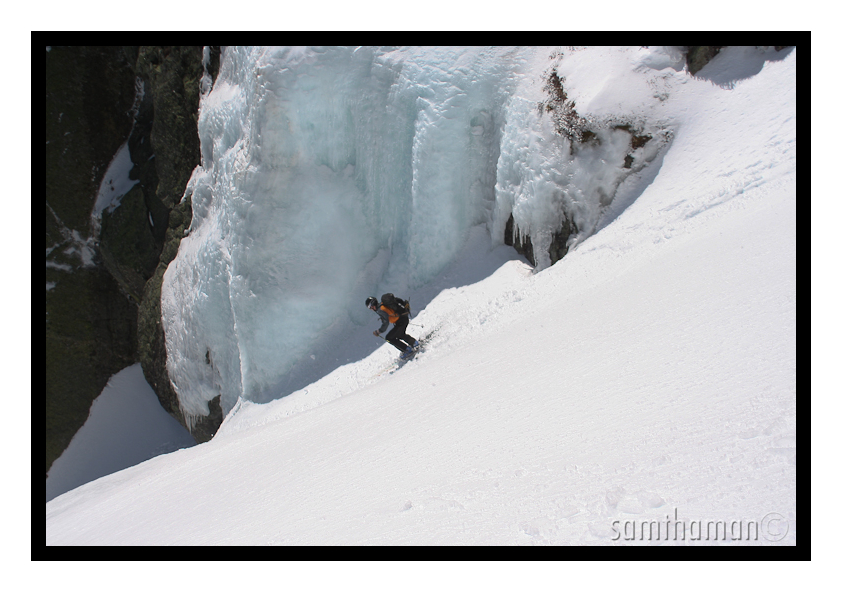 ---
Read about the author:
Sam
---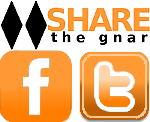 2 Comments
Please consider visiting our sponsors.
Leave a Reply