Stowe 3/1/08 – A few shots.
March 1, 2008
Normally I post up TR's when i have a few days worth so as to get the stoke meter as high as possible. I'm going home tomorrow though and am camping the week after so i wanted to post these up while they were still relevant.
Today Stowe got quite a bit of new snow, the crowds drove us straight out of bounds though so we focused a lot on taking pictures to make up for the lack of runs. Heres what we got from today.
Alan pretty happy we were able to find our line today:

Non-mag chris equally stoked: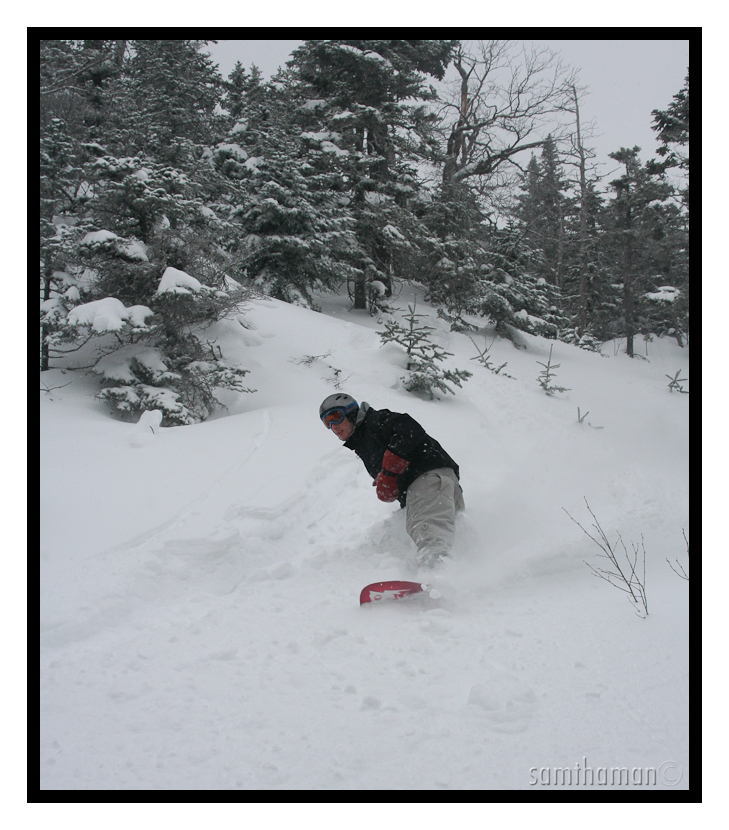 Allen again: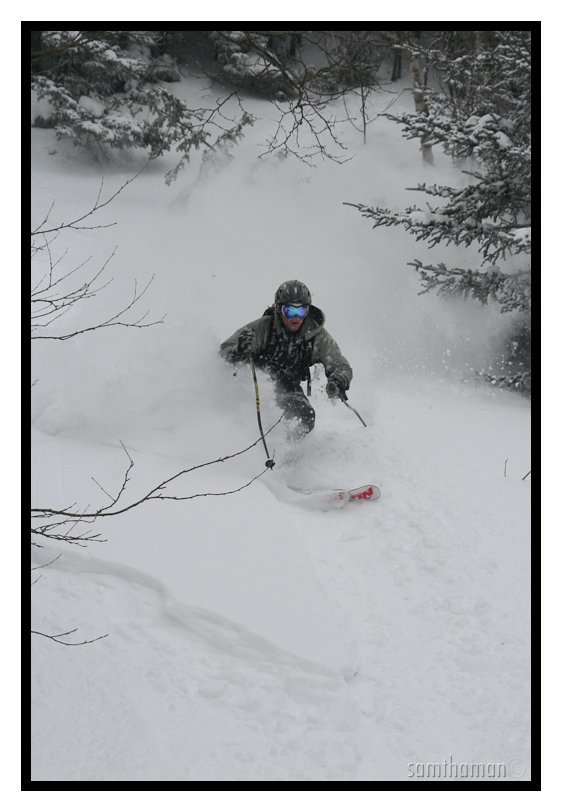 Me, gettin really deep: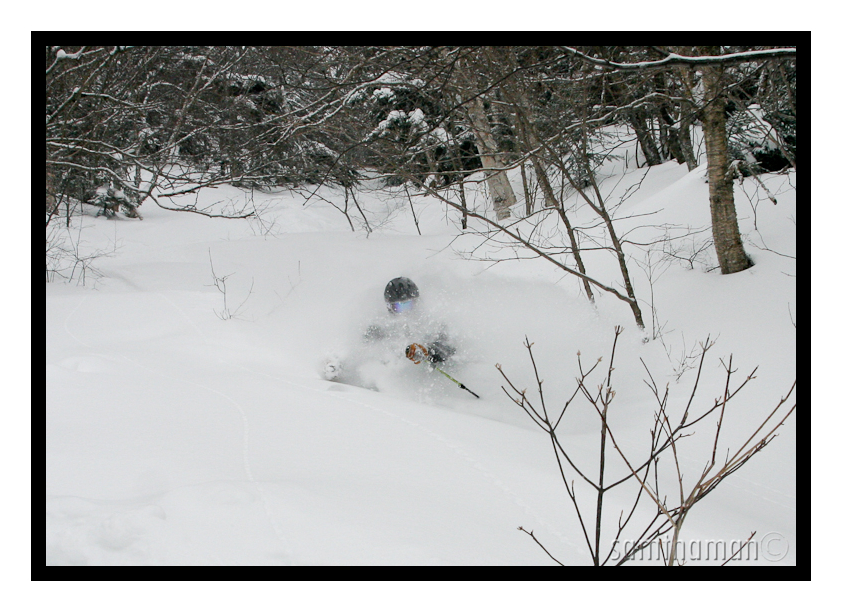 Thicketeering: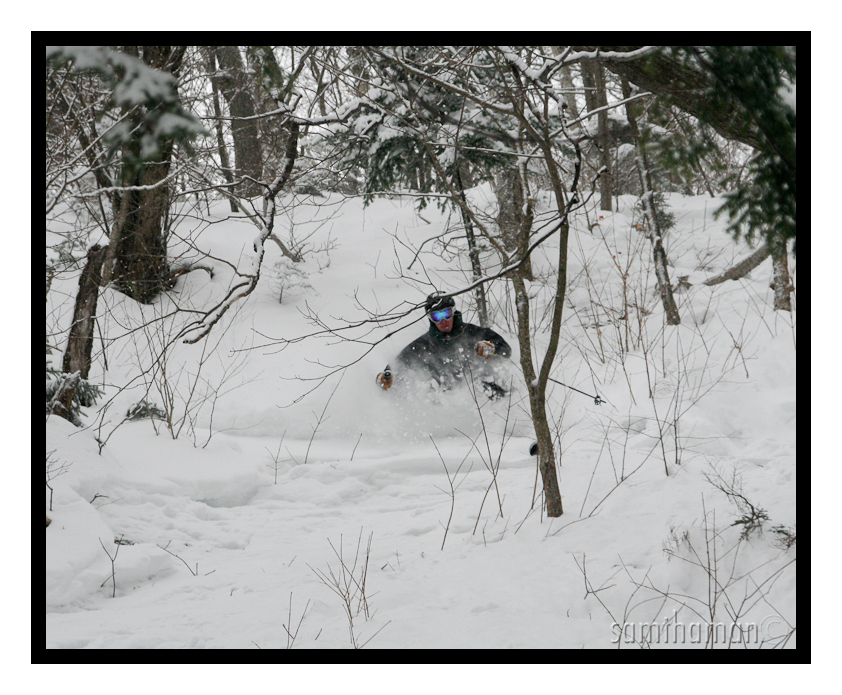 Thicketeering 101: dont run into shit

Allen nabbed this shot of me, I really like it but I wish I was in it a little more:

Anyway, sorry, not the usual cliff hucking and what not, but its what happened today and I wanna get people stoked to get out there ASAP while its still good.
---
Read about the author:
Sam
---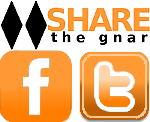 Please consider visiting our sponsors.
Leave a Reply