VI. The Birthday Tour
November 14, 2009
The next day was a rest day. I slept in late, and Jeremy took me to a Laundromat where I was finally able to wash some of my super nasty gear and get on the internet. While doing laundry I was able to get a hold of BigSteve and his friend Shawn who were going to be doing the birthday tour the following day. Jeremey gave me a ride to Shawn's house and I settled in for the night. Shawn's house is an awesome old house that's gotten a little run down and he's now working to fix. When I first met him he was a stressing out about work and dying to get out and ski.
At 4 the next morning, we got up and piled into his Subaru and headed off for the North Cascades Highway to meet Bigsteve and his girlfriend Anita, who had stayed in Steve's pop-top at the trail head. On the way we noticed something in the middle of the road and slowed down, it was a bobcat eating some road-kill. I'd never seen a bobcat before and was only able to get a half blurry Bigfoot style shot of it as it walked off in to the woods. It was still an amazing experience though.
We met up with them around 8 and got ready to hike, the snow was a slippery Styrofoam but despite not having ski crampons I was able to keep up with the rest of the crew. As we broke through the trees we could tell that it was going to be a great day, the snow was only starting to soften and we were getting great views of the Golden Horn, the Early Winter spires and the basin behind the high cornice. The day turned out to be a great, mellow tour on spectacular corn with great views. Everyone knows that the birthday tour is a classic and I can't agree more.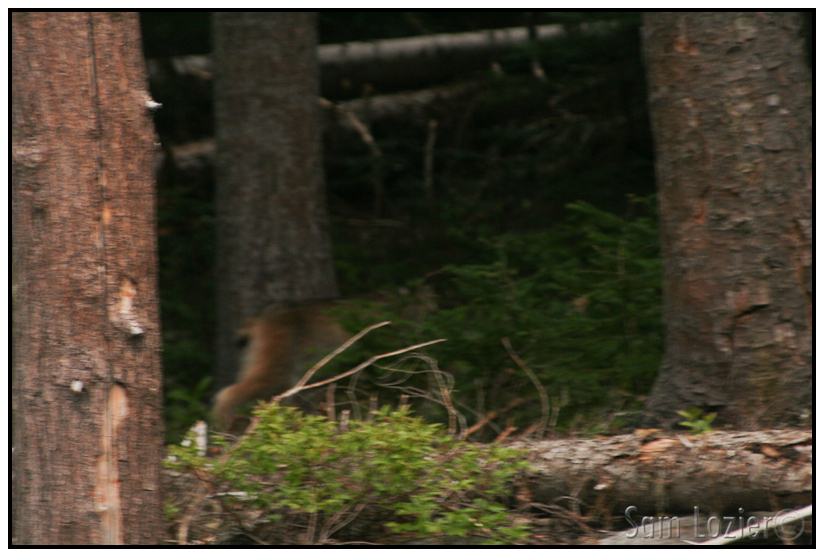 – Bobcat. Or was it a lynx?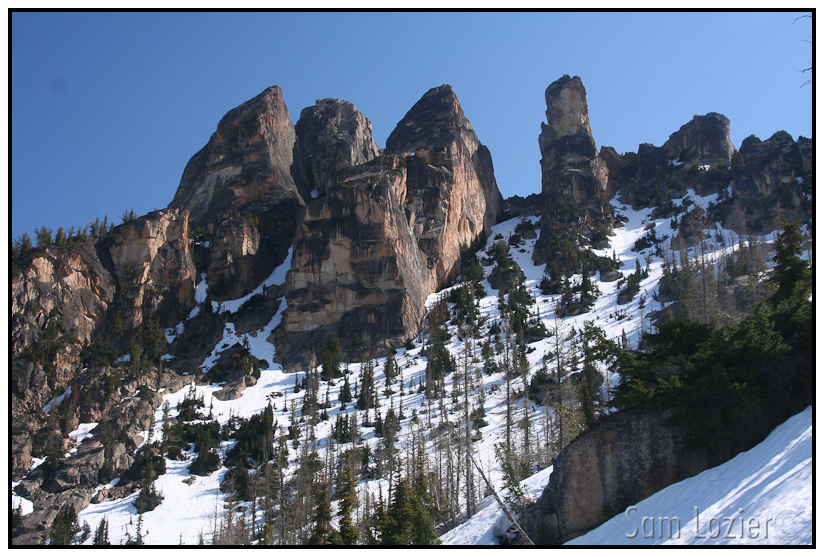 – The Early Winter spires.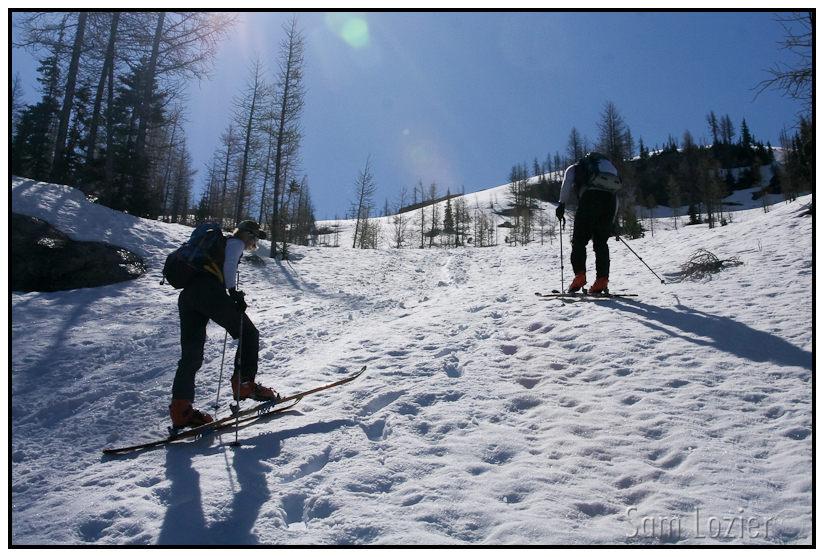 – Steve and Anita leading the way.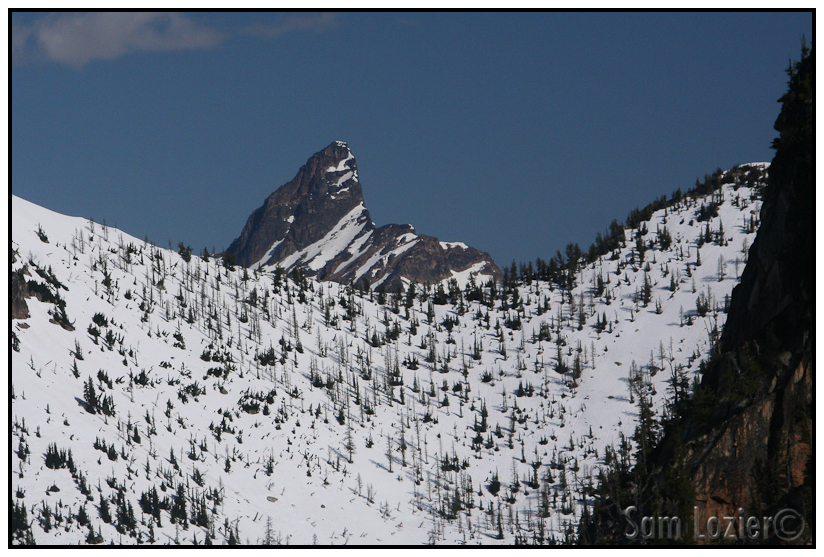 – The Golden Horn.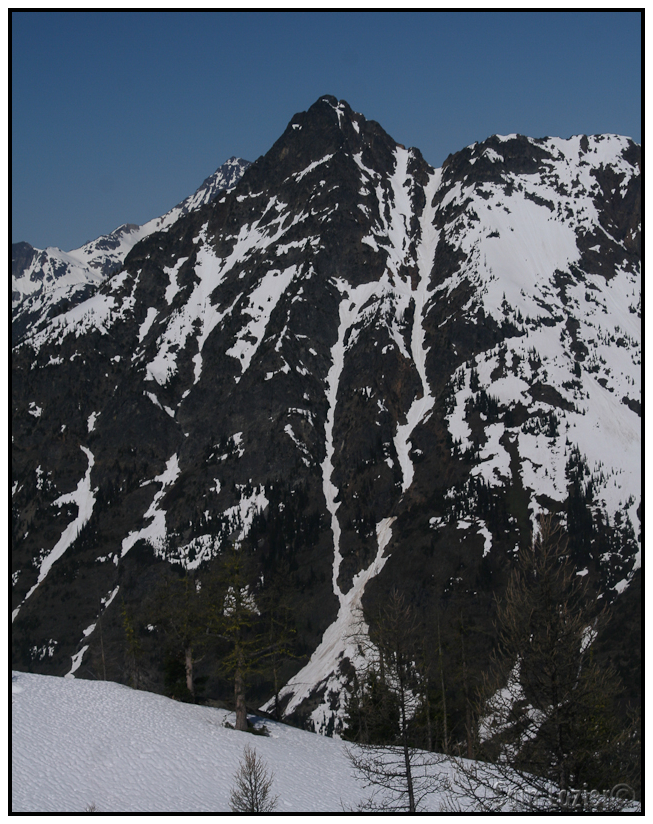 – A week earlier, these would have gone.

– The cornice of death. Still frozen and safe.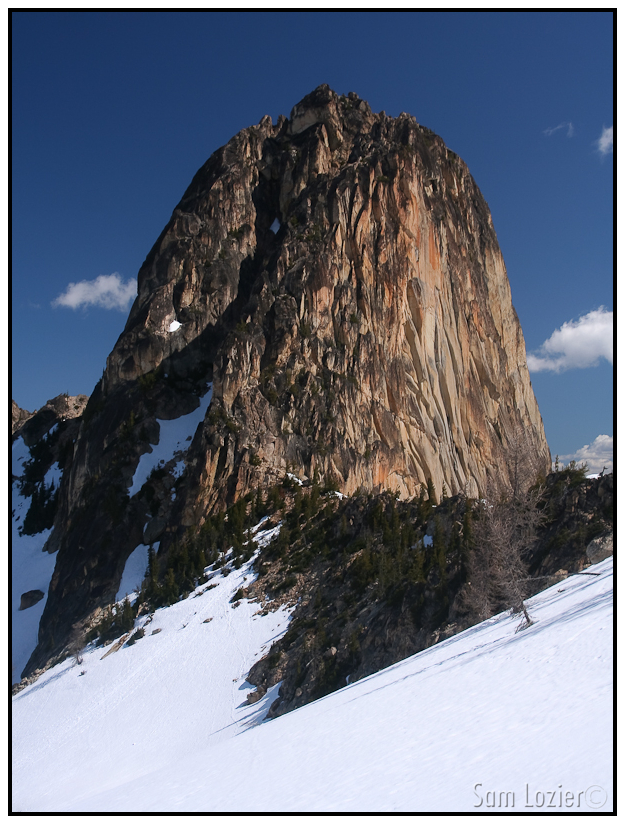 – South Early Winter Spire.

– Cornice from above.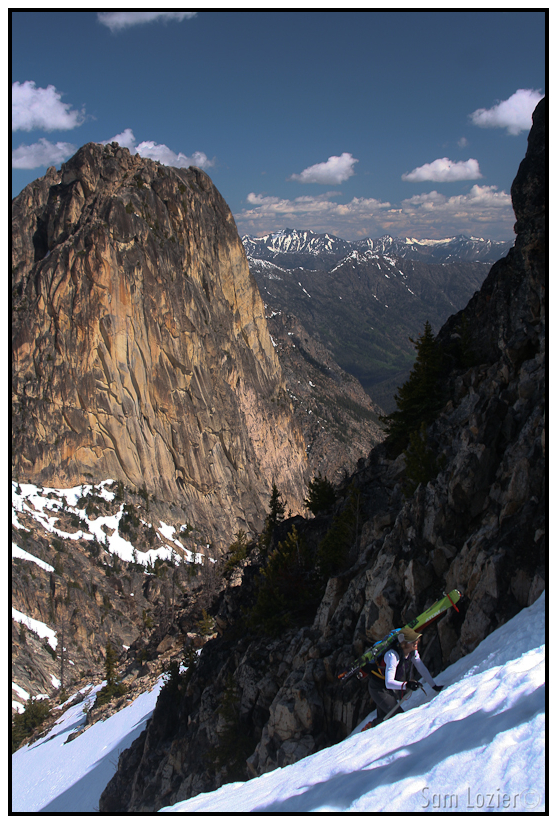 – Anita, topping out.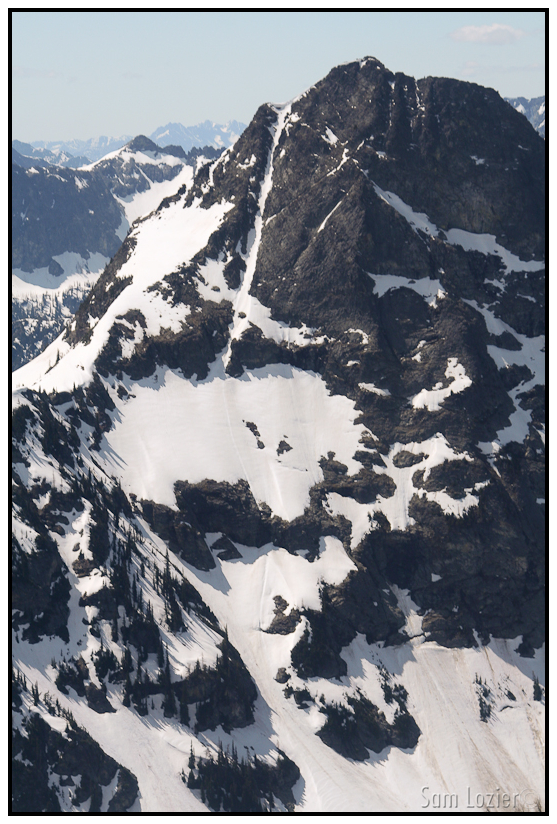 – More than anything on this trip, I wanted to ski this chute. Now I've got a reason to return.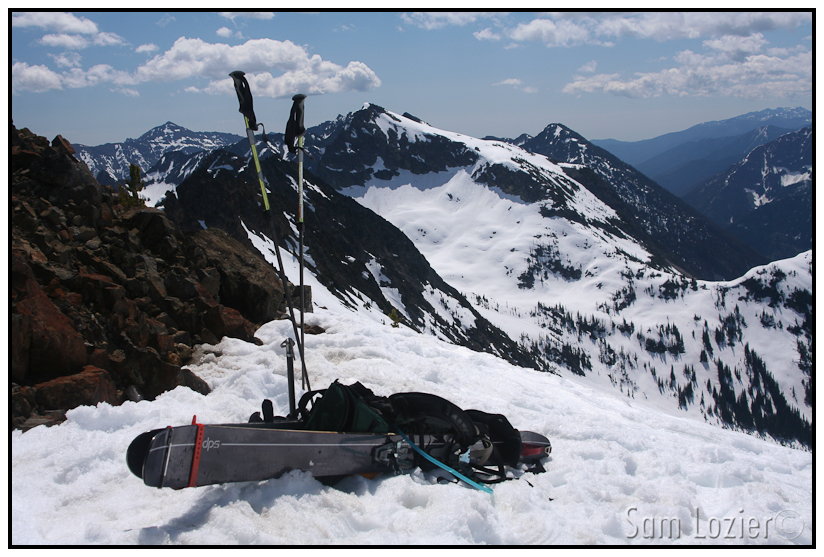 – Skis and scenery.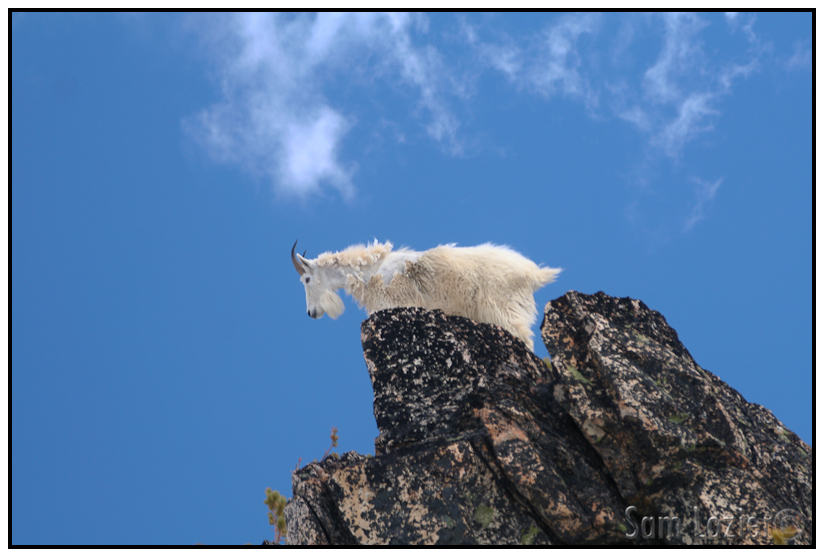 – The first example of me blowing the focus on an otherwise awesome shot on this trip.

– I'd want climbing rubber on that terrain.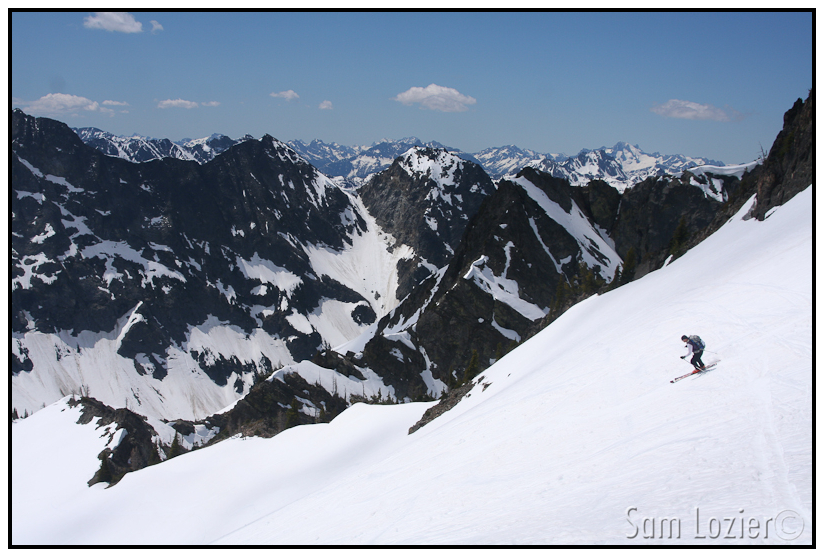 – Bigsteve, on the first downhill section.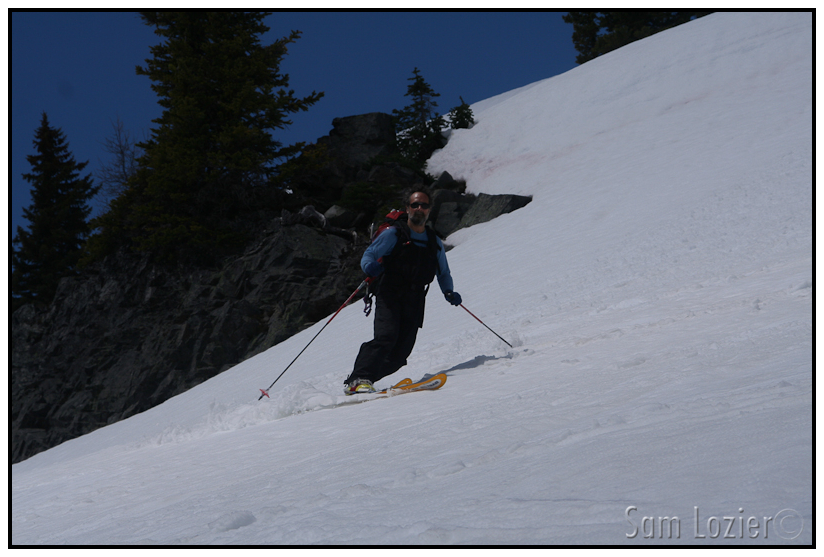 – Shawn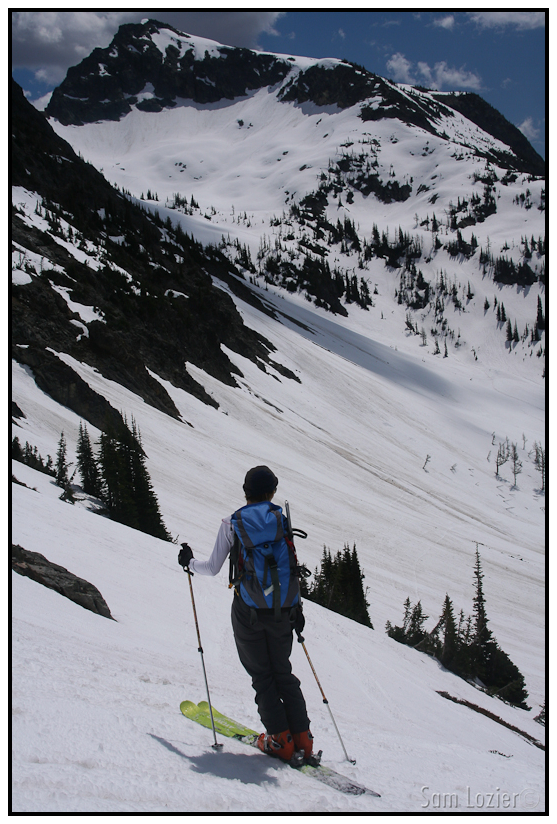 – Anita.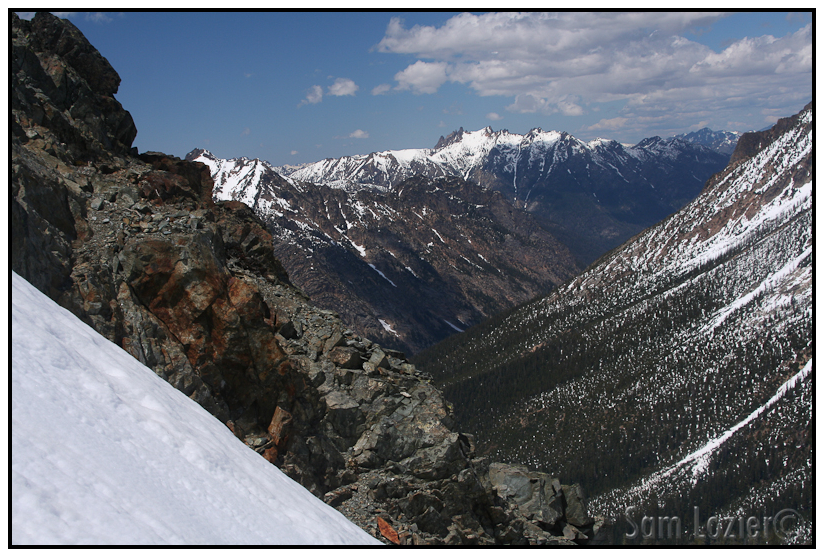 – Looking West on the North Cascades Highway.
Keep reading below:
VII. Baker
---
Read about the author:
Sam
---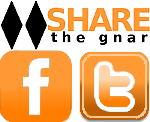 Please consider visiting our sponsors.
Leave a Reply