VIII. St. Helens
November 14, 2009
The next day we got up slowly, and thought about doing a smaller tour in the Bellingham area, but were still too exhausted from Baker. Kyle and I started checking forecasts, in the hopes of getting a shot at Rainier later in the week, but the weather guys were calling for more "partly cloudy", and we didn't want to risk a repeat of Baker on a Rainier. Instead, we looked further South to St. Helens, and Mt. Hood, where the forecasts were looking much more promising.
We decided that both St. Helen's and Hood back-to-back Thursday and Friday could be an exhausting, but awesome, two days. We packed up in Bellingham, and hit the road for St. Helens a bit after noon. We barely checked in in time to pick up the passes, as we had attempted to drive south from Rawlins, but discovered that the forest road was still closed.
We camped out at the approach to the hikers bivouac, and in the morning mistakenly set off up the hikers bivouac road to go up St. Helens. This was not the way to go. We ended up hiking the 4.5 miles up to the actual Climbers bivouac, and then encountered some route finding problems as we started gaining elevation. By 930 we were only at around 4500 or 5000 feet, and were already tired and unmotivated. The snow was also softening, and it was hard to find the motivation to press on, so we hung out eating on some lava rocks for a while before deciding to bag it completely and head to Hood. Hood looked a lot cooler, and frankly I just wanted to climb it much more than I did St. Helens… at least that's the excuse I'll be sticking with.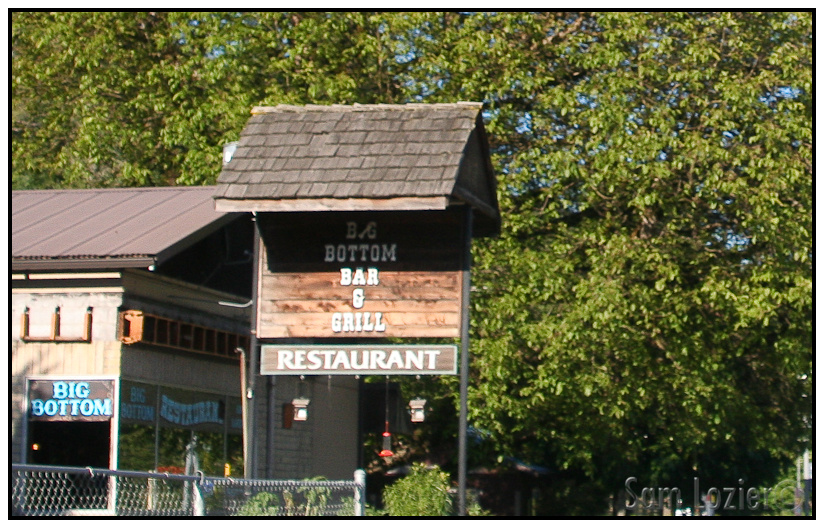 – Some funny signage on the way there.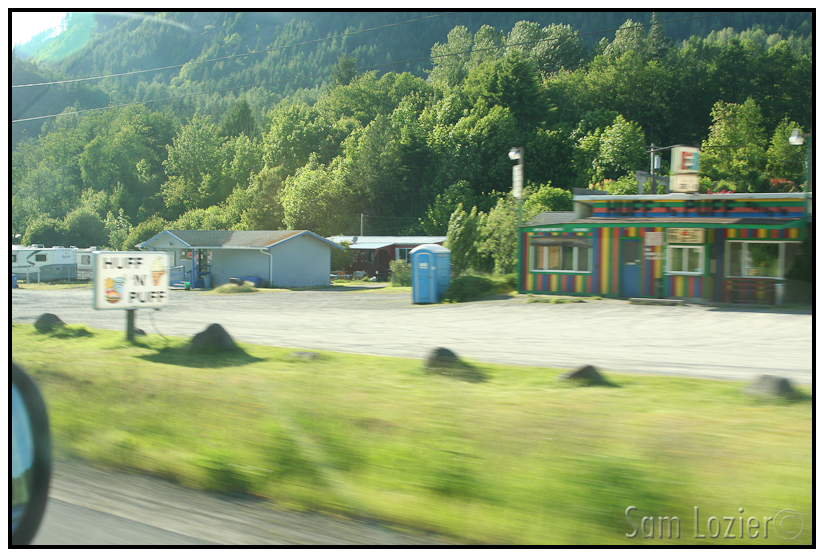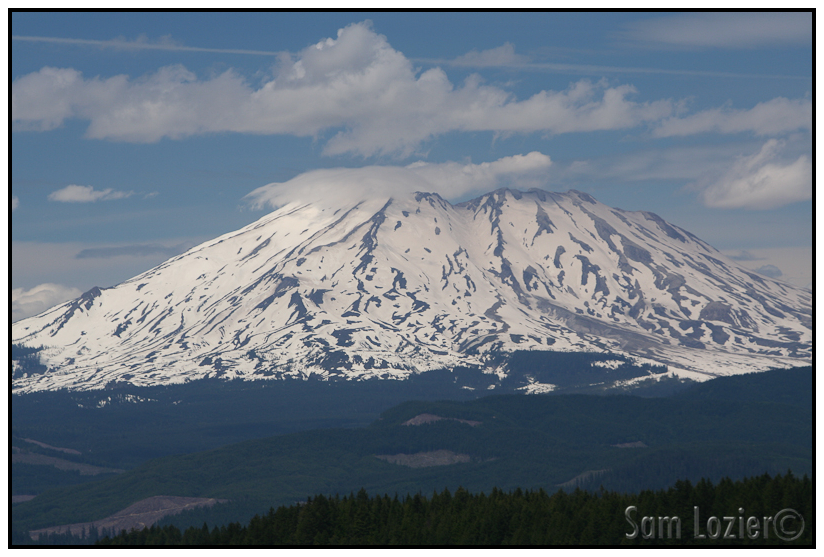 – The objective.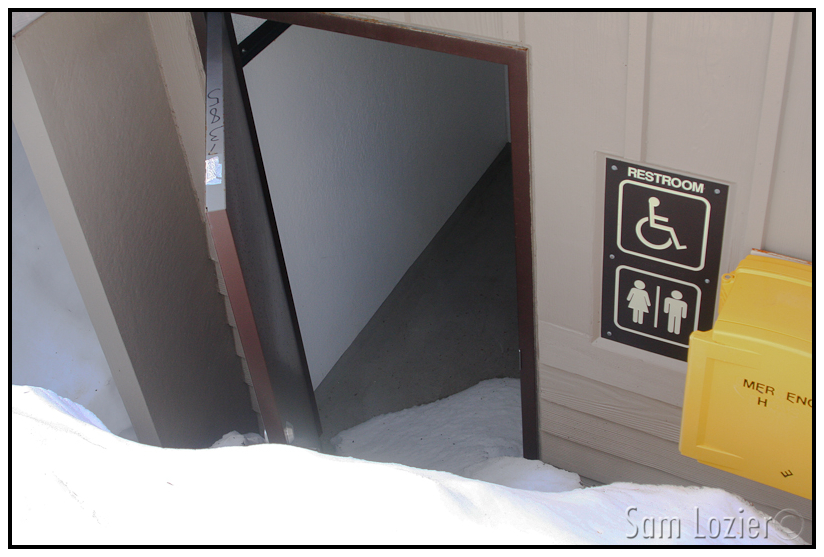 – I've never had to use an ice axe to belay myself into a bathroom before.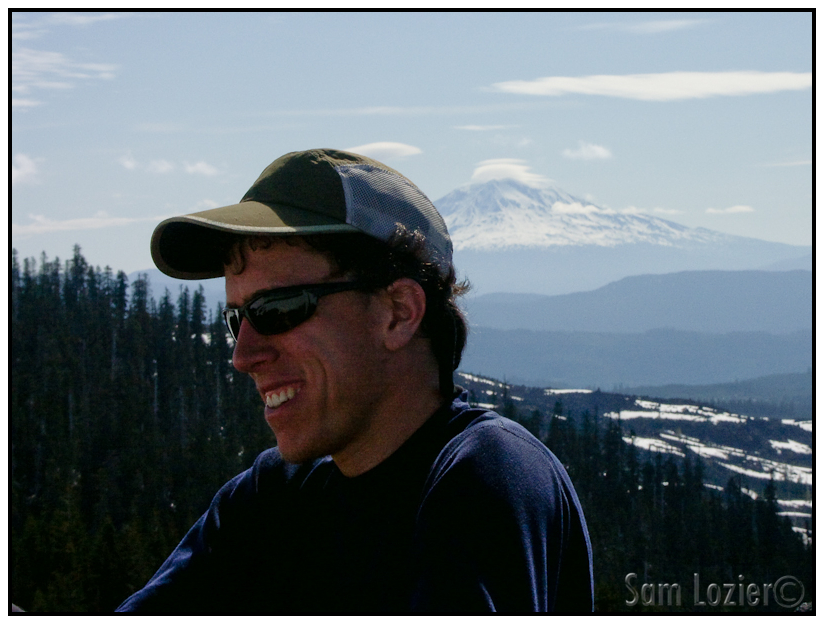 – Me, enjoying the sun at the day's high point.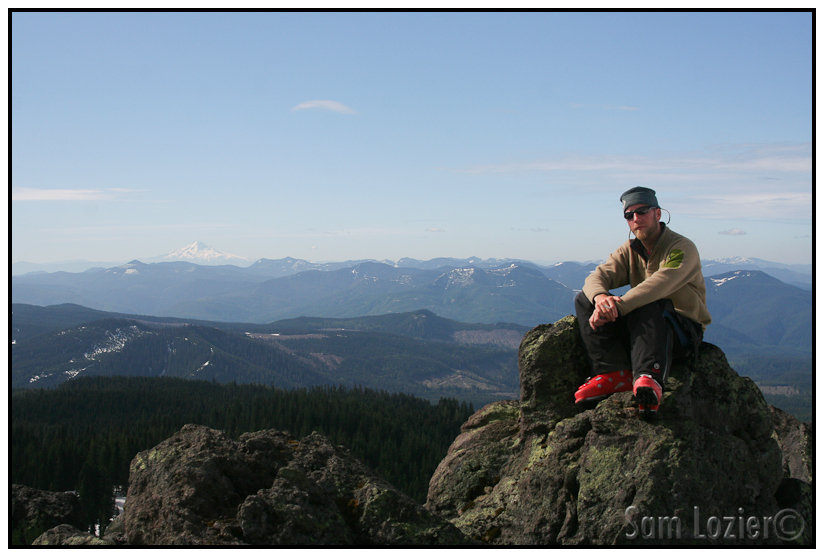 – Kyle, doing the same.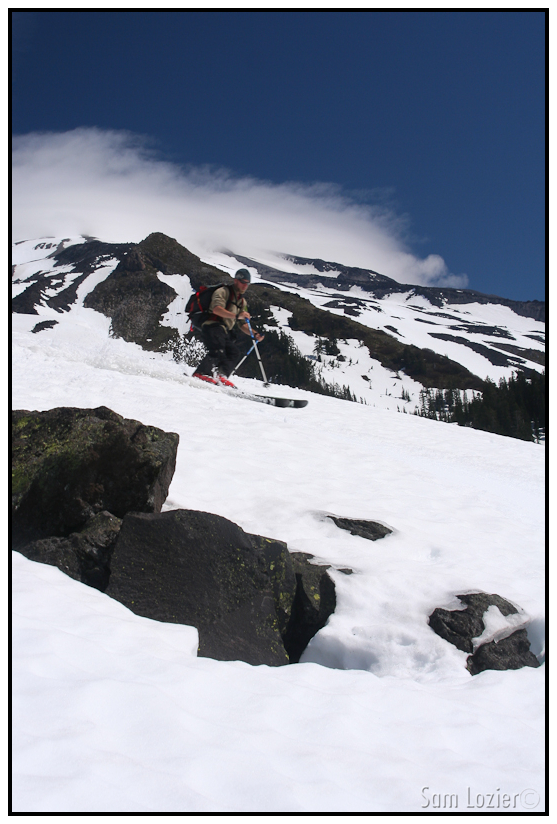 – Kyle, making some creamy turns on the big hole.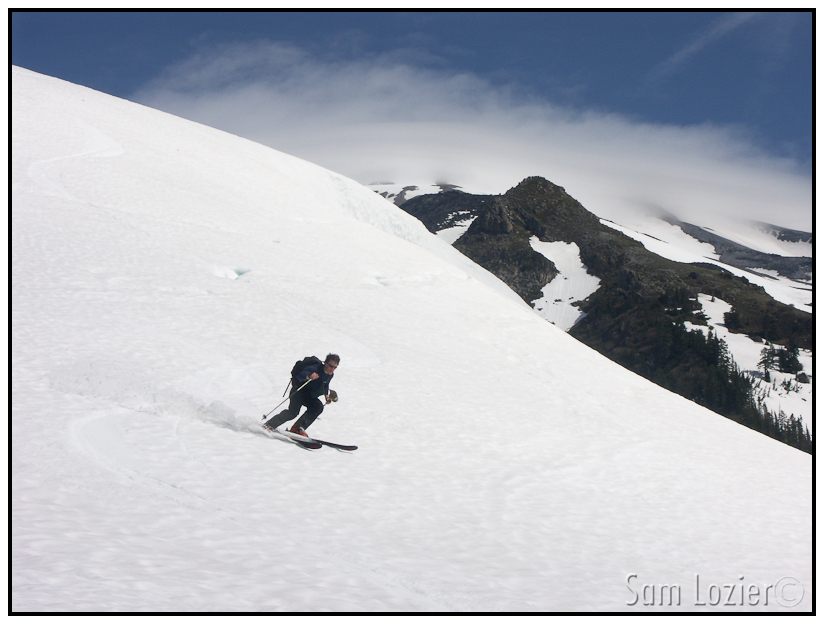 – One of the things I learned on this trip is that it's very hard to ski with a brimmed hat.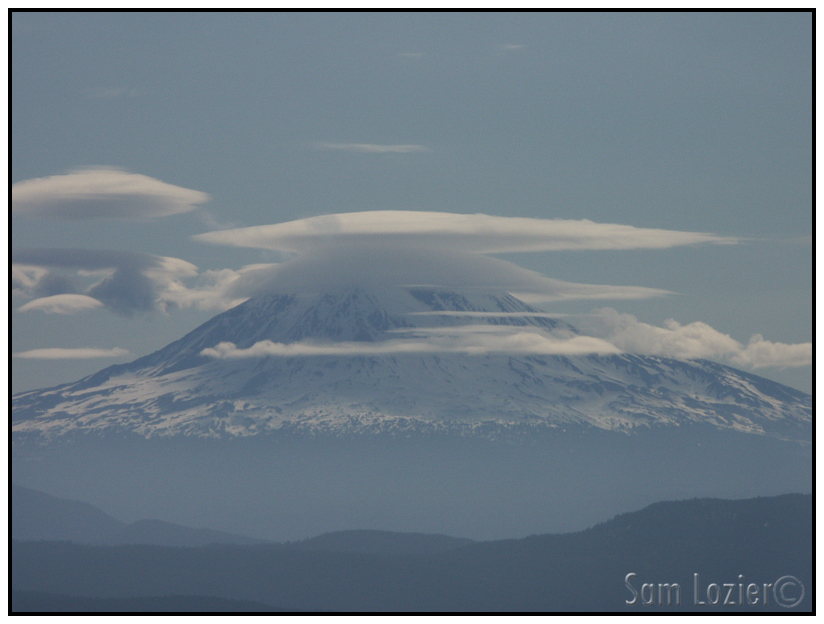 – Cool lenticular clouds on Adams.
We checked out the lava tubes on the way out:

– Well, if I can't grill and drink with my dog, while shooting off my gun and fireworks, I really see no reason in going down at all…..

– These things are HUGE!
Keep reading below:
IX: Mt. Hood
---
Read about the author:
Sam
---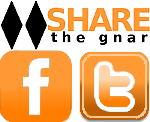 Please consider visiting our sponsors.
Leave a Reply