Big Game Hunting
March 17, 2008
Unfortunately I didn't have much time to explore as it was getting late, so I went back down the way I came. This was the start of the crux of the gully.
Looking back up the first straightline, it was short, but steep and it got so narrow at one point that I had to lift up a ski to get it over a rock.
Due to steepness, branches, narrowness, and the horrible runout, I had to sideslip this section.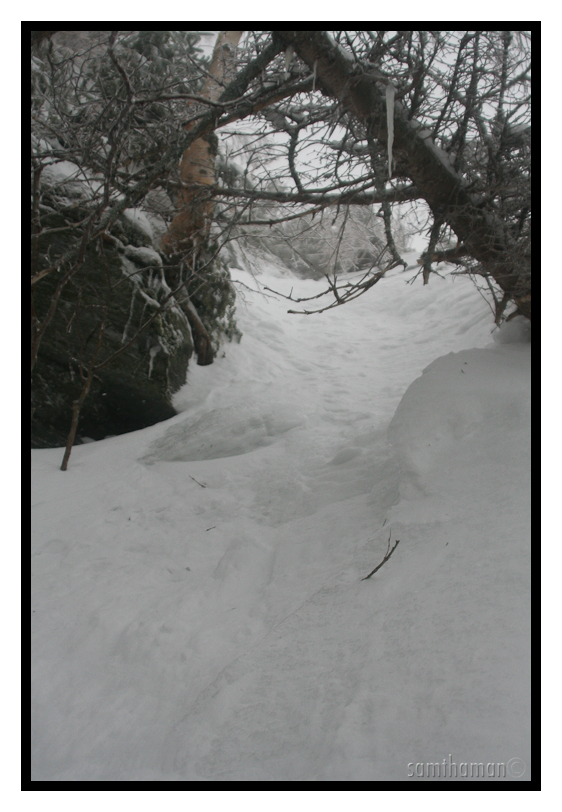 Below the previous section. This is about a ski width wide and pretty steep, those are my tracks cutting up the snow.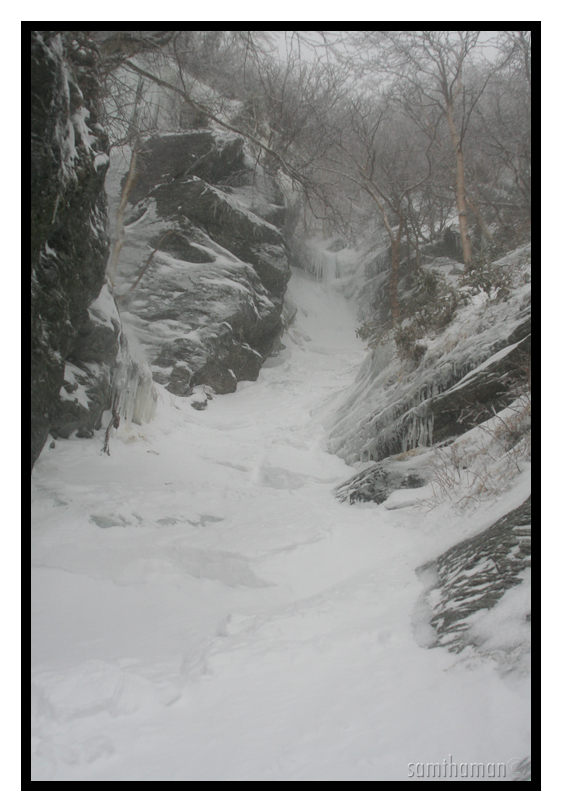 Looking down: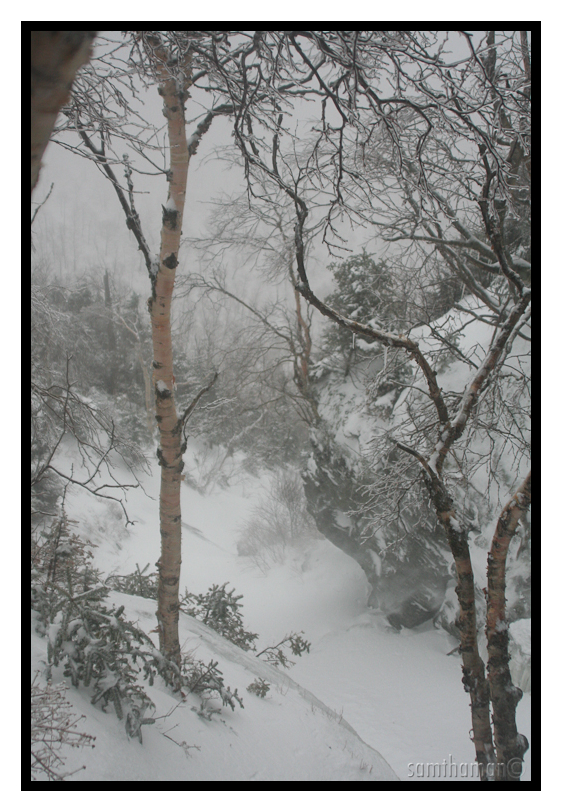 ---
Read about the author:
Sam
---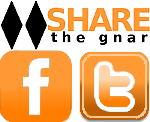 Please consider visiting our sponsors.
Leave a Reply