Diagonal, Huntington Ravine, NH (2/7/09)
February 7, 2009
Another member of T4T, a Mount Washington area ski forum, posted up many good photos related to this adventure which can be found HERE.
The Video – Courtesy of Allen.
POV:Diagonal Gully, Huntington Ravine 2/7/09 from Allen Taylor on Vimeo.
Allen did a write-up for this one:
"So on Saturday we went to ski the mighty Sherbourne trail on Mount Washington with Sam and Greg. We had heard tales of no fall zones and mandatory ice climbs, so we went prepared with the works. On the way up, I think we took a right when we should have taken a left, but we ended up in this large bowl full of ice climbers. I thought I could see the start of the Sherbourne right over the crest of the ridge, so we pushed on. After some ice, shrub, and snow climbing, we made it to the rim and to my disappointment the sherbourne was no where in sight. We were then forced to ski back down a 50 degree gully with perfect chalky snow. I had forgotten that there was a 100 foot ice cliff at the bottom of the gully though, and we had to climb back out. After a few hours of wandering around in the low visibility of the alpine garden, we finally stumbled on the rim of tucks. Alas we were almost to the Sherbourne. I booked it to the floor in anticipation of the amazing low angle bumps to come. When we finally got there, the stream skiing and glop was all I had dreamed that it would be, and the day was finally a success. "
Good, we're driving in the right direction…

Greg air drumming. The forecast said high of 30, which I dressed for. That car thermometer was making me very worried.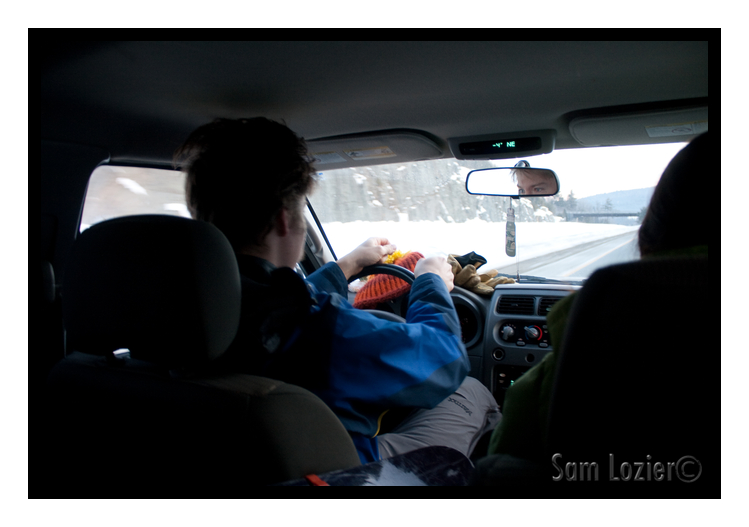 Going up: (photo-greg)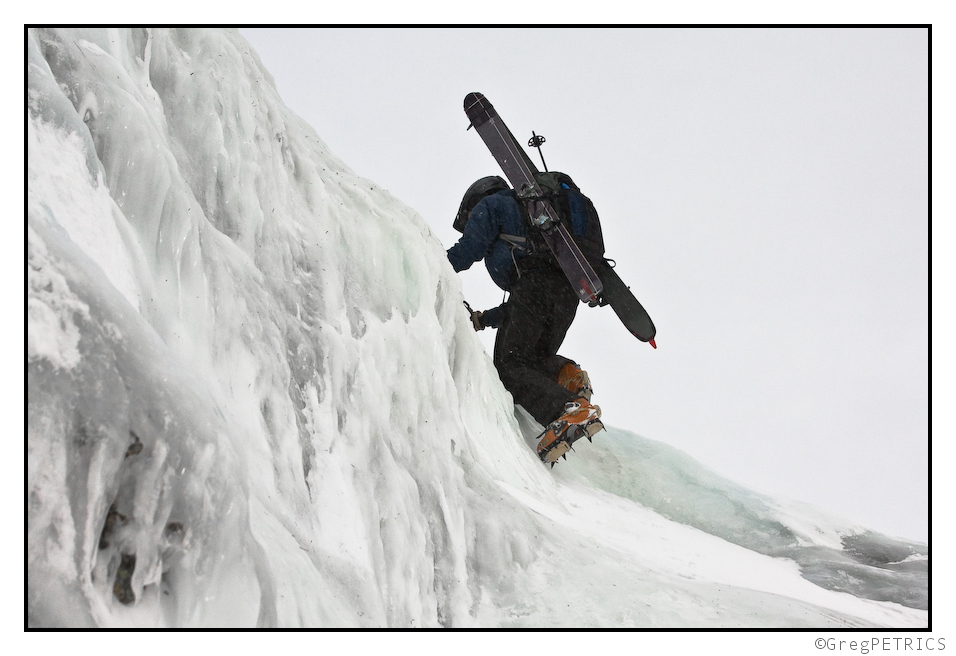 Oh yeah, this wont suck! (photo-greg)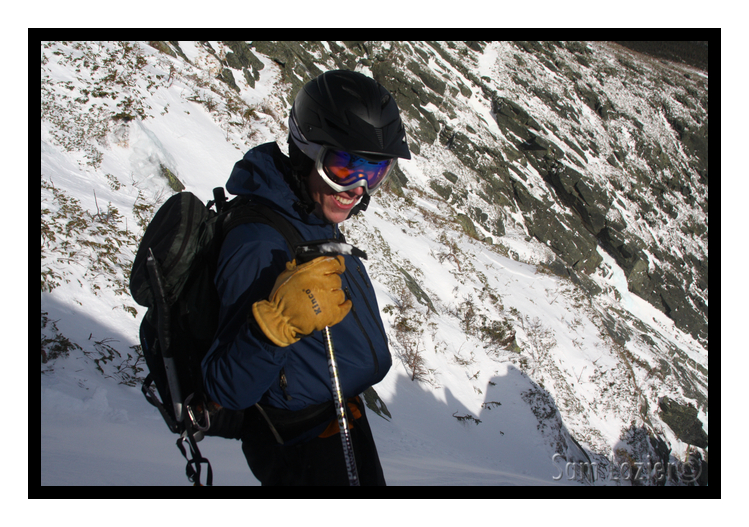 ---
Read about the author:
Sam
---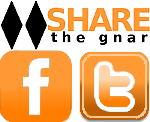 2 Comments
Please consider visiting our sponsors.
Leave a Reply