A Trip to the far East, Exploring Americas Hat
August 26, 2009

Participants: Ben Peters, Greg, me, and 3 DOC'rs
Purpose: Penetrate deep into enemy territory to the far North East. Scout campsites, future ski goals, and record the habits of the local population.
Soundtrack: http://www.youtube.com/watch?v=fvfAA…layer_embedded
Directions: Drive North, Turn to the Right, Drive East, arrive at destination.
Further plans: none
Things got weird as we approached the border: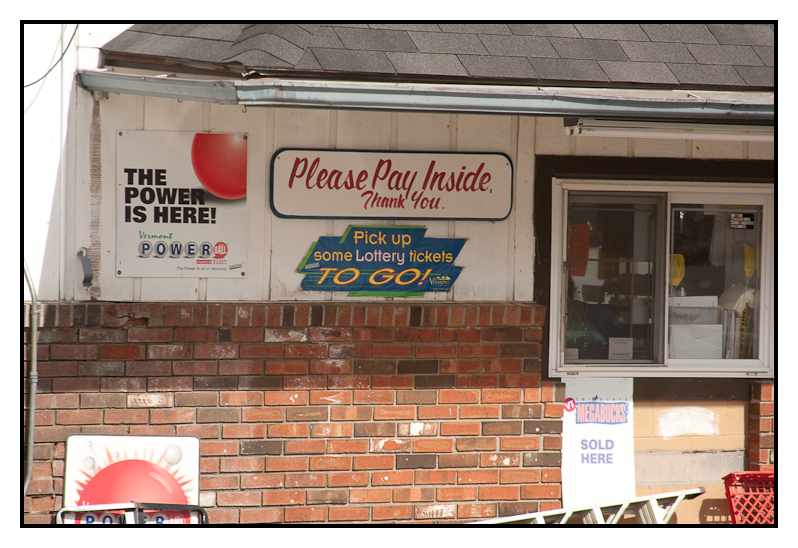 They stayed weird for the entire time we were in bizzaro-america.
The first firm evedence that we were actually in Quebec: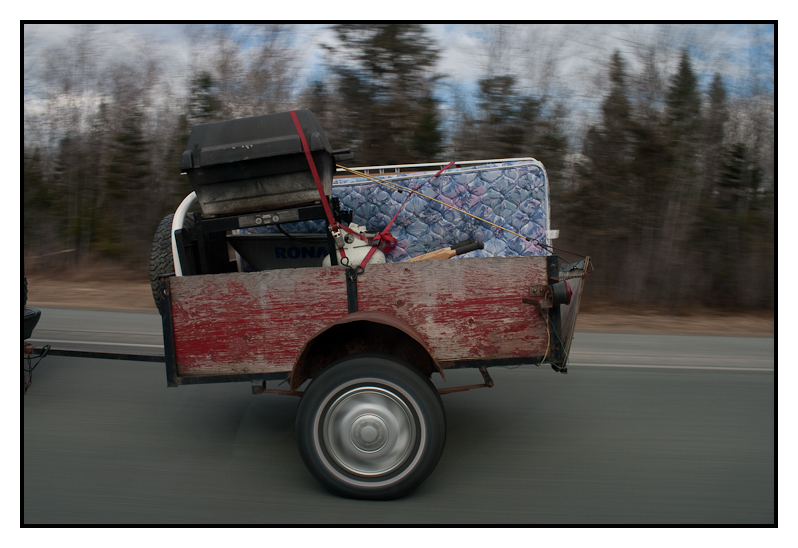 Every car had a trailer hitch and most seemed to be towing a run down trailer with a random assortment of possessions.
Soon after the last shot was taken, the sun went down and all the Canadians went to bed. The roads were clear and we drove onward and eastward.
Fuel and food ran low just as the highway ran out to the east of Quebec City. We sought emergency provisions at the american embassy 
, but for some strange reason they didn't want american money. Confused and hungry we got back on the highway.
We arrived in the Parc du Gaspe at 130 american time (not sure what that is in metric), threw down the tent and jumped in. The snow acted like a memory foam mattress, made a nice impression of our bodies and then never rebounded (very un-foam like). After a night of tossing and turning and being cold we rolled out of the tent at 7am to find ourselves in the middle of a field surrounded by heated, reservation-only cabins, no where near the tenting area. Realizing we had been spotted, and potentially compromised by the locals, we beat a hasty retreat to the safety of the cars.
Our next stop was the Chic-Choc's themselves, to try and do some skiing.
We expected an empty wilderness, so we were bewildered when we encountered this on the hike into the Serpentine hut:
Still, the skiing didn't look too bad: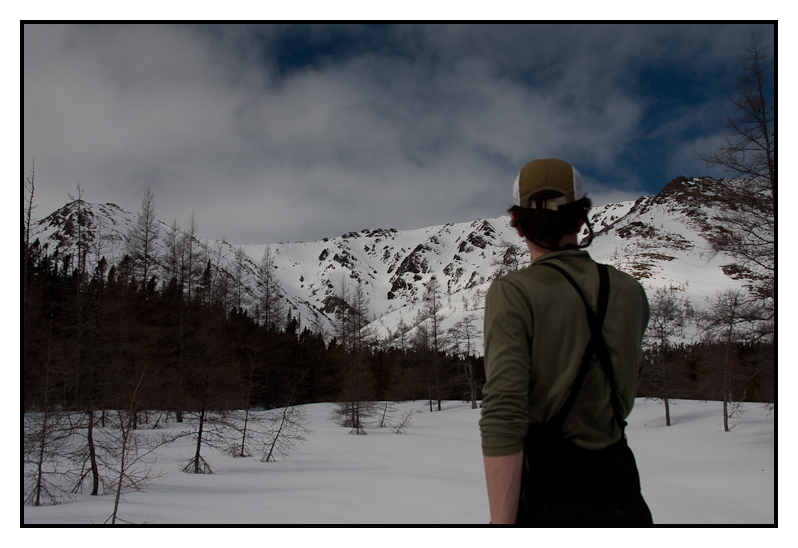 ---
Read about the author:
Sam
---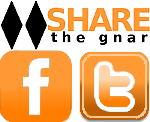 7 Comments
Please consider visiting our sponsors.
Leave a Reply