A Trip to the far East, Exploring Americas Hat
August 26, 2009
Greg following down the same pitch.

"Ohhhhh, you mean the mountains are closed to people to protect the caribou? that makes a lot more sense, I mean how could you even stop the caribou. How dumb of us to accidentally just ski that closed area…."
We decided to go check out the park's high class hotel. Unable to afford to stay there or eat there, we enjoyed it from the outside.
We got a few looks for this.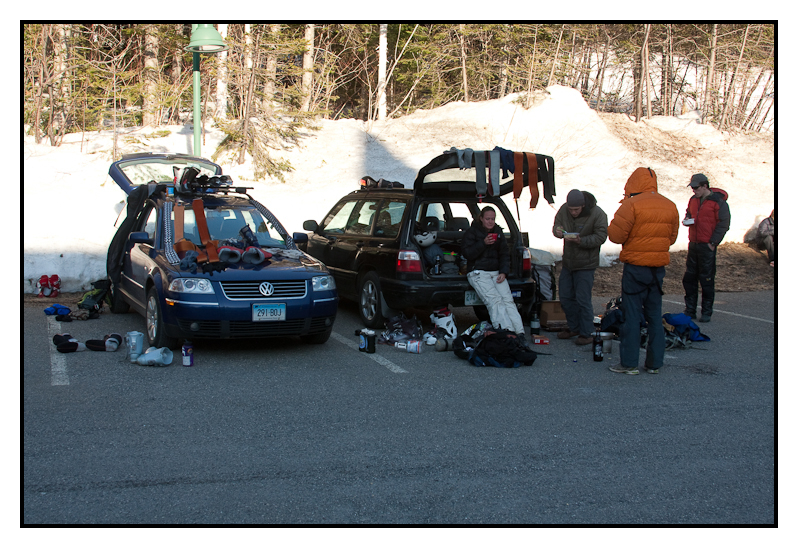 What do you want?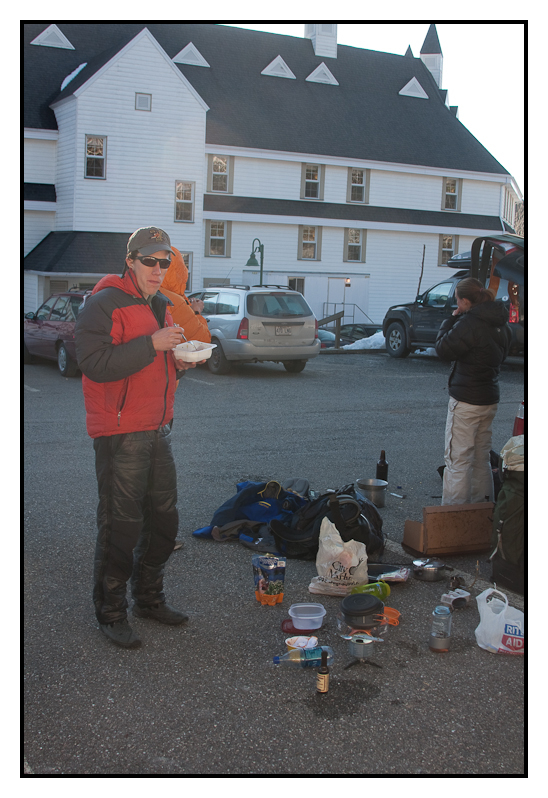 The next day, after another cold night on the snow stealth camping, we decided to head for Mt. Hogsback. With temps at around 30, clouds in the sky, and a front coming through. No one except Ben was very psyched to ski frozen corn.
Weighing the options.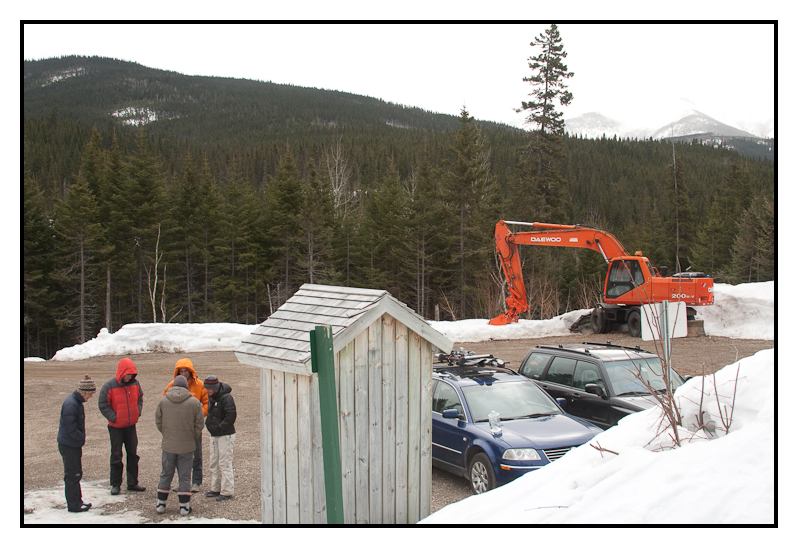 We narrowly avoided the dreaded "bail-triangle" (TM, Ben Peters), where everyone keeps their mouth shut and does a trip that no-one wanted to do. Rather than following up an awesome corn day with ice and a late arrival home, we decided to get on the road early and stop in Quebec City on the way home.
We saw a few more weird sights on the way home though.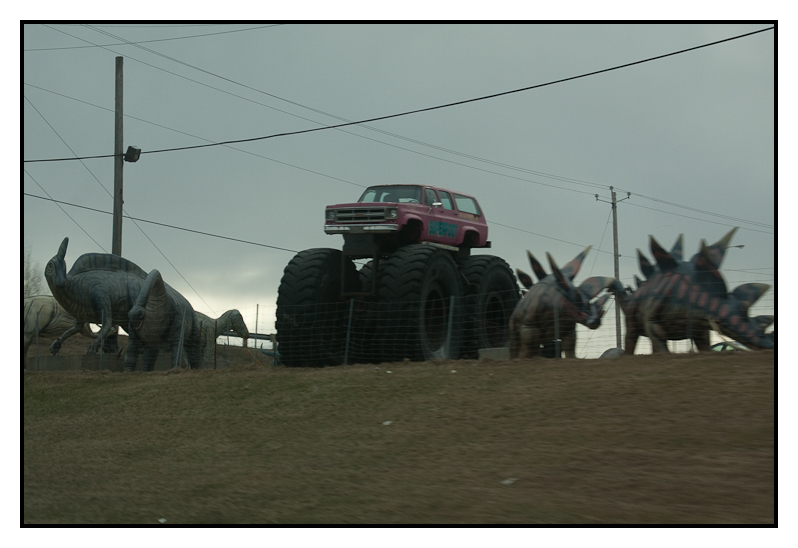 "sweet, no tax on hors in the duty free zone"….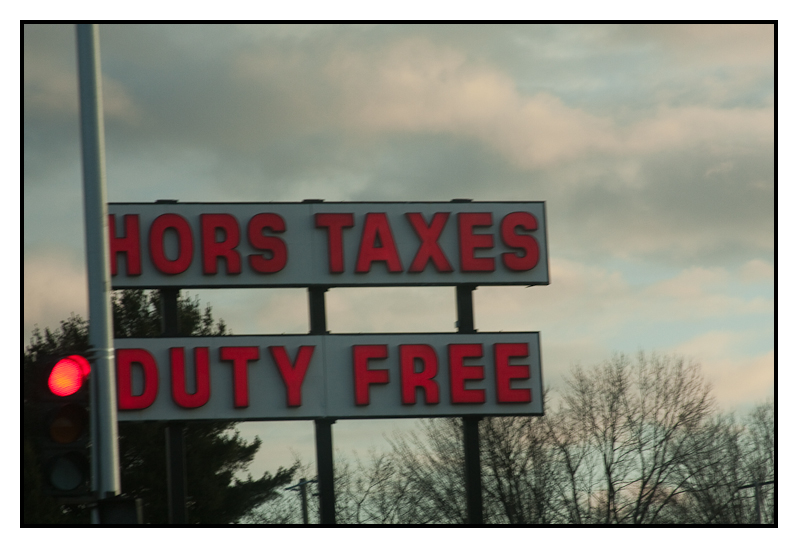 So. All in all I think 6 of us drove two cars around 1400 miles for 3 amazing corn runs in the Chic-Chocs, and a mind-numbingly weird road-trip there and back. I've tried to convey it, but there is no way to properly show you just how strange the Quebecois are. Maybe Ben and Greg can chime in with a few more anecdotes.
Fun Facts About Quebec :
– It is not unusual to find someone pushing a large handcart into oncoming traffic on the highway.
– Pajamas, down booties, and enormous gaiters are traditional camp dress in Quebec.
– In Quebec city, if you don't have a large white tent as a garage, you are a loser.
– Cops take croissant breaks, not donut breaks.
– When an American passes you in the skin track, it is acceptable to try and race them.
– Animals on road signs have unusually large appendages.
– Trailers are preferable to trunks or roof racks, no car is too small to pull one
Now the Stowe shots:
I've been sitting on these for a week or so, they were from one of the up slope storms that dumped a few inches on Stowe. We caught a bit of higher elevation pow before it all turned to mush in the afternoon.
Chris, a snowboarder was so excited for the pow, he gave skiing a try.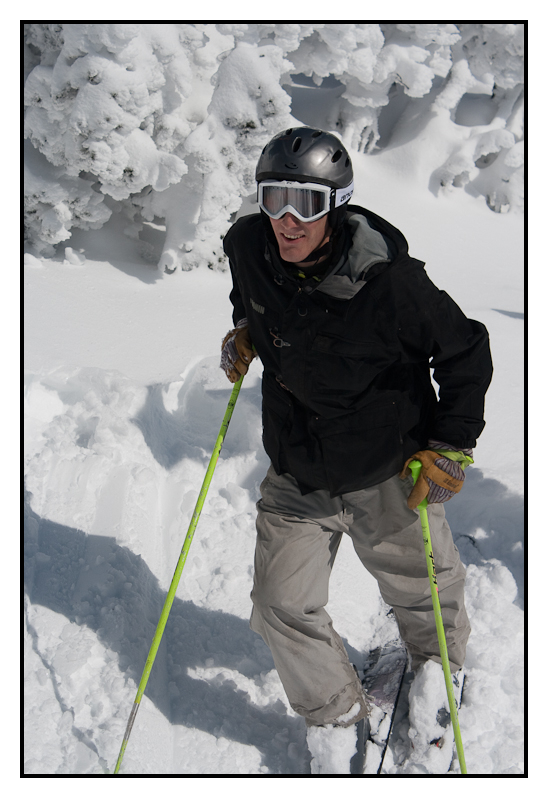 Allen, hiding in the shadows.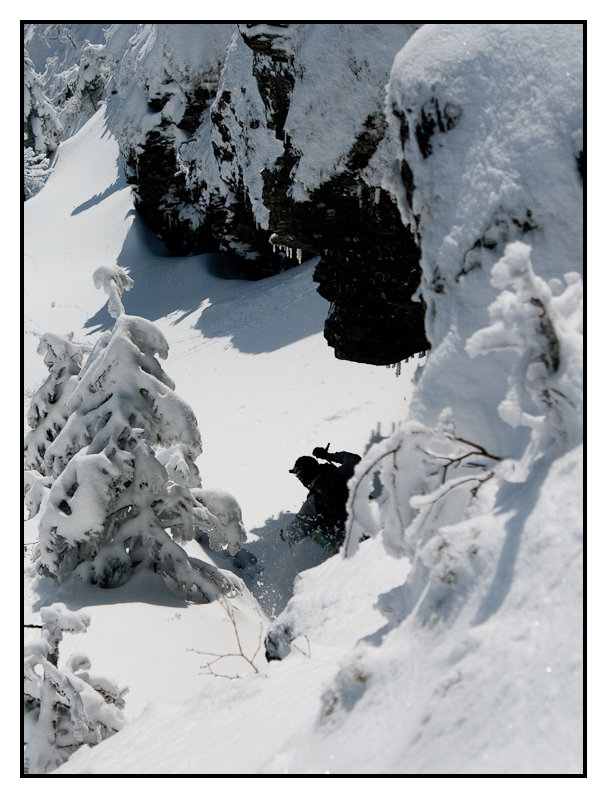 Greg setting up for a photo under the rime ice.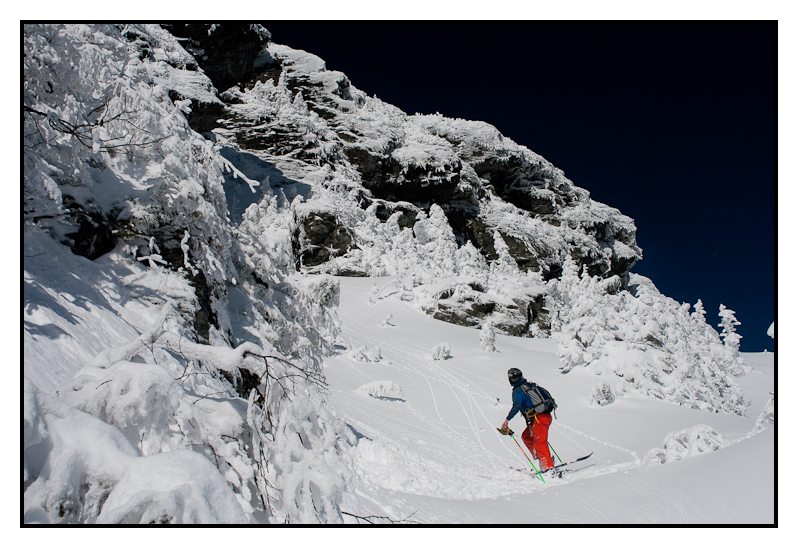 Allen, in desperate need of brighter clothing.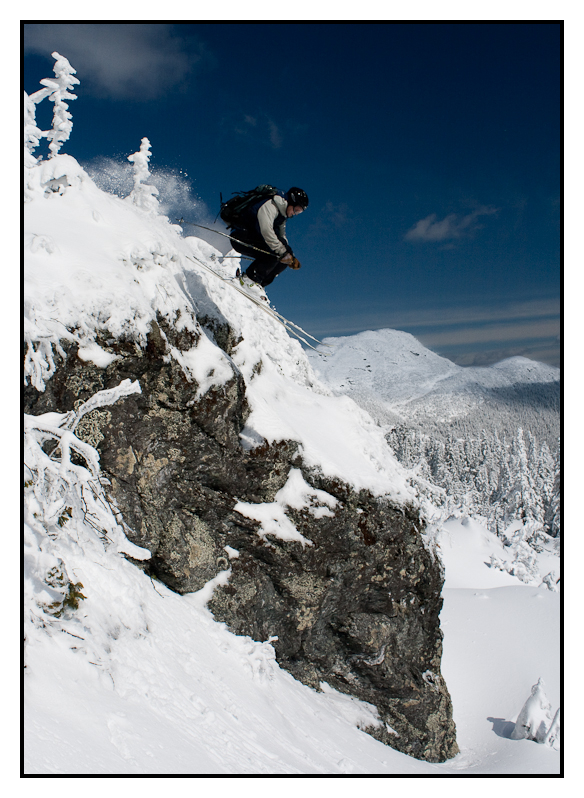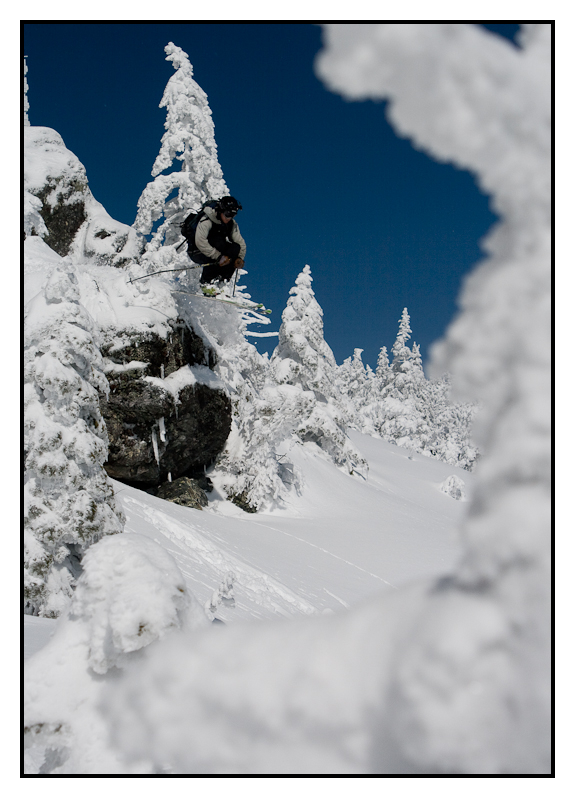 Where's Waldo?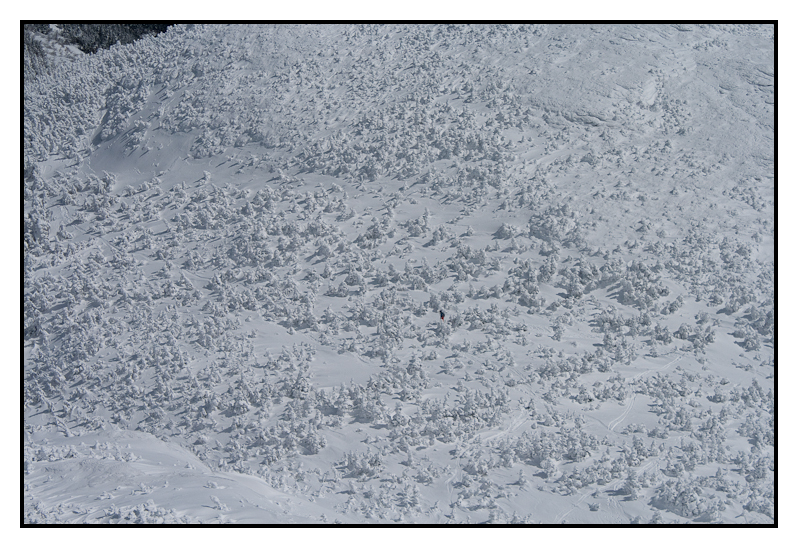 Chris reconsidering his choice of gear.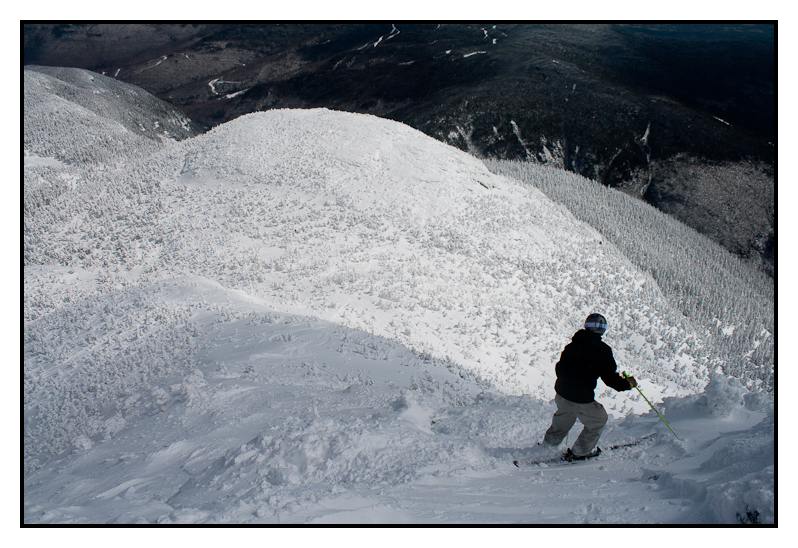 Hope you enjoyed all that, Greg and I sure had a good time documenting the madness.
thanks for looking,
Sam
---
Read about the author:
Sam
---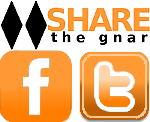 7 Comments
Please consider visiting our sponsors.
Leave a Reply