Halloween Hiking
October 30, 2008
First, a week old picture of Allen slaying the steeps at K-mart –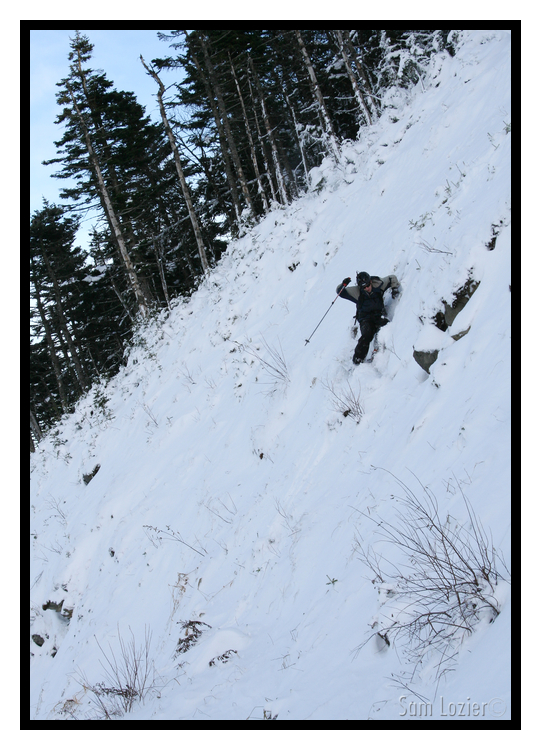 These last two days have been incredible at Stowe. Two nights ago we got a 5-8in base of super thick wind blown snow followed by a light layer of pow last night.
Views from the top early wednesday morning.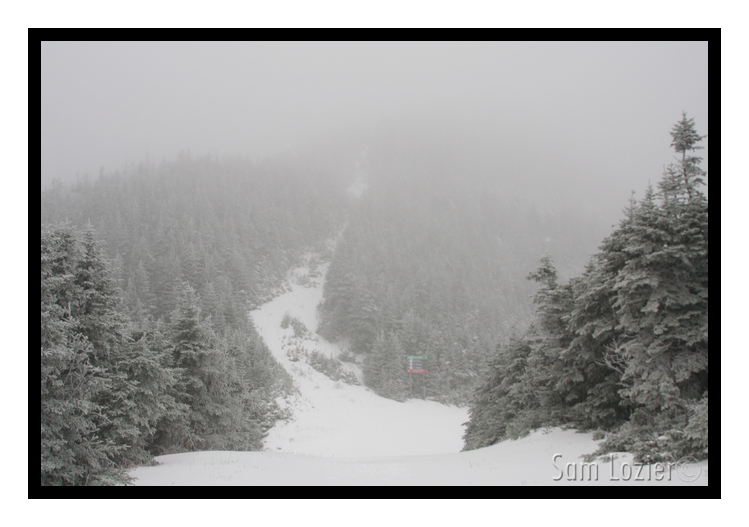 "Allen, you ready to ski or what?"
"Hold on I just need to call my broker real quick…."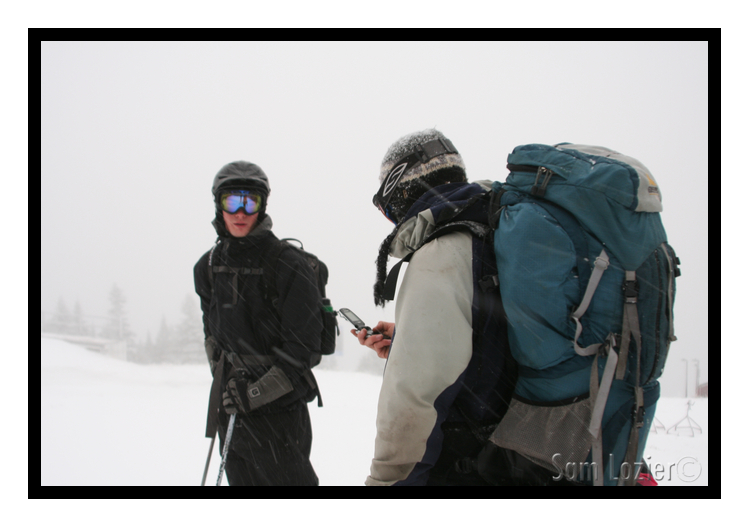 Eric, getting his in the early morning light.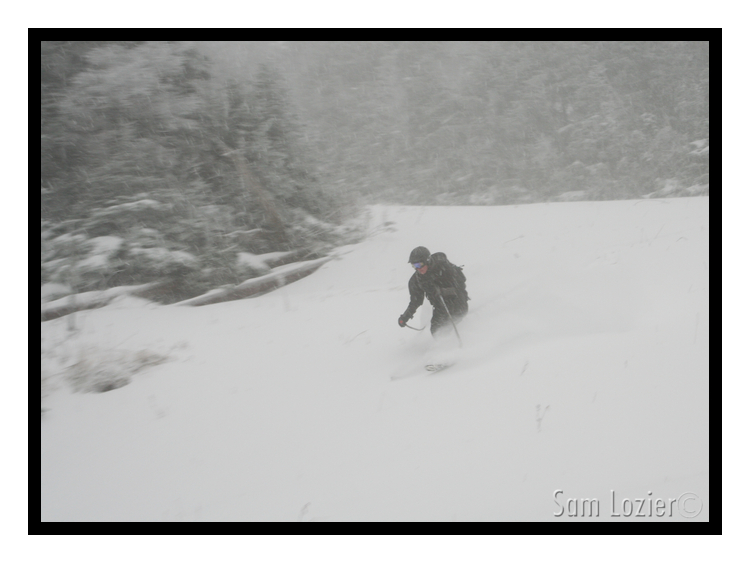 This is proof of the existence of the rarely seen arctic hermit-crab. Arctic hermit-crabs are known for the way they cary all their worldly possessions with them on their backs in an attempt to be ready for anything.

Virgin Nosedive wednesday morning.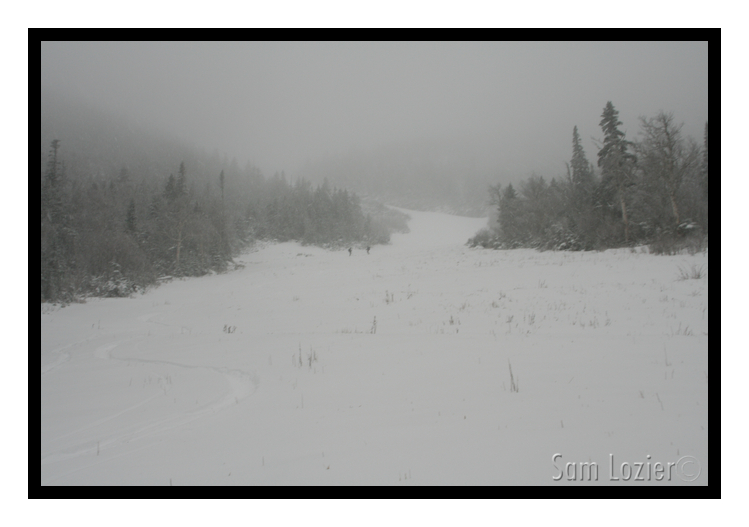 Faking the funk.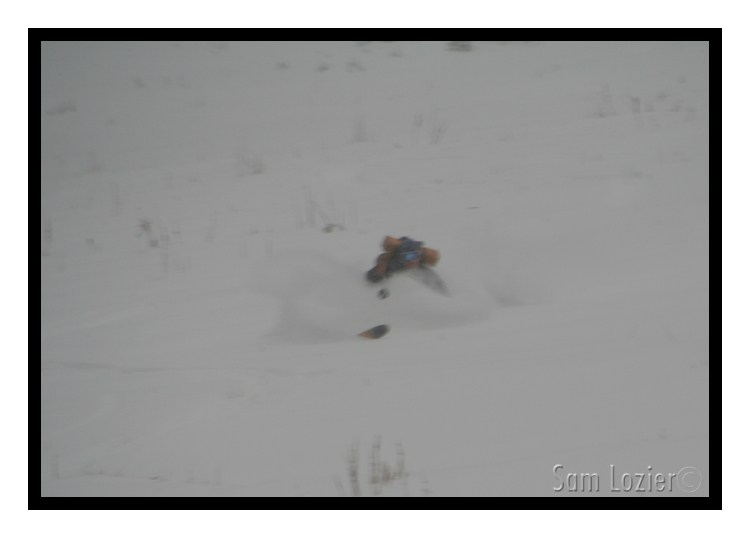 ….a little too hard.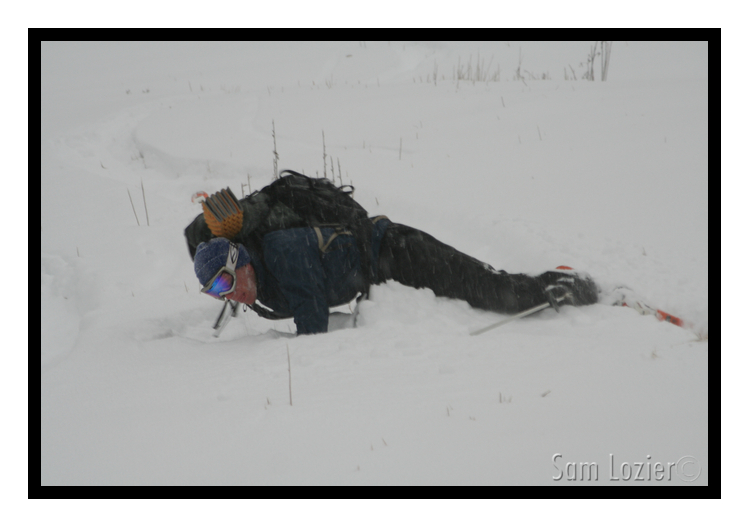 Greg insisted on skiing this line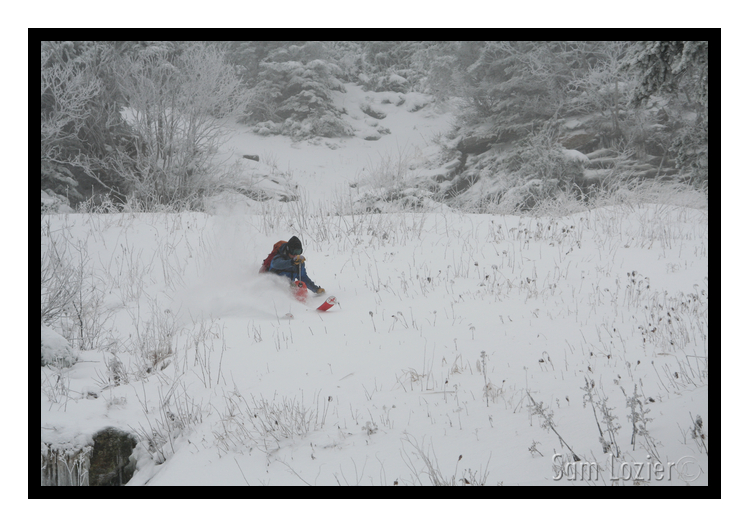 It seemed like a bad idea at first. Then he hit this pocket and vanished.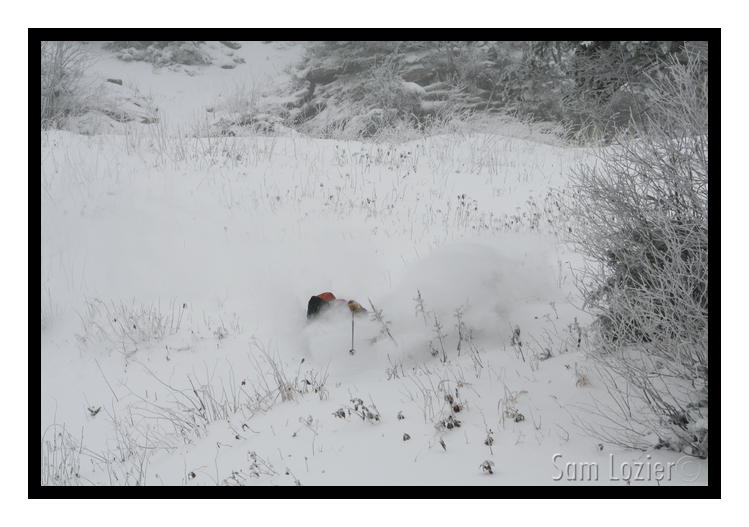 He really looks like he's actually skipping through a meadow here: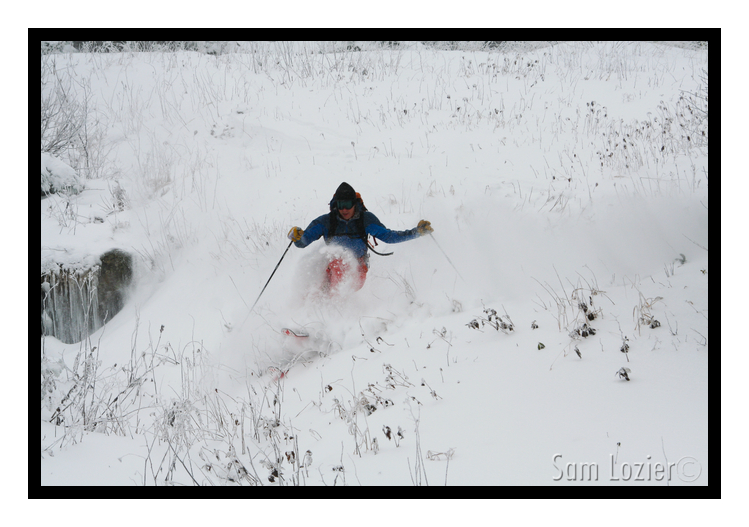 Best Halloween ever.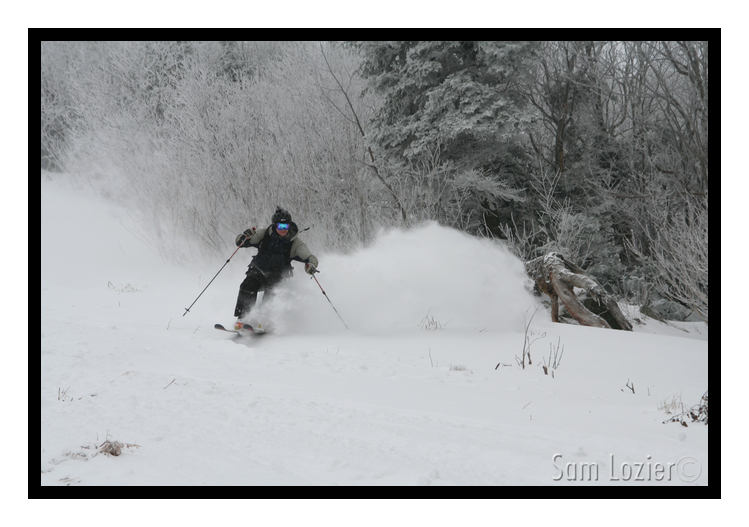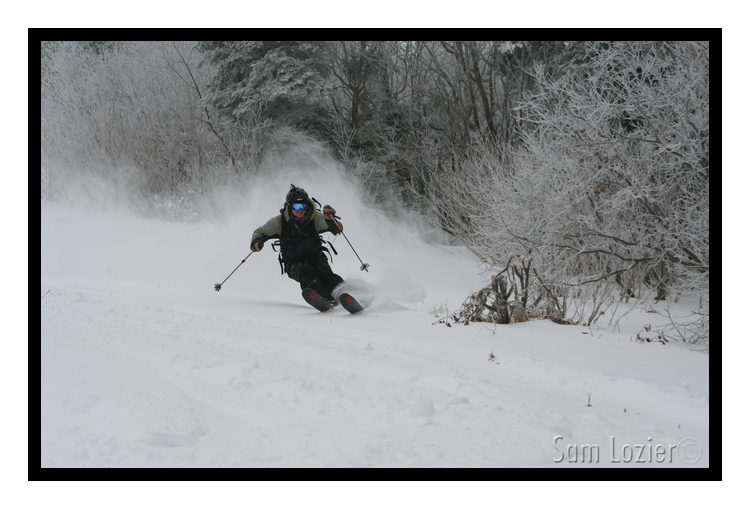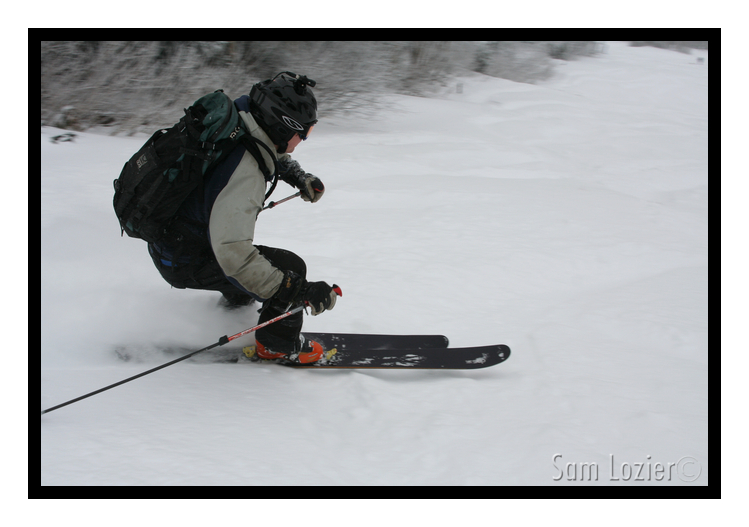 Greg doing his best to avoid a shark bite:

Avoided one here too: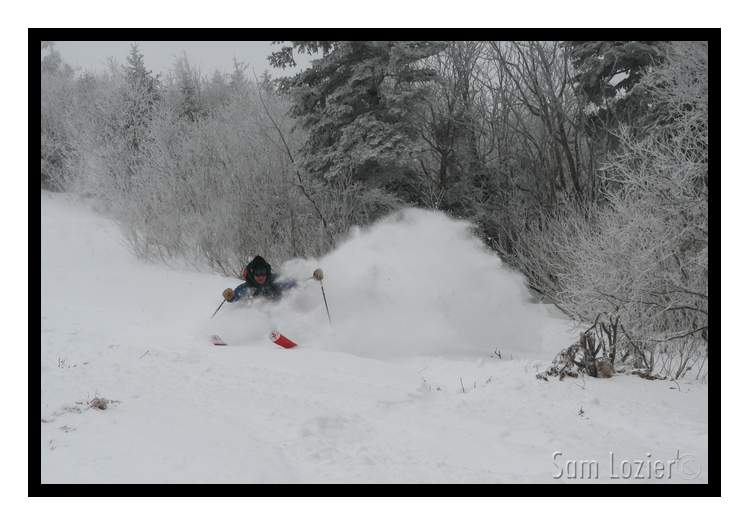 This one got him though and produced the dreaded insta-tele and heel release combo and also, probably a nasty bruise.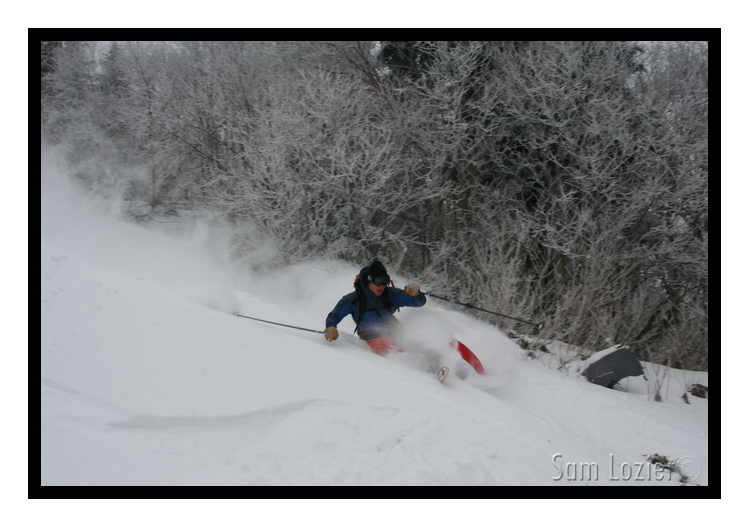 Yours truly.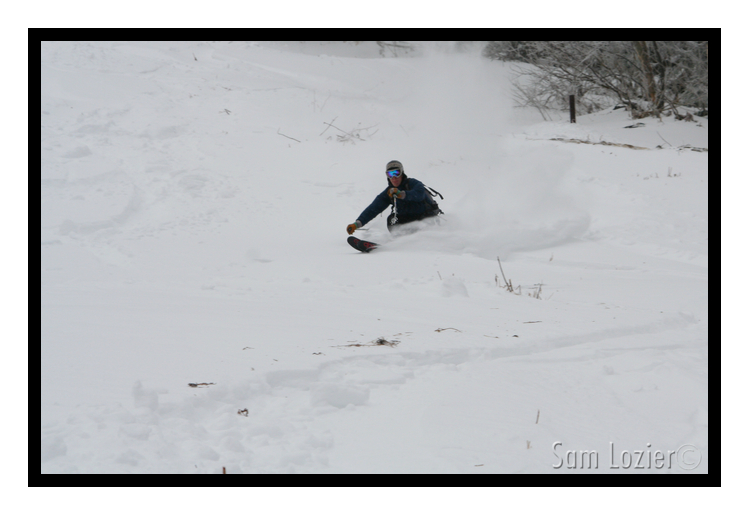 Opening it up a little on liftline.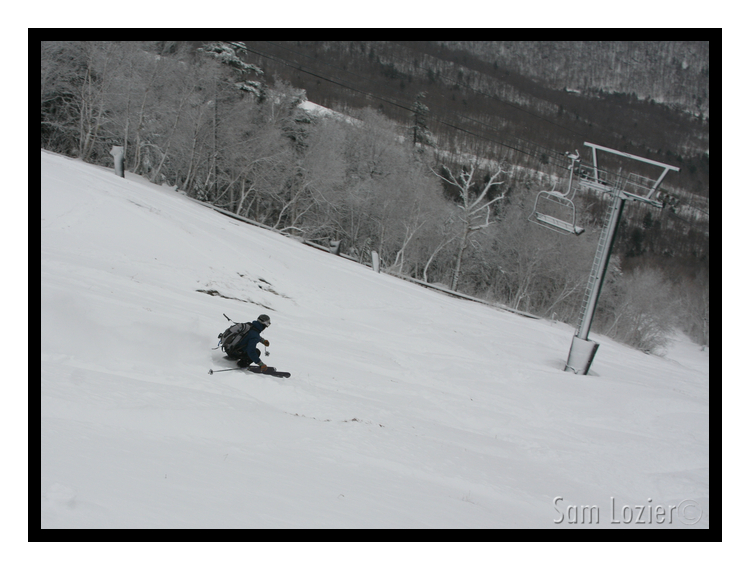 EDIT – 2 that Greg took:
me


allen

Well, it was an ok time, I guess.
Seriously though, go skiing.
Sam
---
Read about the author:
Sam
---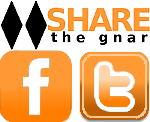 Please consider visiting our sponsors.
Leave a Reply