Slackfest 2009 with M.W. Otto Rhode
June 6, 2009
Finally in one last hurrah with Otto, we did a fun day in the sun on the last remaining patches. Being the most stoic of the bunch, I went first on a patch only accessible via downclimbing.

A crowd gathered to watch the graceful glisse by the two Famous Internet Skiers Allen and, myself, Greg.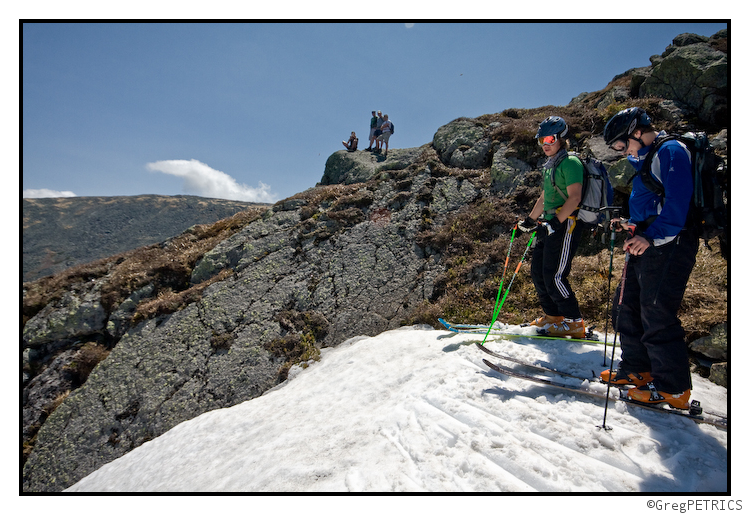 To avoid the paparazzi we went deeper into the Great Gulf. Allen standing in meditation of what he must do.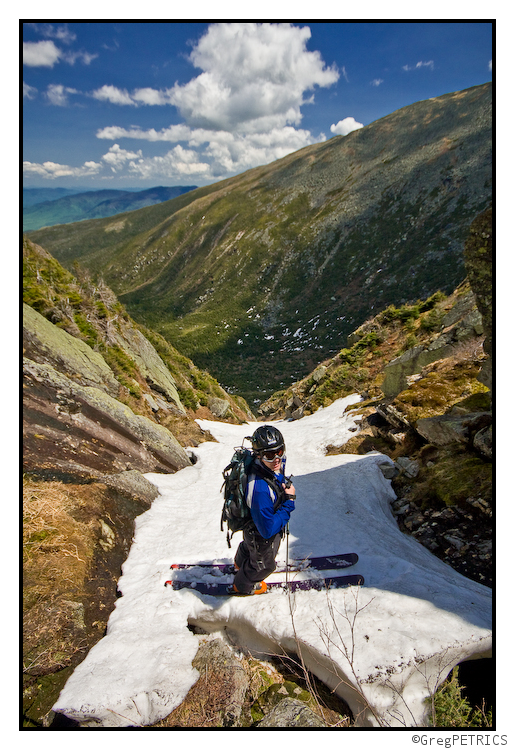 And then doing it.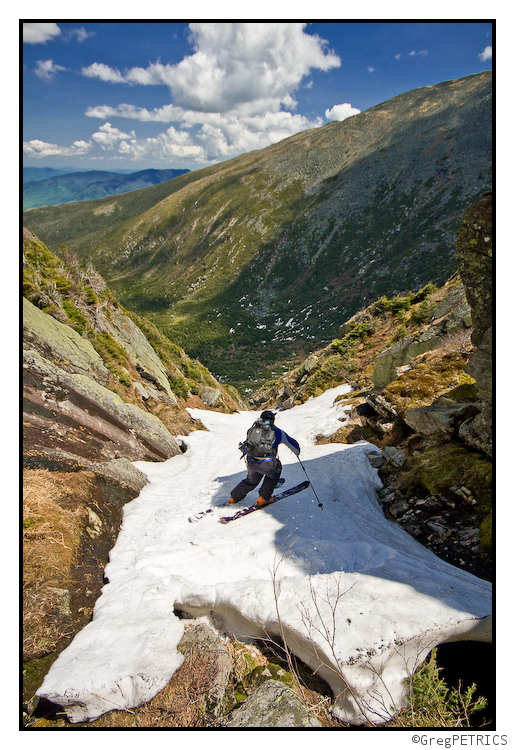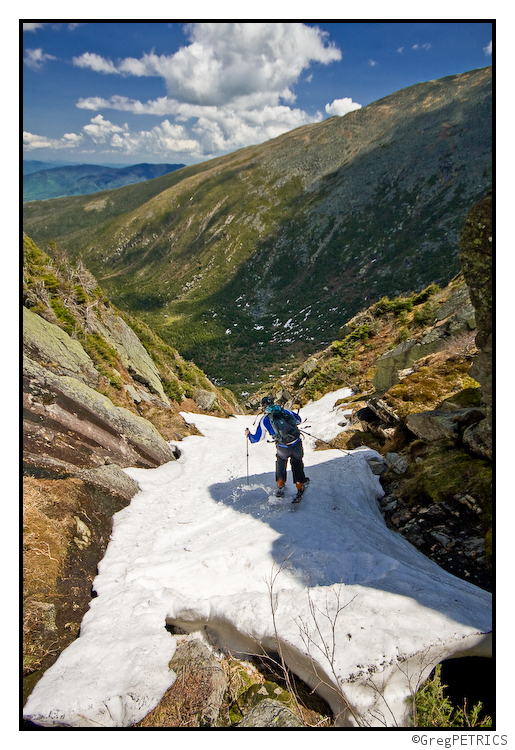 ---
Read about the author:
Greg
---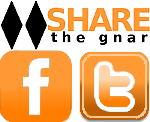 4 Comments
Please consider visiting our sponsors.
Leave a Reply