VTah Part I – Stowe Opening Day 2008
November 23, 2008
I believe Stowe had 5 open trails to start off the season. Not sure on the conditions on those trails, but the depth and lightness of the powder was pretty good on the closed trails.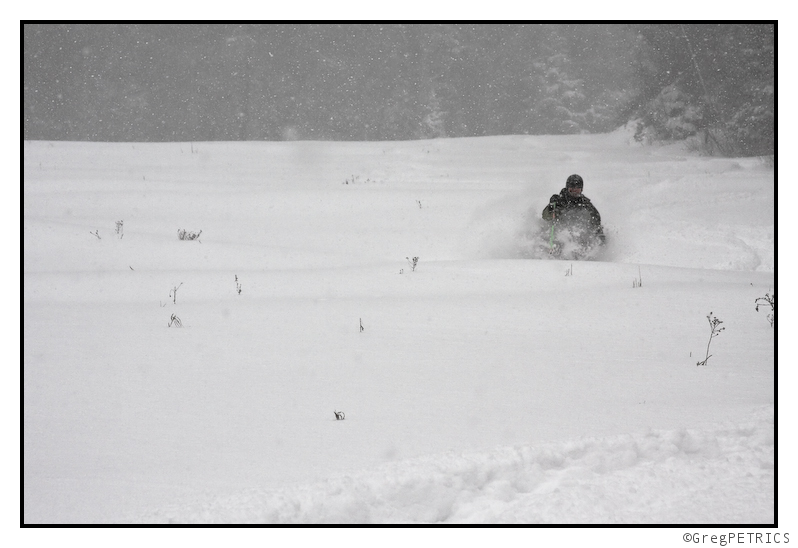 The fluff was really quite good for opening day.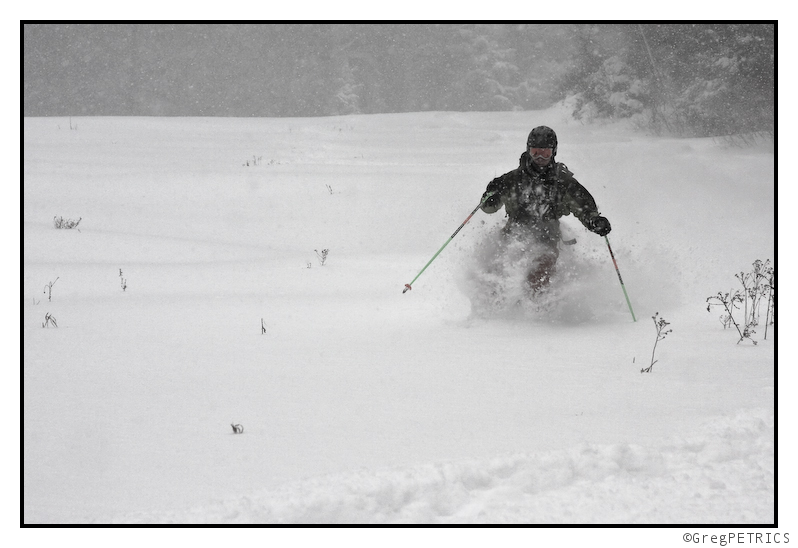 Now there has been a comment here and a jab there to the effect of "we had some good skiing, but we didn't slut for the camera", "i'm sure the powder was nice, but how about those rocks underneath"… well Satruday pretty much was as good as the pictures look. No slutting (except for allen for one second) was done.
Sunday I make no claims about the accuracy of the reportage contained herein, but also make no apology. you all come here for ski pron, so here it is.
Saturday 11.22.2008 (Opening Day)
I had this feeling when we woke up in our state capital, and there as a good snow on the cars, and the little flakes were falling out of the sky. This shouldn't be happening according to the forecast. I instantly said to K_C "the stowe multiplier shall brings smiles to our faces today"… okay maybe not that dramatic, but I was definitely psyched to see snow outside.
After a run or two with phall and jtran, we decided to grab the rock boards and go exploring. I could tell there was deliciousness somewhere on the mtn.
I'll stop talking, and give you what you clicked for…
K_C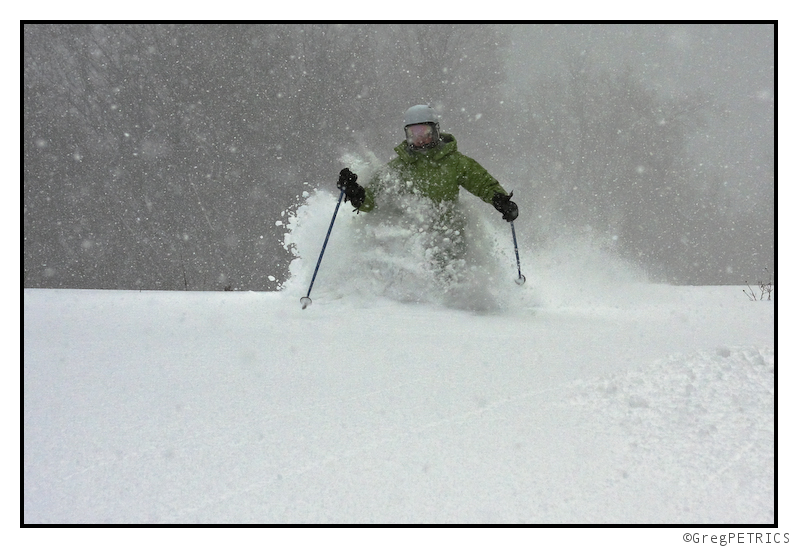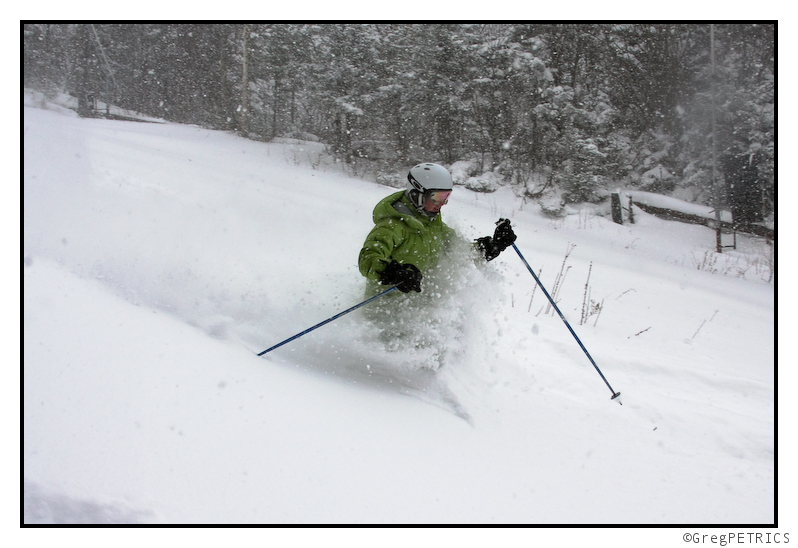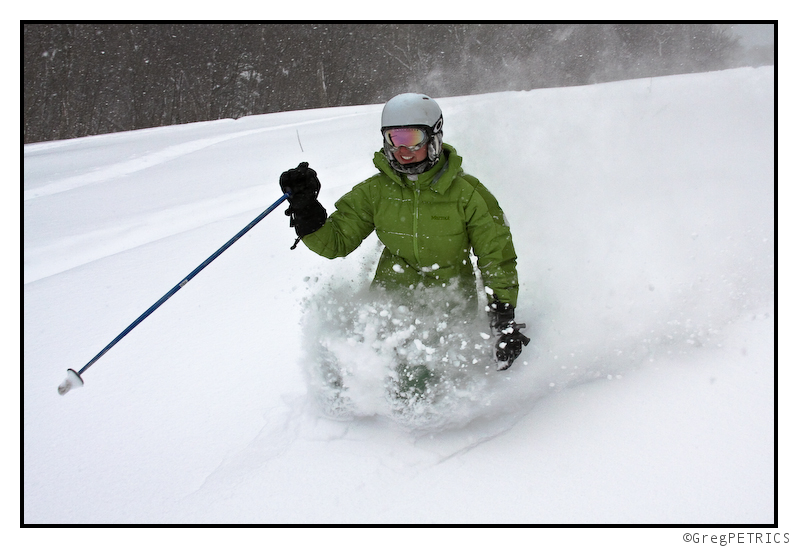 ---
Read about the author:
Greg
---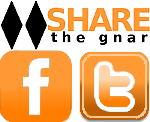 Please consider visiting our sponsors.
Leave a Reply